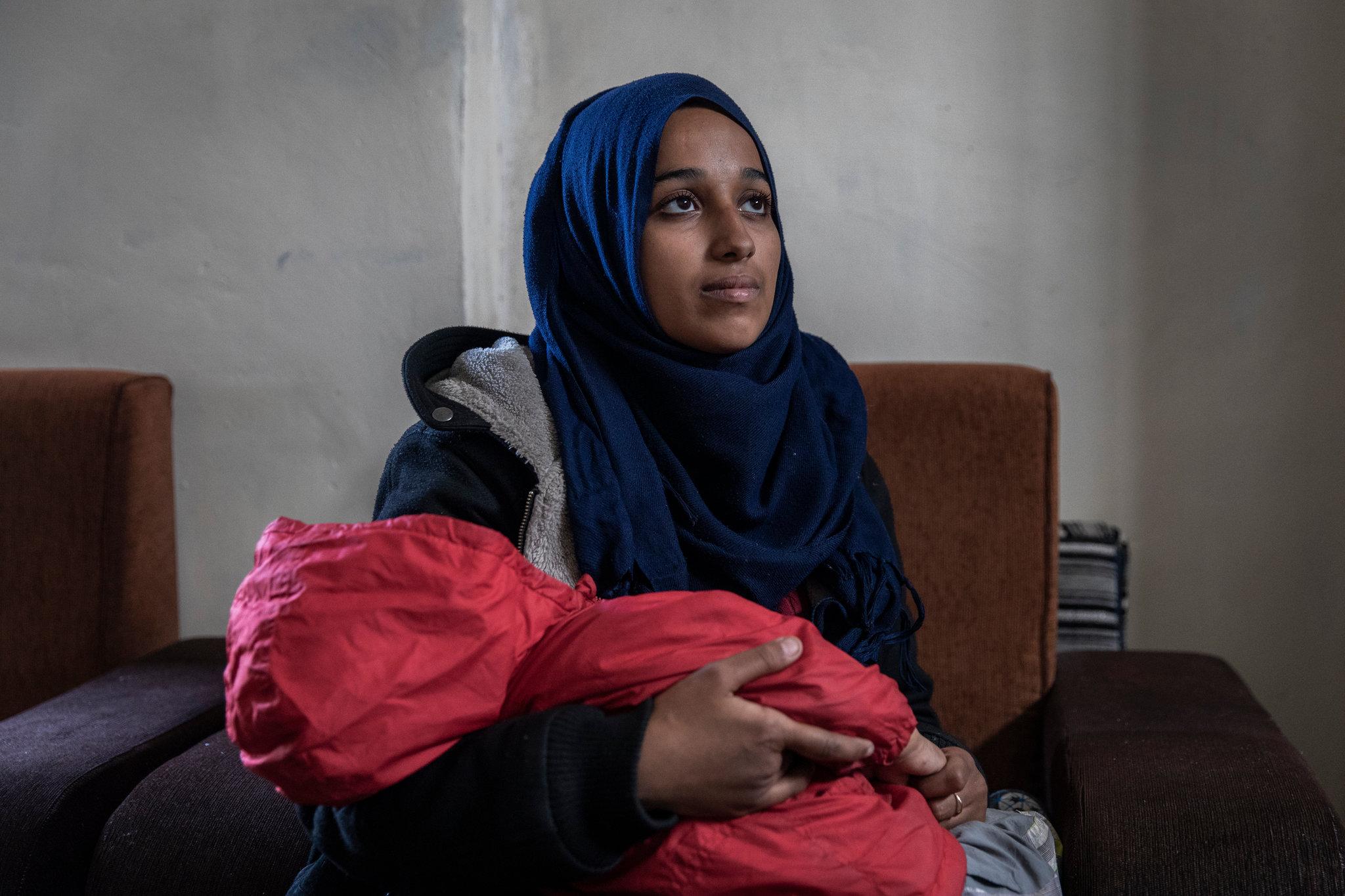 ISIS Wives Wish to Return Home, But Can They?
By Jamie Rollo

Feb. 20 2019, Published 8:23 p.m. ET
At the age of 20, Hoda Muthana made a decision that would impact the entirety of her life. Using a University of Alabama tuition check, she set out for Istanbul where she would be brought to a caliphate in Syria to be married off into ISIS. Now, four years later, she seeks to come back to the U.S. – but an apology probably won't cut it.
In an interview with The New York Times, two U.S. citizens turned ISIS brides expressed their deep regrets and yearning to return home. "I realized how I didn't appreciate or maybe even really understand how important the freedoms that we have in America are," wrote Muthana in a letter to her lawyer, "To say that I regret my past words, any pain that I caused my family and any concerns I would cause my country would be hard for me to really express properly."
Muthana, along with 46-year-old Kimberly Gwen Polman, have been working closely with a lawyer for their return to North America. They met at the refugee camp in northeastern Syria where they both reside now that they have surrendered to ISIS coalition forces.
Both ex-wives have deeply rooted regrets in their decision to join ISIS. For Muthana, she was very young and impressionable. Growing up in a strict household in Alabama, she was not allowed to have a cell phone until she graduated high school. With newfound access to social media sites, Muthana was introduced to extremist Islam.
A few years later, she was contacted by a member online who told her how to join ISIS. She enrolled at the University of Alabama at Birmingham, withdrew, and used the tuition to fly out of Birmingham to Istanbul where she was smuggled across the Syrian border to a female dormitory where she would wait to be married.
Article continues below advertisement
Muthana told The Times that she wasn't allowed to leave the dormitory until she was married. They had locks, chains, and guards ensuring no one could get out. She was held for about a month before marrying her first husband, Suhan Rahman who went by the name of Abu Jihad ("Father of Jihad").
Two marriages and a child later, Muthana is hoping for a safe, unreprimanded return to her home country. However, it may be impossible due to the circumstances. Muthana voiced her opinion often on social media about her support for ISIS and disdain for the U.S. while she was married to her first husband, which will highly affect the fate of her citizenship. Occasionally, she would incite domestic attacks on the Internet.
"There are soooo many Aussies and Brits here but where are the Americans, wake up u cowards," said one Tweet. In another, she encouraged Americans to "Go on drive-bys and spill all of their blood, or rent a big truck and drive all over them."
Seamus Hughes, the deputy director of the George Washington University Program on Extremism, believes that the United States does have an obligation to return the brides, but in handcuffs.
"The foreign women of the Islamic State, while often reduced to simplistic narratives about 'jihadi brides,' 'brainwashing' and 'online grooming,' aided and abetted many of these atrocities and in some cases directly perpetrated them," said Hughes.