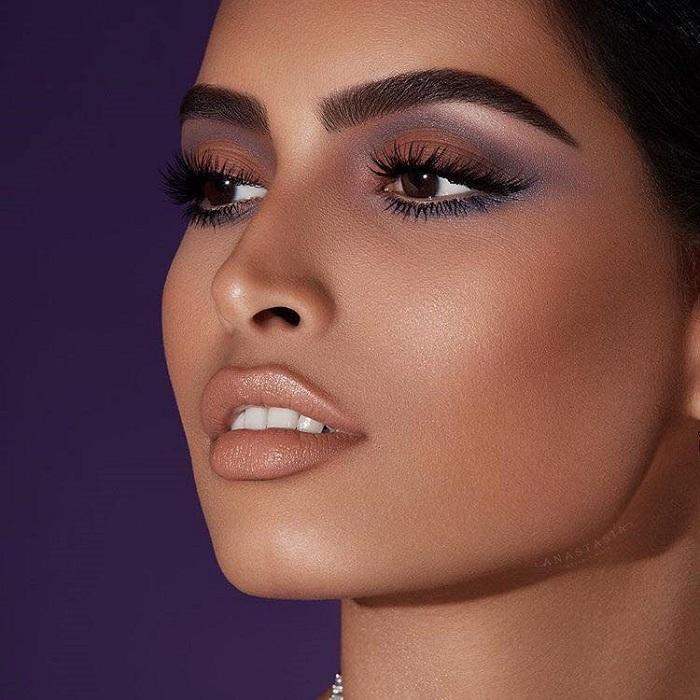 Is The Norvina Palette Worth It?
By Chelsea Ayala

Jul. 11 2018, Published 5:55 p.m. ET
It's been less than 5 days since Anastasia Beverly Hills came out with a teaser on Instagram of their new palette Norvina coming out with their President Claudia Soare, daughter of the CEO, Anastasia Soare.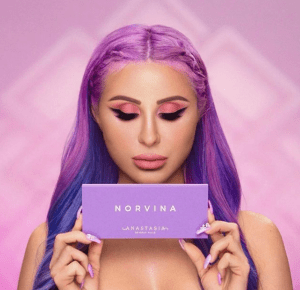 Although this palette hasn't come out yet to retail stores, beauty gurus like Jeffreestar,Amy Loves Makeup and Manny Mua went on Youtube to review this palette. All 3 had a different perspective on this palette, Jeffreestar in the other hand was in love with the palette and the suede material of it and how there wasn't much fallout in these shadows unlike ABH's previous eyeshadow palette, Subculture, which had a lot of controversy.
Article continues below advertisement
"Okay I have to just swatch this right here on my hand, ooh girl. We're talking like full coverage. That color literally looks like Norvina."
"I'm also dying to touch Wild child, ooh okay. Now I know people have had opinions about some of their palettes before, um with formulas and blah blah blah." stated Jeffree Star as he was swatching those two shades on him palm.
Article continues below advertisement
Overall he was pretty impressed and he considered this palette Jeffreestar approved.
Amy Loves Makeup went on Youtube to talk about it and she wasn't happy with their choice of shades and warm and cool tones as well, she wasn't feeling the palette at all, stating that there are other makeup brands like Makeup Geek and ColourPop that have single shadows and could be used as dupes from the Norvina palette for a much cheaper price.
Article continues below advertisement
"Anastasia Beverly Hills revealed their Norvina palette and it was super super beautiful outside packaging purple soft velvet I was so here for it but then I saw the inside colors and I do like that it is something different.. I like the purples and the cool tones but I just felt like it was a little bit too safe and I really wish it was more a purple palette" she stated.
"Even tho I still might buy it, I'm kinda on the fence.. I'm not sure at this moment I just felt like it wasn't what I had in mind."
Manny Mua went on Youtube to review this palette and give his honest opinion on whether it was a hit or miss, after he swatched the shadows on his palm and creating an eye look he was pretty impressed with this palette even though it was very powdery and there was some fallout, there were also some shades that were hard to blend and you have to be very patient with them.
Article continues below advertisement
"The mattes feel incredible like they're not too powdery but they are pigmented." stated
Overall, this palette had some positive and negative reviews and yet people still don't know if they'll be purchasing this palette or not. There are people looking forward to this and how it may have the same formula as their first eyeshadow palette Modern Renaissance which was a holy grail when it came out back in 2016,
But if you are considering buying this palette, this is all the information you need to know on their release dates:
July 17th: ABH.com launches Norvina
July 29th: Ulta.com launches Norvina and July 8th will be in Ulta stores
August 7th: Retail launches online (Sephora, Macys, Nordstrom, JC Penny)
August 8th: Norvina palette releases for international retail online
August 17th: Norvina palette launches in all US retail stores (Sephora, Macys, Nordstrom, JC Penny)