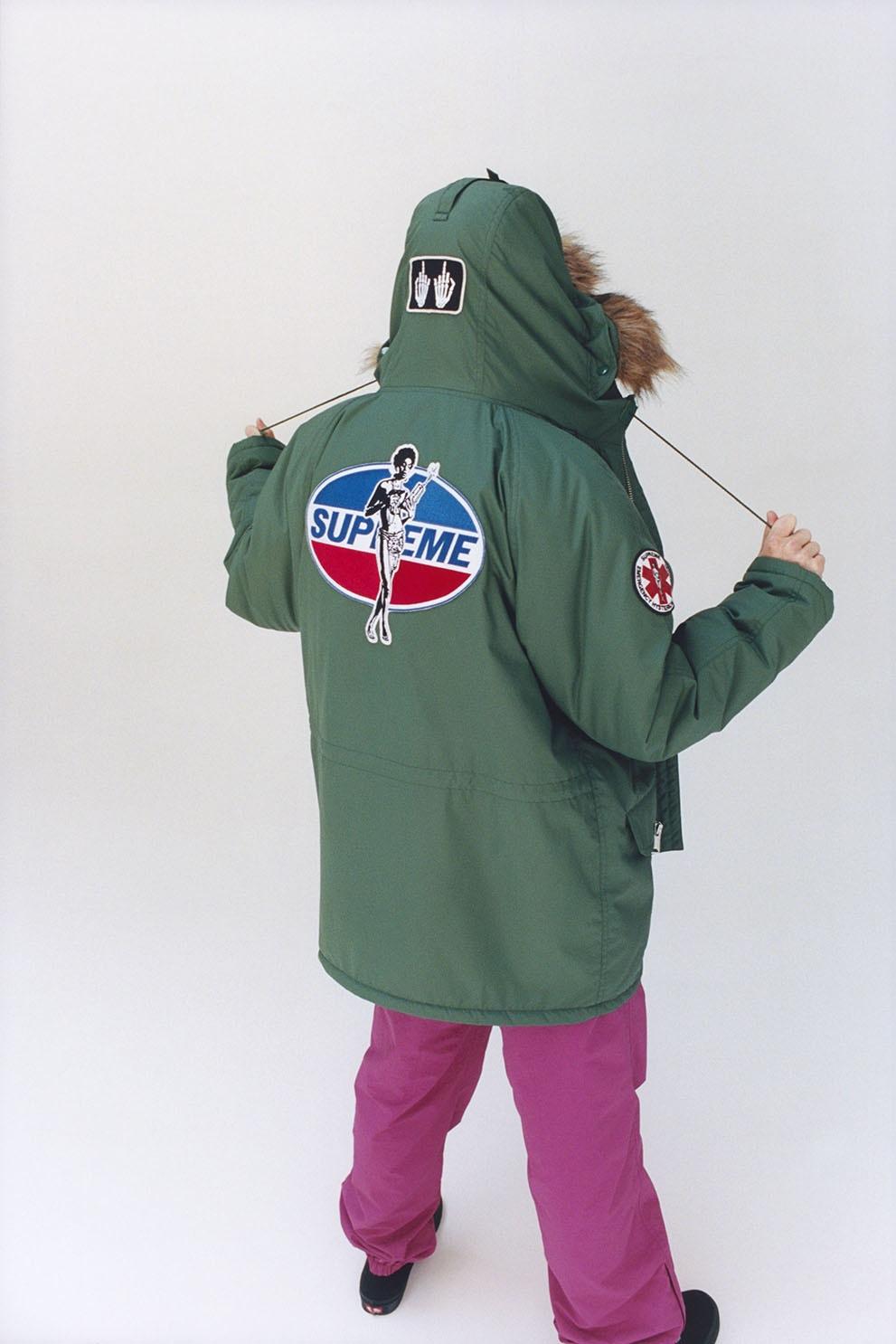 Introducing: The Supreme & HYSTERIC GLAMOUR Collaboration
By Terence McNealy

Sep. 12 2017, Published 10:26 p.m. ET
Their talent to take pop art and music, as well as mixing the look with American vibes, securely places HYSTERIC GLAMOUR's brand within the 90's street culture.
The products within the collection include: A Bell Hat, 5-Panel Hat, a Beanie, Belts, Duvet & Pillow Set, a Coffee Mug, a Faux Fur Coat, a N-3B Parka, a Work Jacket, Work Pants, a Sweater, a Short Sleeve Work Shirt, a Zip Up Sweatshirt, two Hooded Sweatshirts, and a Football Tee.
Be sure to keep up with the collections release at both Supreme's physical and online stores, which will be September 14 for NY, LA, Paris, and London. The release date for Japan will be on September 16.
This article was originally written by Caitlin Durning for Bleu Magazine