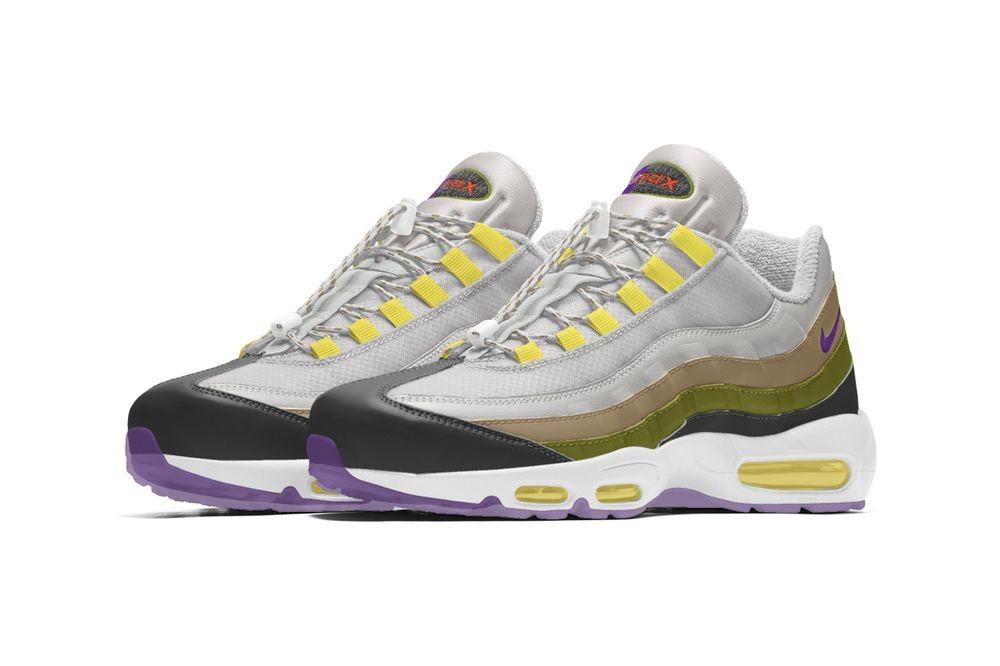 International Girl Crew x Customizable Nike Air Max
By Ash C

Sep. 19 2019, Published 2:09 p.m. ET
International Girl Crew has teamed up with Nike for a limited edition drop of three Nike By You customizable sneakers that we can't wait to get our hands on. The unique styles are the Nike Air Max 97, Air Max 95, and Air Max 90. For this one-of-a-kind collection, shoppers can pick and choose their own preferred specifics of the classic silhouettes, details down to color palettes, materials, and finishes.
In a 2017 interview with Teen Vogue, one of the members of the International Girl Crew revealed that for the global community of women, "We are all inspired by one another." The group's message of empowerment is a major incentive of the 2019 Nike By You collaboration, which promotes the personal stories of the International Girl Crew's six women through the shoe's customizable options.
This International Girl Crew x Nike collab boasts colors such as "Moss Green" that goes with different shades of gray to represent the mood of the Scottish Highlands. Purple hints and a natural green tone represent Mexico City's fruit stands on the street. Koh Lipe in Thailand is portrayed in tonal cream tones that are a reminder to the sandy spheres. The customizable colorings are wrapped up by icy blue hues along with a little bit of neon green as well as bold orange.
The three International Girl Crew x Nike By You sneakers are available to purchase online now. The prices go from the Air Max 90's $150, to the Air Max 95's $200, Air Max 97's $210.