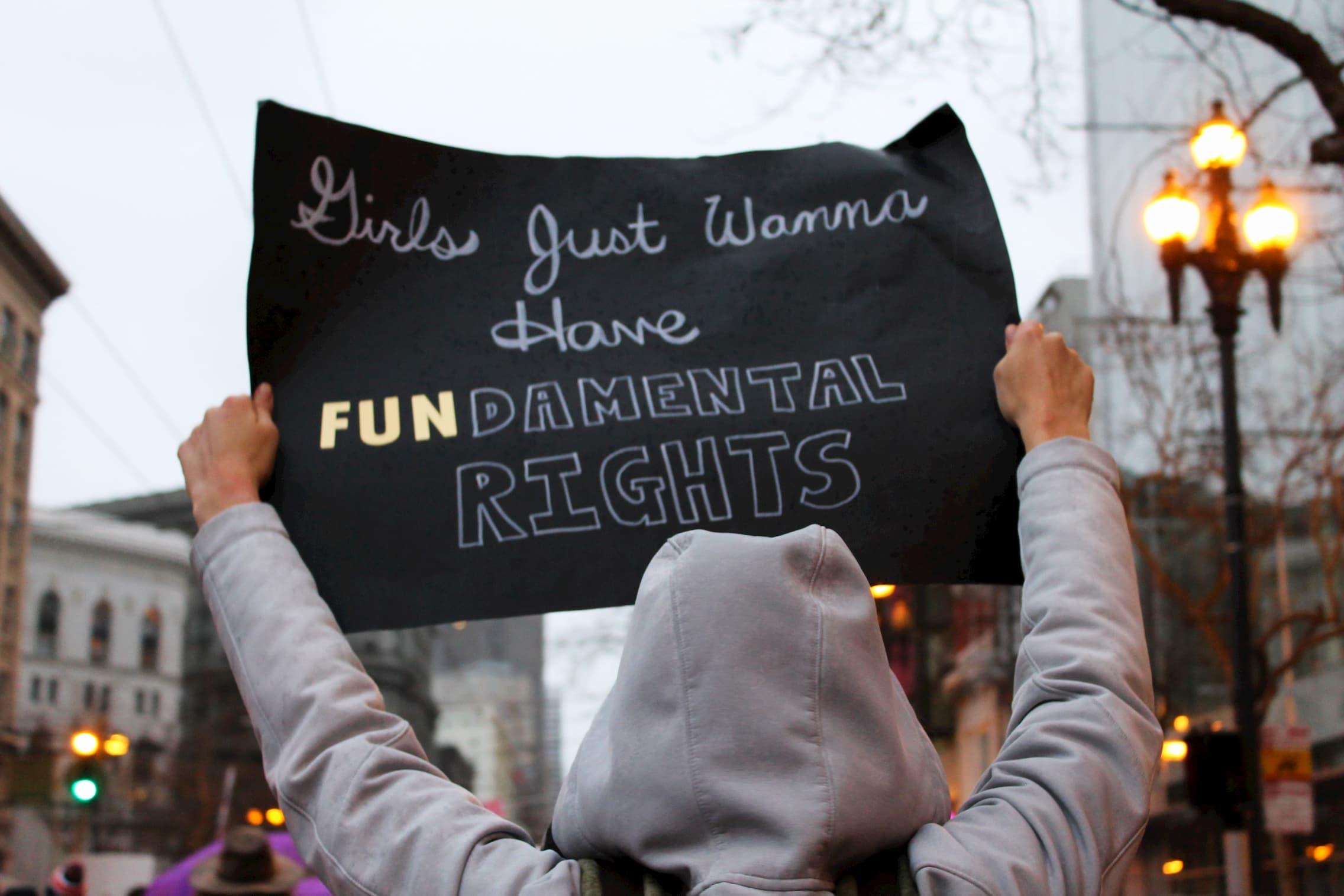 The International Day of the Girl: A Brief History
By Jamie Rollo

Oct. 11 2019, Published 6:49 p.m. ET
October 11 marks the International Day of the Girl. Started by a U.N agreement, each year we celebrate and acknowledge the triumphs of women and girls all around the world while also acknowledging the adversities women face. This year is the seventh annual celebration and women across all careers and platforms have taken note of this very important day. But, how did it all begin?
Back in 1995, world leaders meet at the U.N's World Conference on Women in Beijing. There, leaders unanimously voted to adopt the Beijing Declaration and Platform for Action, which experts have marked as the most progressive global blueprint for the advancement of rights for women and girls. According to the U.N's website, this was the first time girls' rights were specifically mentioned. The declaration basically seeks to acknowledge the inequality women face around the world in regards to jobs, income, and general welfare.
Flash forward to December of 2011 and the International Day of the Girl was born. At the U.N General Assembly, world leaders agreed to adopt Resolution 66/170, which officially marks October 11 as a day of recognition for women and girls. The document's provisions state the Resolution, "1. Decides to designate 11 October as the International Day of the Girl Child, to be observed every year beginning in 2012; 2. Invites all Member States, relevant organizations of the United Nations System and other international organizations, as well as civil society, to observe the International Day of the Girl Child, and to raise awareness of the situation of girls around the world; [and] 3. Requests the Secretary-General to bring the present resolution to the attention of all Member States and United Nations organizations."
Article continues below advertisement
Many politicians, nonprofits, and celebrities have been celebrating the symbolic day by encouraging their followers to partake, too. One company, Girls Who Code, is running an entirely digital "March For Sisterhood," where girls all over the world can participate by sharing themselves marching and using the hashtag, #MarchForSisterhood. They aim to unite women and girls globally by encouraging each individual to share the reason they march today.