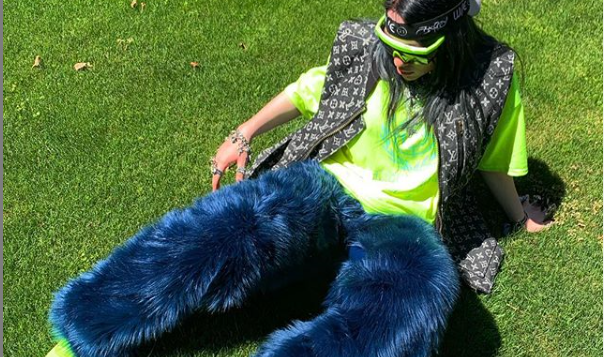 5 Instagram Fashionistas to Follow This Summer
By Johana L

Jul. 18 2019, Updated 8:06 p.m. ET
words by: Kai Collado-Vazquez
In recent years, Instagram has become one of the most used social media apps and has gained popularity as a platform for millennials and Gen Z. Most people have something that is the main focus of their Instagram, and something many users tend to focus on is fashion. These are my favorite Instagram accounts that you should follow to keep up with style trends:
Article continues below advertisement
For super bright and colorful outfits that follow the Y2K aesthetic, @floguan is one of my favorite influencers. Sporting neon green and hot pink, this influencer from London puts outfits together that most people would be afraid to wear. Styles from the early 2000's are coming back this year, things like Hello Kitty and platform sneakers that Bratz dolls would wear are seen everywhere. Flo puts these trends together along with dying her hair bright colors and wearing chain necklaces with locks. She also incorporates Asian culture to create a unique image.
Article continues below advertisement
Another Y2K inspired fashion influencer I follow is @internetgirl. This Instagram documents the style of Bella McFadden, a 23 year old from Canada known for her Depop shop iGirl where she puts together Styled By iGirl outfit bundles based on any era's aesthetic you request. After her success on Depop she now makes her own iGirl accessories and promotes them on Instagram. She also shares her own outfits and thrifted pieces, which she sometimes gives away in her bundles. If you're into the nostalgia of the 90's to early 2000's, and the way characters in cartoons like Daria and Growing Up Creepie were dressed, @internetgirl is the Instagram for you.
Article continues below advertisement
For a male take on colorful 90's and early 2000's inspired outfits, my favorite Instagram page is @jessecookk. His mix of e-boy trends and athletic wear is one of my favorites because his outfits bring vibrant colors and graphic shirts inspired by the 90's together with more goth-like belts and chains, in a way that separates him from e-boys who only focus on emo and 90's goth aesthetics.
Article continues below advertisement
Article continues below advertisement
If you like Y2K fashion and need more entertainment on your feed, @rickeythompson will soon become one of your favorite accounts. Making funny videos every week, and always having the best outfits and hairstyles, I often get DMed his posts from friends who're loving his videos, or saying they want his aesthetic. Thompson rose to fame on Vine before it shut down in 2016, and also makes YouTube videos, has been in the YouTube series Foursome, and has walked the runway for Alexander Wang. With 4.1 Million followers, you may already follow him or have seen his videos before. Out of the 2,000 people I follow, he is one of the influencers I pay the most attention to while scrolling.
Article continues below advertisement
Billie Eilish has her own aesthetic that many fans love, and aspire to have the confidence to wear outfits like hers. Although she is a talented singer she is also known for her unique fashion sense. On her Instagram, @billieeilish, you can see her wearing extremely over-sized clothes and colorful outfits with many different patterns. The artist says she uses fashion as her defense mechanism, and wears big clothes so she can never be judged for her body. Many think her outfits are extra and distracting, but she says fashion has no limits and she likes being looked at. Billie Eilish also has her own clothing brand, Blohsh, which has mostly neon green pieces and bright colors as well as pieces with illustrations related to her music.