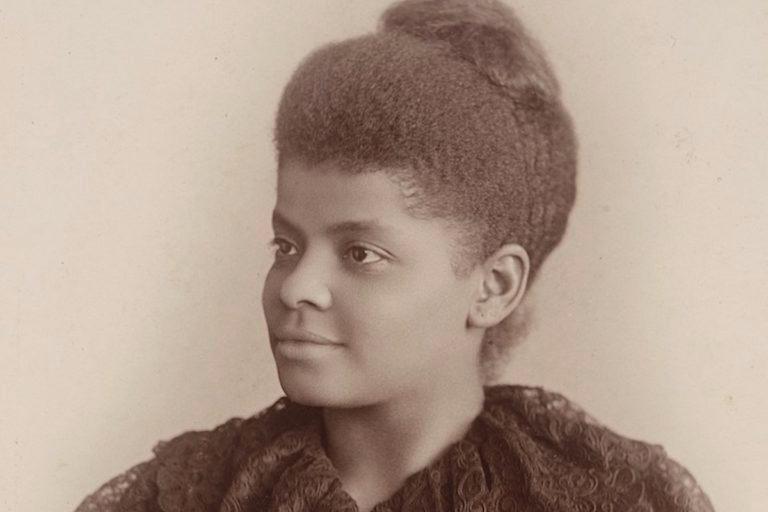 Ida B. Wells: A Fighter On Multiple Fronts
By Elysia J

Feb. 23 2021, Updated 8:36 p.m. ET
When people think of the suffragette movement, they typically picture white women. Likewise, when executives make a movie about suffragettes they typically have white women in mind. But of course, women of color were deeply involved in the struggle for women rights, including women like Ida B. Wells.
Wells was born in Mississippi on July 16, 1862. Being that this was in the south during the Civil War, she was born into slavery. After the war ended her parents became deeply involved in reconstruction era politics and were determined that their daughter receive an education. She enrolled in Rust College but was expelled after she got into a dispute with the university president.
When she was only 16 years old, a yellow fever outbreak killed both of her parents as well as her younger brother. With five remaining siblings to care for, she took up a job as a teacher to support them. The school system was segregated. White teachers earned $80 a month whereas Black teachers only earned $30.
One of her earliest forms of political action was in 1884.
Wells sued a Memphis train company for unfair treatment. Wells had been removed from a first class seat despite having a ticket, and moved into a "colored" section. Although she initially won the case, the decision was later overturned by the Tennessee Supreme Court.
In 1892 one of her friends was lynched. Following this tragedy, she became a fearless fighter against white mob violence. She took up journalism to investigate lynchings. She found that the claim that Black men were lynched because of sexual violence against white women had no basis in reality. Wells published her findings in a pamphlet: Southern Horrors: Lynch Laws in All Its Phases. Wells also wrote several columns in local newspapers. Her findings caused so much anger among the locals that she was forced to leave two towns.
Article continues below advertisement
But white male southerners were not the only ones resistant to her message about the horror and injustice of lynchings. Women's rights movements were also put off.
Suffrage organizations often ridiculed Wells for talking about lynchings or would cast her out for doing so.
Despite what we may like to believe, women's rights movements were not, and are not, exempt from other forms of bigotry. The push back never deterred Wells, however. She was known to openly confront white women in the movement for ignoring the crisis of lynchings and she traveled around the world shedding light on the issue.
The racism she faced from women's movements also did not deter her from fighting for women's equality. She helped start the National Association of Colored Women's Club. The organization worked on civil rights issues and women's suffrage. In 1913, she founded what was may have been the first suffrage group for Black women, the Chicago's Alpha Suffrage Club.
She helped start National Association of the Advancement of Colored People (NAACP), although her name is not listed as an official founder. She later left the group citing its "white and elite Black leadership" as well a what she saw as a lack of action. The later part of her career instead focused on urban reform in the city of Chicago.
She died March 25, 1931. Her legacy is that of a fearless fighter for justice but also a solemn reminder that racism does not only live in the ignorant, but infects even those who see themselves as fighters for justice.