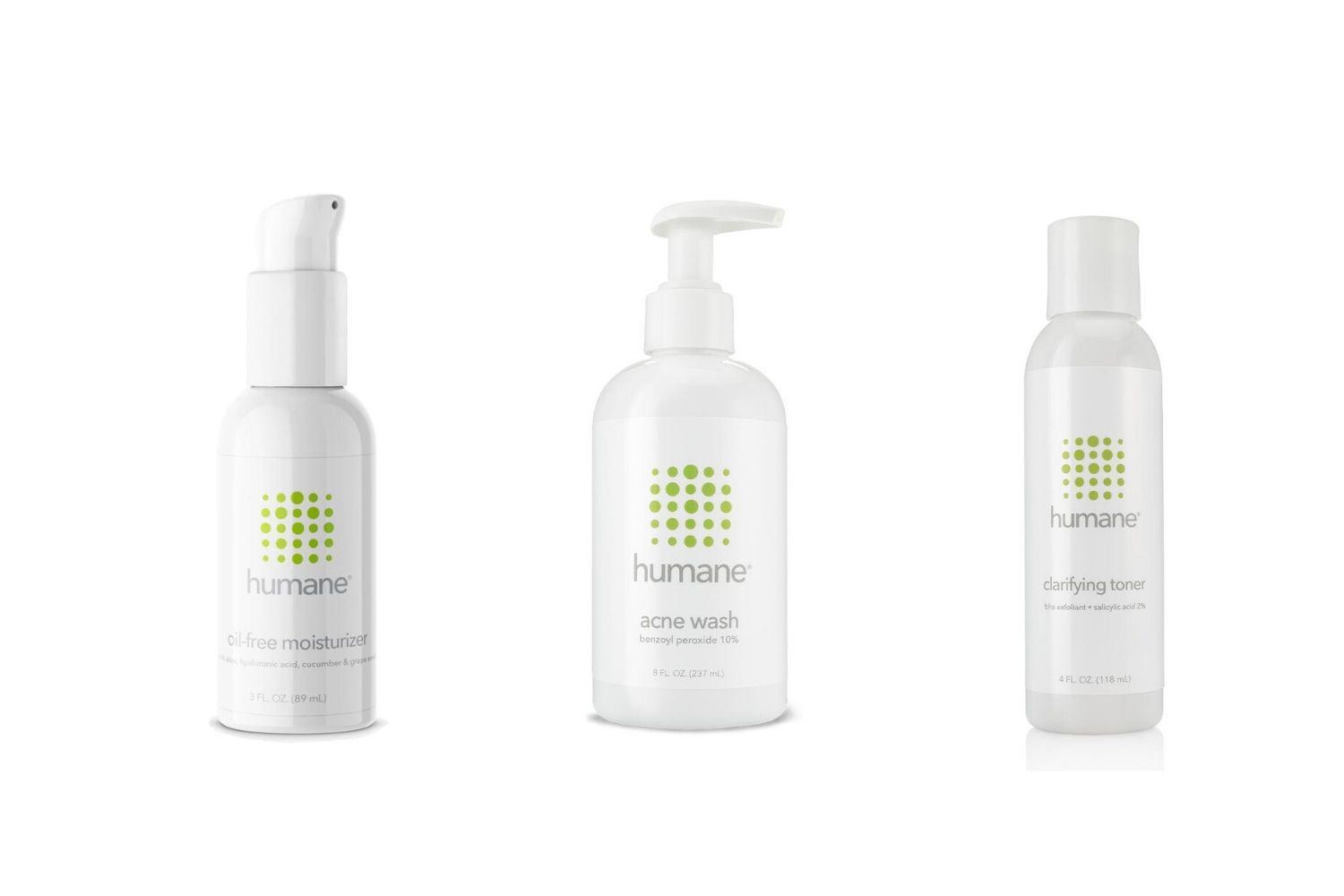 Humane Helps Fight Acne the Simple Way
By Jamie Rollo

Jul. 17 2020, Updated 6:29 p.m. ET
When dealing with acne, most people try to attack blemishes at every angle. Using harsh face washes and exfoliants while skimping on hydration and moisture does far more harm than good. In fact, many dermatologists and estheticians agree that the best treatment for acne is to keep a simple, clean skincare routine. Introducing the Humane Company, a skincare brand founded on this exact principle of simplicity. Using all natural, cruelty free ingredients, Humane created an easy three-step skincare system to fight acne.
Humane Acne Wash, $21.95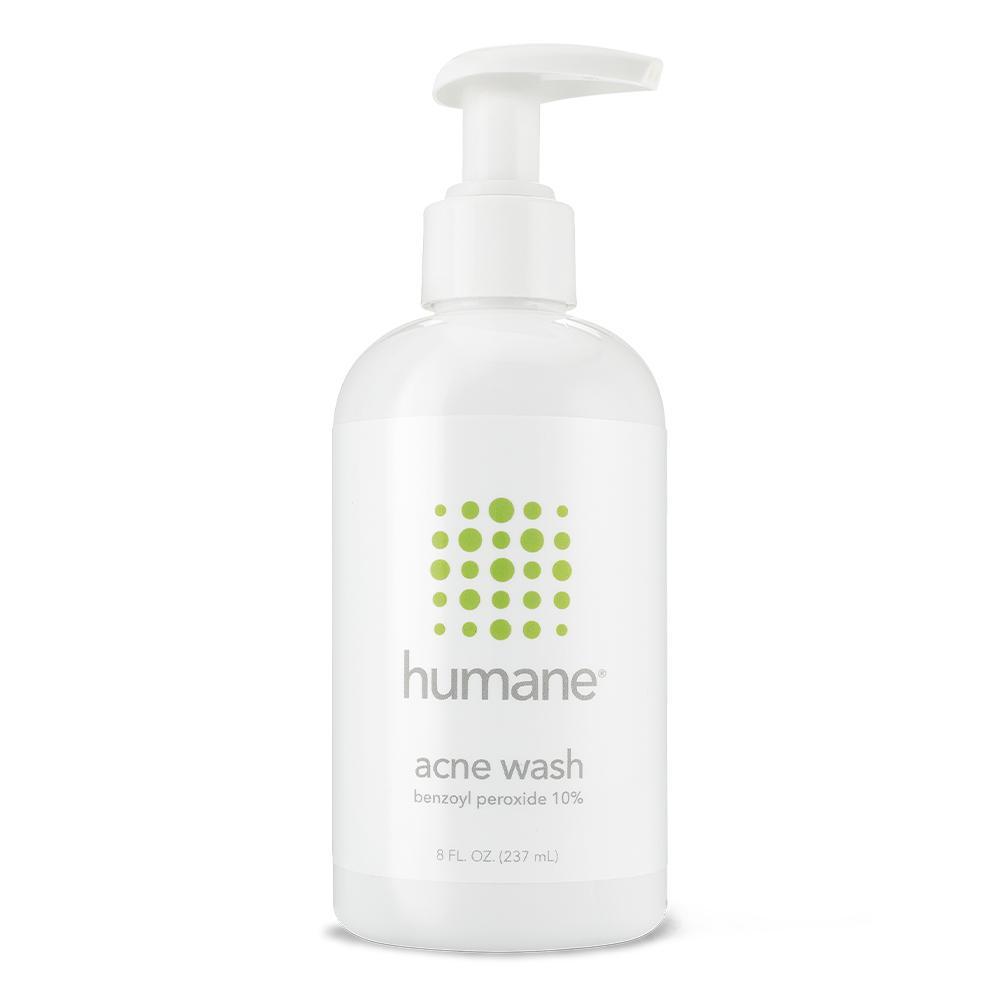 Step one, of course, is cleansing your face. The Humane Acne Wash is formulated with benzoyl peroxide, which is a key ingredient in fighting acne. Benzoyl peroxide helps remove dead skin cells and excess oil all while treating blackheads and acne. This formula is made completely free of parabens, phthalates, sulfates and paraffins and without harmful mainstream ingredients like formaldehyde, propylene glycol, mineral oil and fragrance.
Humane Clarifying Toner, $17.95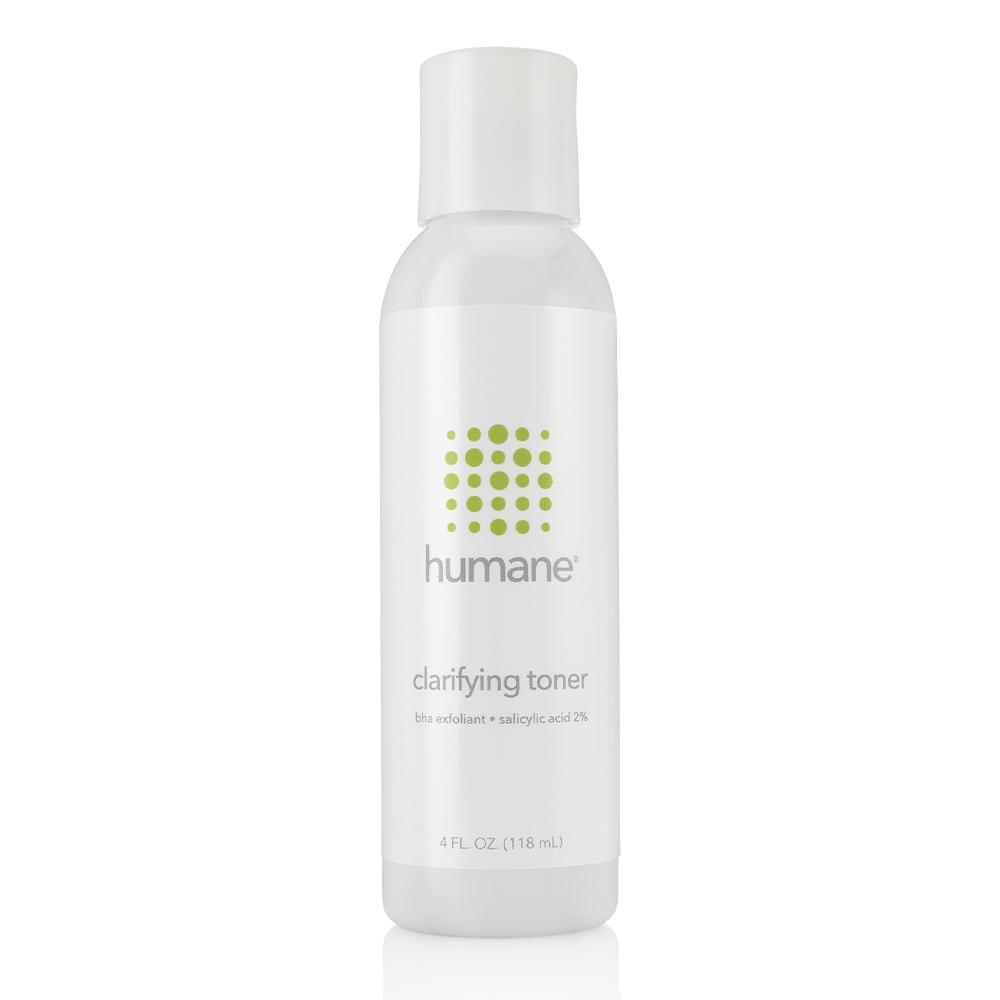 Following up with a toner after cleansing has many benefits, especially with this formula. Not only do toners ensure that your face is free of any excess makeup and oil, they have a lot of added calming and cleansing properties. Humane's formula is 2 percent salicylic acid, which helps unclog pores and is a great daily exfoliant.
Humane Oil-Free Moisturizer, $17.95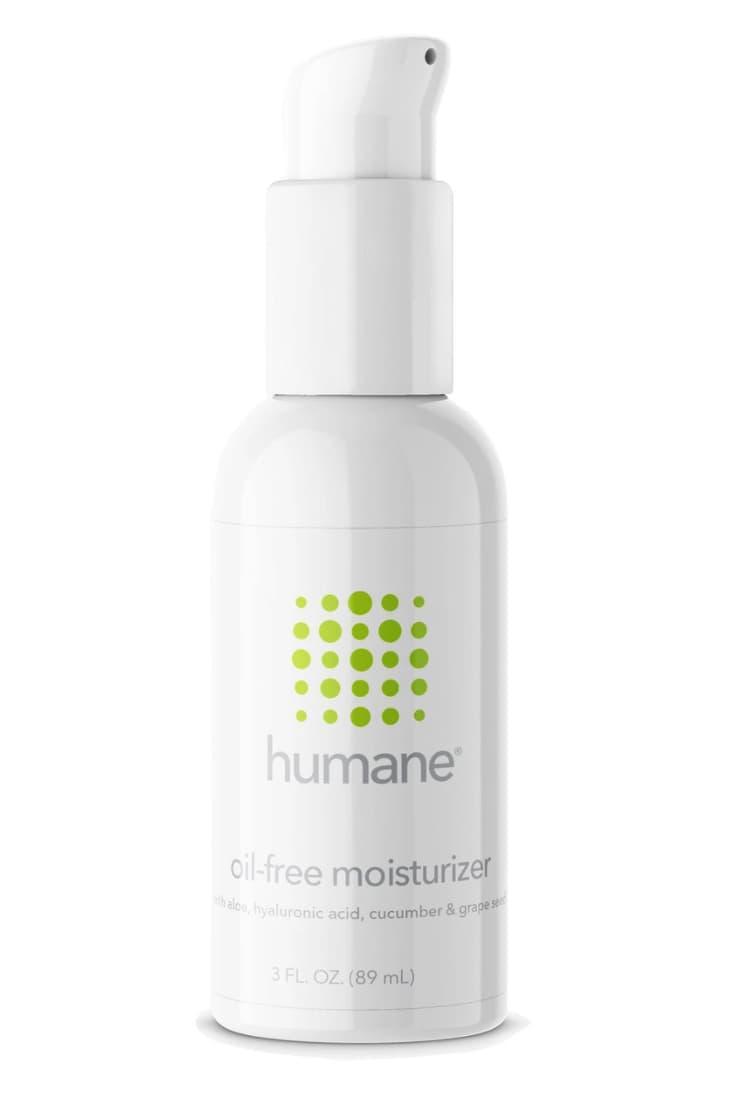 Last up is a quality, oil-free moisturizer. Most people with acne-prone skin tend to have oil or combination skin. Having a moisturizer that hydrates without leaving excess oil is a must for treating acne. You don't want to ditch moisturizing all together because that will lead to excess oil production. Humane's oil-free formula is the perfect balance. It's made with hyaluronic acid, which works to keep the skin hydrated. It's also made with aloe vera, cucumber extract and grape seed extract, which each have their own anti-inflammatory and antioxidant properties.