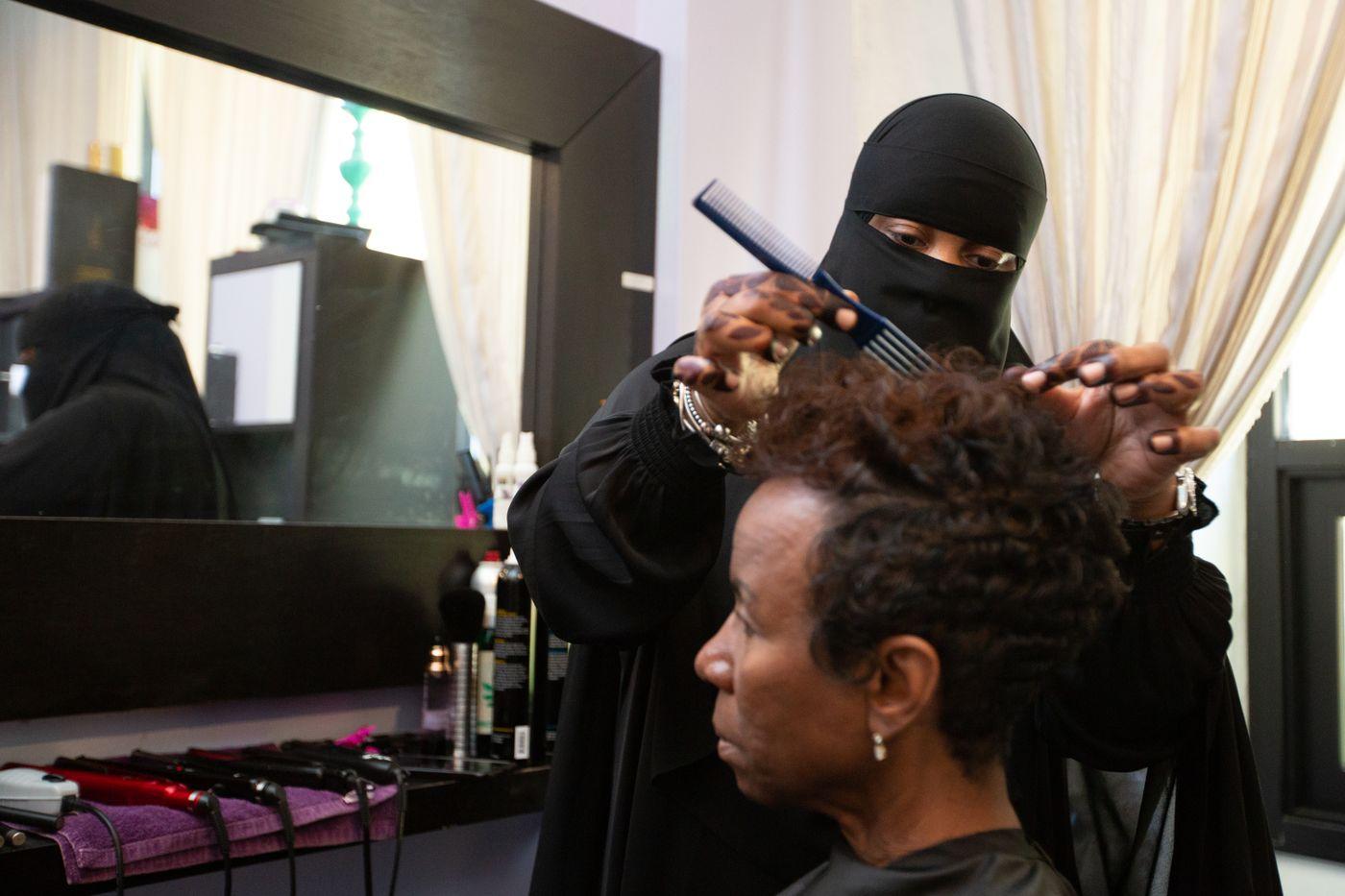 Hullema Reddick Brings Awareness To Her Culture Through Her Artistry
By Ebony Allison

Apr. 15 2019, Updated 10:00 p.m. ET
For Philadelphia based entrepreneur, Hullema Reddick, hair is the canvas where she unfolds her artistry. In an industry that has lack of representation for Muslim women, Reddick hopes to be one of the representatives for change. She states, "I refuse to compromise my belief system just to fit in." Developing an esthetic dictated by the core values of faith, quality, and execution, she has successfully built and maintained strong client relationships for twenty five years. Her illustrious talent led her to open her own salon, "Hstylze Hair Studio" where she encourages her clients to take on bold vivid colors but only if its true to them. Well versed in the language of splendor, Reddick has mastered a technique she calls "color melting" while constantly challenging herself to drive innovative ideas to the forefront of the evolving beauty of business. We had the chance to talk to the innovative color stylist about her start, how she mastered her celebrated technique, and why she calls herself "The Covered Colorist".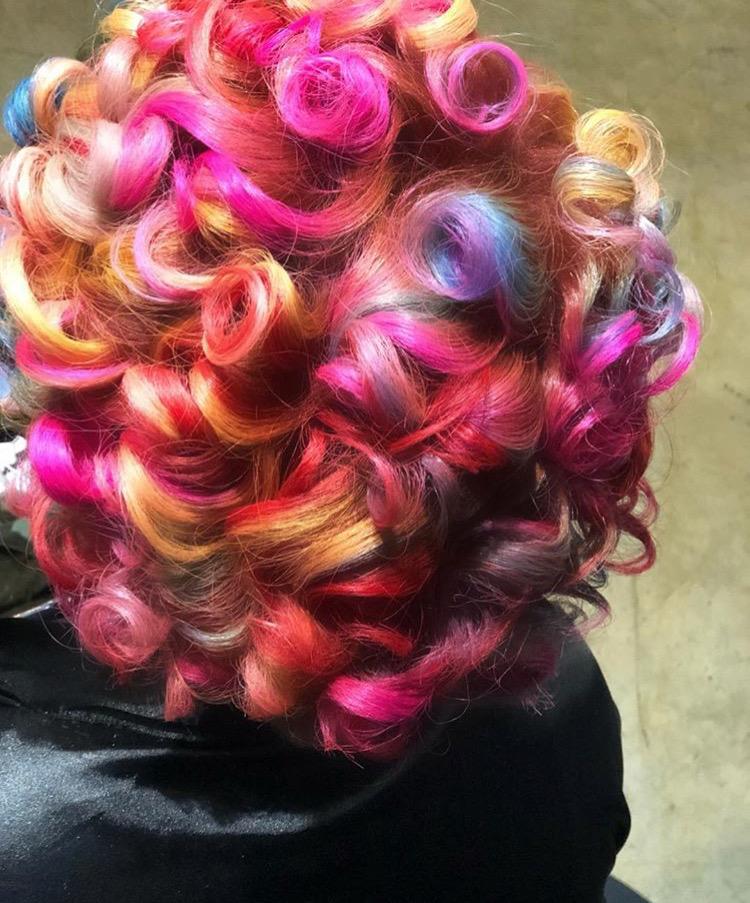 When did you fall in love with styling and hair?
Article continues below advertisement
I started out just helping out at a salon in Philly but I was always really observant and paid attention to everything the stylist would be doing. One night I was going out with a friend of mine and her hair stylist was booked so I saw that as my chance to try to really do someone's hair. I'd watched the women in the salon enough so I figured I could just do her hair myself. I went for it and it actually came out really good. I believe that was the moment I thought to myself 'I can do this.' So I went to school, got my license and just started working really hard from there. For the majority of my career I was doing hair weaves. I stopped and then began to do hair coloring. I completely fell in love with the things you could do with color and that's when I knew that coloring was really what I wanted to do.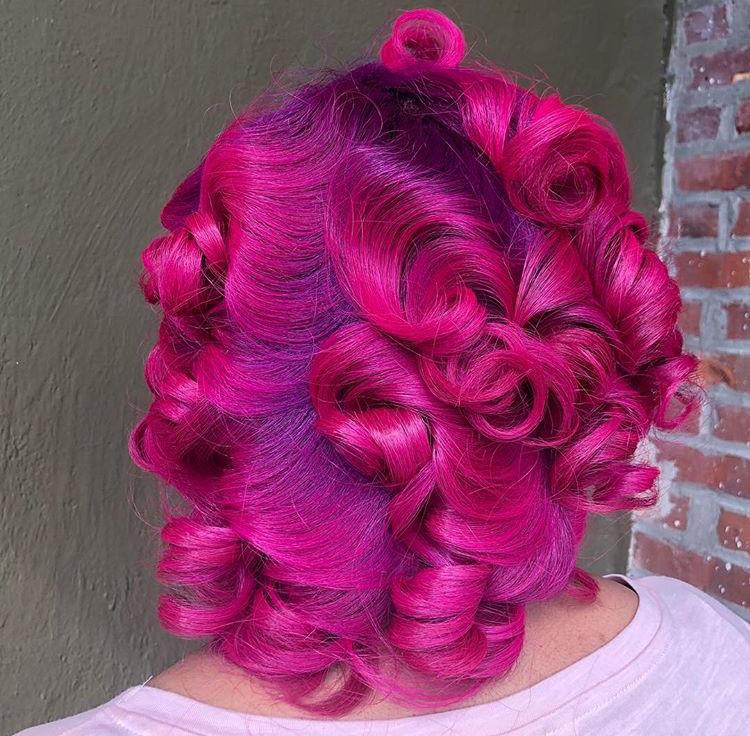 Article continues below advertisement
Your technique is so flawless and you call it color melting, explain what that means?
Color melting is transitioning from one color to the next without harsh lines. Let's say we do a transition from a yellow to a pink, but in between that yellow and pink, you'll see a hue of an orange in between because you're merging the two colors but still giving it even transparency where it doesn't just look like you did 'Bam and bam!' It's not like one [color] on top of the other. It's a small transition on top of those colors giving a small transition in between. It becomes artwork.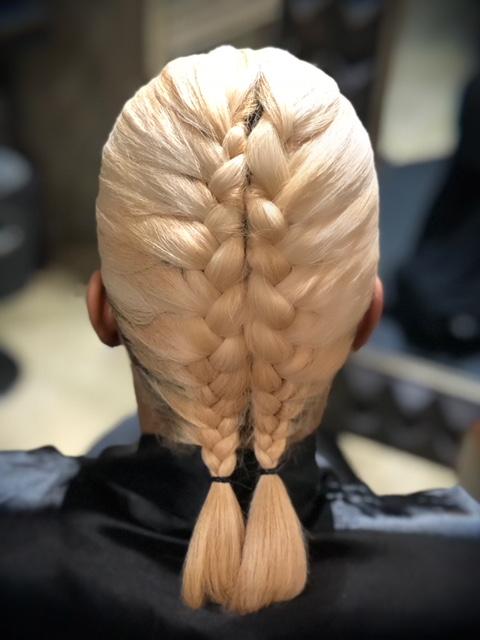 Article continues below advertisement
That's an art within itself!
Color placement is also like the best thing ever bc you can either elongate someone's face or have their chin appear shorter. You can do so much to a person's look just by where you place the color. So, color placement is also something that is really important.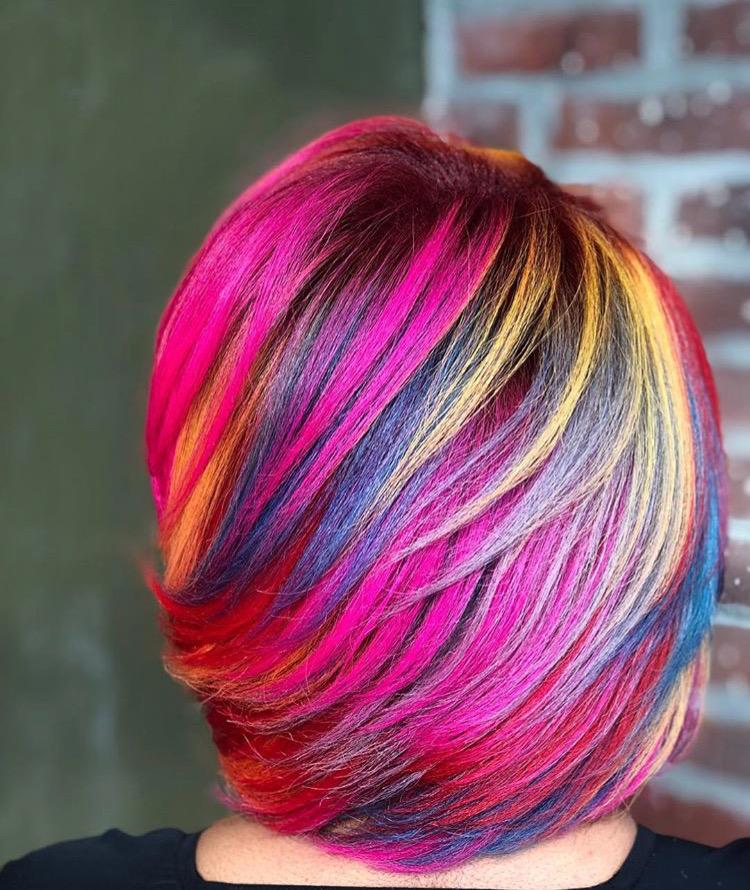 Article continues below advertisement
You call yourself "The Covered Colorist" because of your religion. It's not everyday that you see Islamic women or Muslim women actually pushing these types of careers. Was there any pushback from the community or people that you were surrounded with while pursuing this journey in being the amazing hair stylist and colorist that you are?
To some extent because you have people who don't really understand what's going on and they feel like it shouldn't be publicized. But regardless to what people think, I just make sure to put my best foot forward when it comes to my work. At the end of the day I know my talent is God given. A lot of times women are afraid to pursue careers in the beauty industry because they feel they won't be accepted or they'll be shunned because of their look and sometimes that will happen but I'm definitely making strides towards changing that.
Most memorable moments of your career thus far?
Doing a lot of the interviews where I get an opportunity to explain what I'm doing and how I'm changing people's perception of what they believe Muslim women do or the origin of our beautification process. A lot of the time people don't believe we beautify ourselves, but in all actuality, the religion speaks of the woman beautifying herself. I think the high point of it is giving people a real understanding. It's not so much about the magazine interviews or the television and radio appearances. It's just all about awareness.
To stay up to date with all things from "The Covered Colorist" follow her on Instagram @hstylze