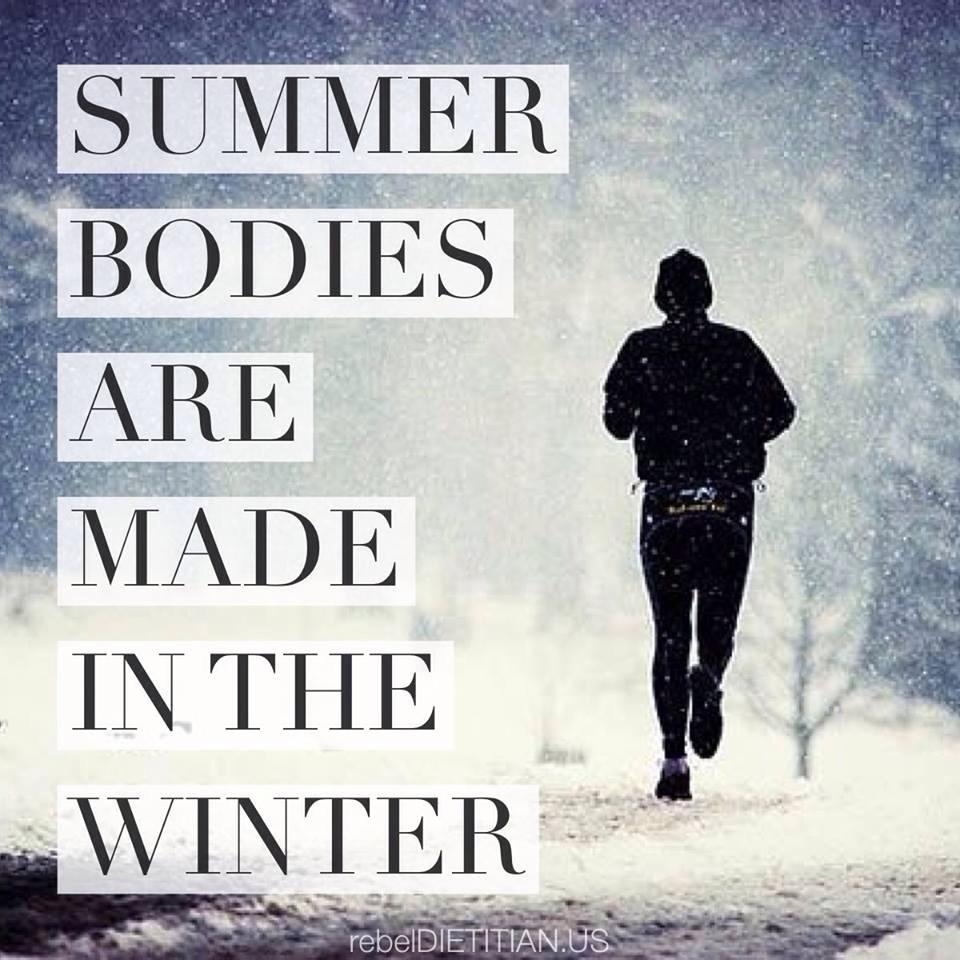 How to Stay Motivated to Exercise in Winter
By Claire Concannon

Oct. 17 2018, Published 6:43 p.m. ET
We all know the difficulty of getting motivated for the gym in the winter months, sure it's hard enough to go in the summer when it's bright and warm. Now that the mornings are darker, the evenings are also darker and the cold makes leaving the house seem unbearable, the gym and all things exercise seem like a distant memory. Here are some tips for all those people, myself included, that find exercising in the winter seem impossible. Remember summer bodies are made in the winter.
This is a difficult one for everyone, even those who consider themselves morning people but I can guarantee that getting your workout out of the way at the start of your day will makes things so much easier. With the dark mornings it's slightly more difficult to drag yourself out of that warm cosy bed but once your up and get your heart racing you'll already feel like you've achieved the impossible before 10am. If you prefer to work out in the evening that's also okay but for myself I know I have a very important date with the sofa and Netflix most evenings.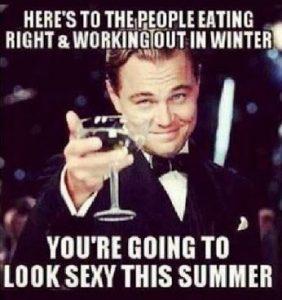 Article continues below advertisement
This might sound like an easy task but believe me living in New York and going grocery shopping do not go well together. However I've come to learn that when I don't have food in my apartment I'm way more inclined to go and buy something quick and easy rather than actually cook myself. Not only will this save you money but it also allows you to know what's going into your food rather than just buying something with secret added ingredients. Cooking at home will also encourage you to make a food plan that you can stick to, and when your eating good your body feels good and this motivates you to exercise.
This again is a very simple solution and one that everyone knows but it's something that many people won't actually stick with. The easy part is actually sitting down and making a plan for yourself, the hard part is sticking with it. My tips would be to plan what days you want to go to the gym and exactly what you wanna do on those days, whether it be a class or your own workout once you have it planned your more likely to stick to it. The same with food, if you have planned what your going to eat then you're less likely to snack on the bad stuff.
Article continues below advertisement
It's very easy for us to say 'my New Year's goal is to get fit', that's something I say every year but have found it rather difficult to stick with. I've learned that every goal I have doesn't have to be in January and it doesn't have to be this big thing. It always works better to work towards smaller, more realistic goals. I try to give myself weekly or even daily goals, for example every week I say I'm going to go to the gym 3 times this week or 4 times if I'm feeling optimistic, having this in my head makes me plan the gym into my week to make sure I go. Having these smaller goals will help you work towards your big goal of ultimately getting fit.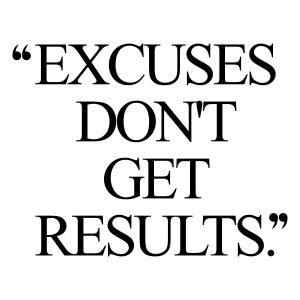 Get Yourself a Workout Wardrobe.
This one may not seem like a legit tip but believe me getting yourself some new workout gear is one of the best motivations to get up and do some exercise. I don't know if wearing workout gear automatically makes you feel like a fit human being who loves exercise but it definitely gets you in the mood to want to start exercising. I would recommend leaving your workout gear out every night before you go to bed so when you wake up to go to the gym you don't have the excuse of not knowing where your workout gear is, it's all right there and ready to go. This also gives you an excuse to go shopping and get yourself a new workout wardrobe that's going to motivate you.