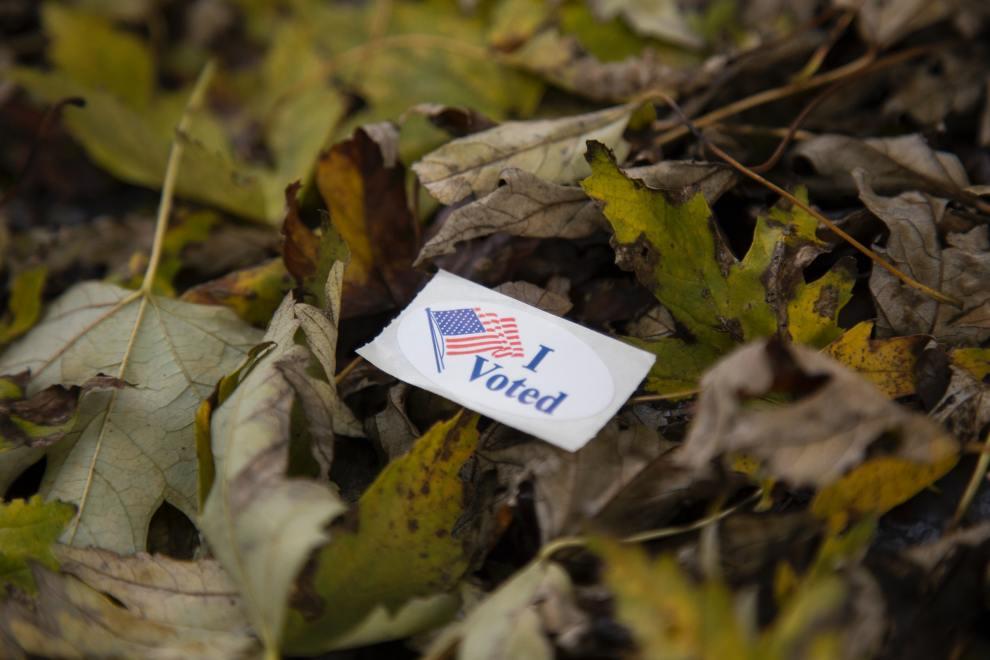 How to Not Let The Election Crush You
By Elysia J

Oct. 21 2020, Published 6:51 p.m. ET
This election has been a pretty miserable affair. For the most part, it doesn't feel like a celebration of democracy. There's no patriotic pride in determining the future of the country. It's been a depressing reminder of every seemingly unsolvable problem facing the nation and how ill-equipped those in power are to fix them. So how on earth does a person stay sane throughout it all?
Managing Election Stress Disorder
Refinery29 recently spoke to Alfiee Breland-Noble, PhD, and Steven Stosny, PhD about the phenomenon of Election Stress Disorder. Dr. Stosny coined the term during the 2016 election. It refers to the heightened sense of anxiety in the lead up to an election and the stress of knowing you can't control the outcome. What's particularly difficult about it is that there isn't an escape. It's very hard to ignore an election. Even if you somehow manage to, your friends and family won't be.
Thankfully the article gives some great tips about how manage it. They include a reasonable digital detox, mediation and more. It's worth a read if the dread over who is going to win is getting a tad out of hand.
One thing that is not covered, however, is the feeling that neither outcome is particularly exciting.
Managing Joe-Biden-Is-The-Candidate-Stress-Disorder
For many, the negative emotions will not be relived by the outcome of the election. Many feel resentful that their choice is between outright fascism and the neoliberal status quo that has lead us to where we are. The resentment is only heightened by the fact that a candidate that gave people hope was on the table, and the DNC and liberals backed the centrist instead.
Waiting to see if things are going to get exponentially and aggressively worse or the awful status quo will be restored does not inspire much hope. So here are a few things to keep in mind.
Donald Trump will be so upset if he loses. So unbelievably upset. Imagine his face watching states turn blue. Imagine how much he'll yell at every inhuman ghoul that works for his administration. Picture his concession speech, or picture everyone mocking him for being too much of a baby to give one.
The grifters will meltdown. Ben Shapiro, Tim Pool, Dave Rubin, Steven Crowder. The entire right wing commentary sphere will be in bits. Picture each of them reacting, realizing they don't have the grip on the discourse they thought they had.
After the election, "we have to beat Trump" can no longer be used to silence criticism of the Democrats. This one is regardless of the outcome.
A first-term Biden will be much easier to pressure than a second term Trump.