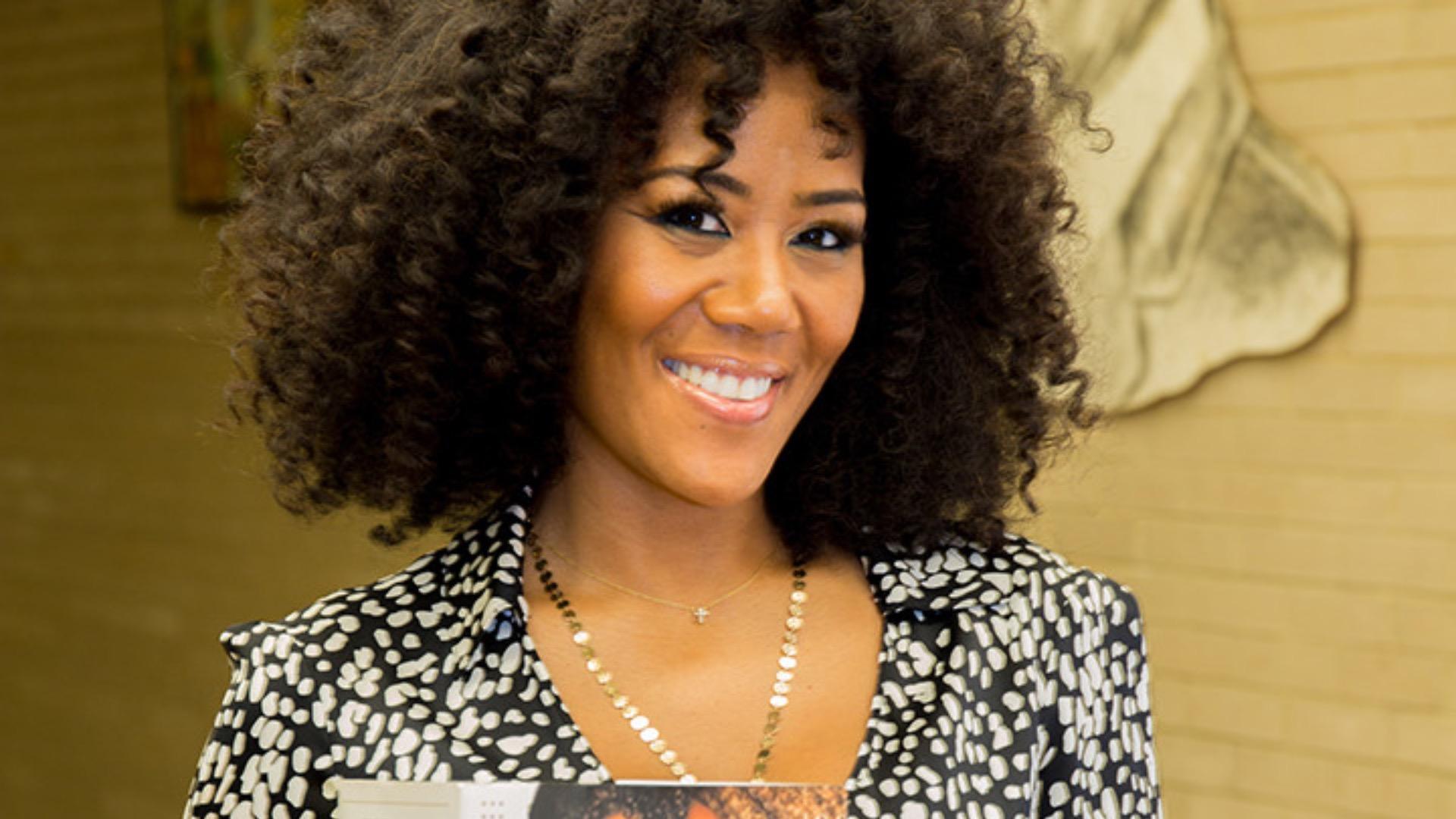 How Miko Branch Bottles Up Her Passion in every Drop of Miss Jessie's
By Kaylin Young

May 29 2019, Updated 6:14 p.m. ET
How Miko Branch Bottles Up Her Passion in every Drop of Miss Jessie's
Beyond a pile of congratulatory cards, graduation cap party decals and spilled icing from someone's slice of cake that fell onto the gift table, there sat a tall bag. It was the morning after my high school graduation party and I was sifting through my presents. When I had read through every card and set aside every check, I opened the mystery bag signed from my hair stylist, Mrs. Cynthia, for the past 10 years. In the bag sat a pile of hair product samples that read "coily custard", "curly pudding", "jelly soft curls", "curly meringue" – all products from Miss Jessie's. When I called Mrs. Cynthia to thank her, she said she wanted me to have products she trusted for me to use to enrich my natural-hair journey while I was away at school.
Those small samples were soon replaced with full-sized bottles when I fell in love with Miss Jessie's in the years to follow. In between weaves, braids, and wigs, there are few brands natural-textured women like myself trust to protect our tresses – Miss Jessie's is definitely a frontrunner. At a time when many women of color were happy with their relaxers or covering their natural hair, Miko's tub-splashing baby boy would not let his watery playtime be interrupted by mommy's straight hair. She knew if she couldn't maintain a straight-do then she would rock her curls – not just wear them. This birthed the idea that Miko and Titi Branch have built an empire on. Miss Jessie's – named after their paternal grandmother who concocted many natural-hair products in her kitchen – has grown from a salon-based hair care regimen to an international household name and pioneer in the natural hair movement.
Miss Jessie's co-founder and CEO, Miko Branch, shared how the brand has been able to stay relevant since their first product hit the market in 2004, how the business has changed since the passing of her sister and co-founder, Titi Branch, and which products she can't live without!
Article continues below advertisement
BOMBSHELL: So you said once during an interview with a Refinery 29 your 1st thoughts in the morning are your most clear and the most intentional for your day. What were your 1st thoughts when you woke up this morning.
MIKO BRANCH: I thought that I needed to get to work a little bit early because I'm reorganizing my business so I'm finding that the early bird definitely gets the worm. And just being in the office a bit sooner, can give me the head start I need. As a business owner, it's really hard to turn off your business button, so I decided I would wake up a little bit earlier to get a handle on things.
B: So you founded Miss Jesse's in tribute to the life and the hair care concepts of your grandmother, Jessie Mae Branch. what do you think she would be most excited to see from you today?
MB: She would be most excited to see Titi and I doing things our way. We created this business based on our God-given abilities and through that we were able to be in charge of our own destiny and create a business and a lifestyle that's sustaining us. It's all been built and based on the thing that we love and we were able to share that love in that passion with the world and to become successful at it.
Article continues below advertisement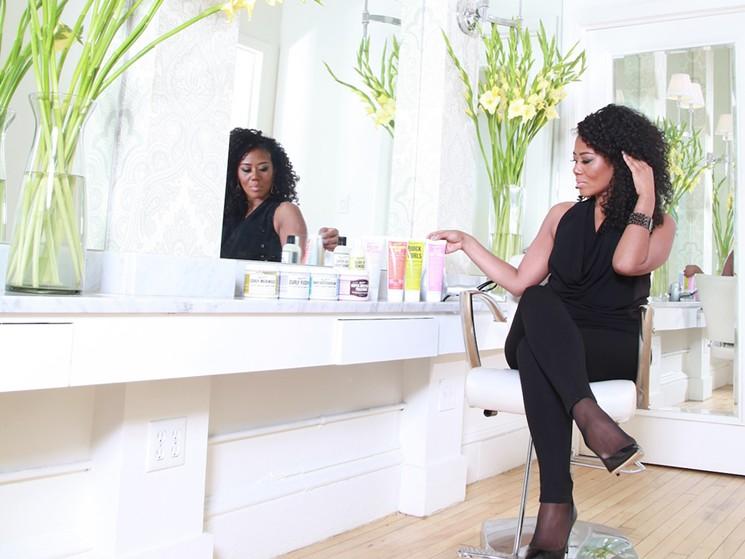 B: When you started the hair care products portion of Miss Jesse's in 2004, neither you or your sister had had any formal business training (with the exception of a cleaning company and your storefront hair salon). What kind of advice would you give to baby entrepreneurs who also don't come from a formal business background?
MB: Although Titi and I didn't have business training, if I had a chance to do it all over again, I would do it the same exact way. We didn't have a template or a standardized idea of how things should be done, so we figured things out for ourselves. It takes a little bit longer to learn the lessons and to create methods and strategies in your business, but they really stick with you in a meaningful way.
Article continues below advertisement
Titi and I, without being influenced by business school, were able to think outside the box and actually become pioneers in a business an industry where the standards and the procedures were well-defined. We were able to make a mark and create a niche for ourselves in the haircare business by creating products and strategies and solutions for people with their curly, kinky and wavy hair. But I think above and beyond that, Titi and I were able to set up shop and become influencers in business and really demonstrate to others that you could be an independent entrepreneur in places like Target, Walmart, Walgreens, and CVS.
B: As you've been mentioning throughout many of your responses, discussing anything related to Miss Jessie is remiss without mentioning the profound influence of your sister and co-founder Titi Branch, who tragically passed a few years ago. How has the vision of Miss Jesse's changed (if at all) since her passing?
MB: I'm not sure that the vision has changed, although the business has evolved. I think there's an evolution of business when the dynamics of the business and the partnership changes. That can be expected, but in terms of the legacy and in terms of the vision of the business, it still holds true to our original decision to be helpful and to really come from a place of love and good intention. We see that in each bottle of our Curly Pudding or our Pillow Soft Curls, the intention is there to be helpful.
Article continues below advertisement
One of the things Titi and I did, which would be unthinkable was to share our hair solutions and strategies with our customers. If you're in the salon business or if you're a stylist, the number one thing you don't do is tell your customers how to do their hair. But we thought that through our own discoveries in our home salon that we had this wonderful head of hair that wasn't just unique to Titi and I. So many generations of people may have thought bad things about their hair, but we were discovering that "oh my God, we have the best hair in the world!"
So we thought outside of the box and we shared information. We were one of the first companies – I think the first company – to actually share video hair tutorials with a tighter-coiled curl. We showed her what the possibilities were for her hair, and now 15 years later, we have the natural hair movement and there are countless amount of videos. Again, it comes from a place of being helpful and a place of love and I think that's why we are still extremely relevant in this hair care industry.
Article continues below advertisement
B: With 15 years of business under your belt providing hair care products, how do you keep fresh ideas and continue to engage your current and your new consumers?
MB: It's two things – and I might sound like a broken record or even corny – but we're coming from a place of being helpful and not coming from a place of over-selling or wanting to make a profit from this very, very popular category in hair. That really guides us and leads us to stay focused on bringing products that work to market. Once you do that, you're going to have a customer because you're going to provide a solution to someone who truly has an issue or wants to do something more with her hair.
Being solution-oriented and also, the products work! And I have the help of our salon and that really is a testing ground where we're able to test things and do trial-and-error before we come to market. It's a wonderful combination between a good-intentioned hair care brand who understands what the needs are of our customers, we realize, "hey that customer may want something for her edges." So we're able to really understand that immediately versus randomly reacting to consumers and what's on the shelf space.
Article continues below advertisement
B: How has being a hairstylist aided your experience in creating new hair care products and do you ever get time to go back in the salon and style anyone these days?
MB:Yes! Styling hair is my passion it's something that I've been naturally good at. I grew up in Queens, New York and it wasn't uncommon for me to give some of my friends their first relaxers or box braids or styles. And luckily, I was able to create a business out of it. But just having the understanding of how hair works and also being a stylist and operator put me in close proximity with the customer. Learning how she thinks and how she feels. And not only am I a stylist and an operator, but I also view myself as a customer. I'm very critical when it comes to the things that I use on my hair, so I think the combination of that in this haircare industry really served me well. It also served our business well when we decided we were going to specialize in curly, kinky, wavy hair.
But one of the things that happened to me personally is when my sister and I first got into business together, I imagined that I would be the one doing all the beautiful hair all day and my sister would deal with all the administrative part of the work. Without business school training or a template on how having your own business, we realized that I didn't have the luxury to just do pretty hair all day and I really had to be well-versed with all the things that my sister knew and then she had to familiarize herself with styling and the haircare part of it. Titi would do things like create styling methods. "Shingling" was actually created by Titi Branch in our Brooklyn brownstone salon.
We didn't have the luxury to do what we thought we were going to do, but we forced ourselves to become familiar with different aspects of the business and then the business became more well-rounded.
Article continues below advertisement
B: Last last month, Bombshell featured Mielle Organics founder, Monique Rodriguez. Mielle Organics is one of many natural hair care brands that came out years after Miss Jessie's but has also built a loyal following. At a time when there are so many natural hair brands, do you see other brands as competition or is it the nature of the beast?
MB: It's both. It's definitely the nature of something that's good. When we first started out and our first competitors started showing up, Titi and I didn't have the sophistication to understand the beauty and the value of competition. Some of our competitors were bold and they would even call their products "Uncle Jessie's" or take our logo on their products.
Very quickly we understood that we did a wonderful thing and we were the role model for many people that would come after us to inspire and to demonstrate that it could be done.
-
Article continues below advertisement
Very quickly we understood that we did a wonderful thing and we were the role model for many people that would come after us to inspire and to demonstrate that it could be done.
On the business side of things, when competitors come, you certainly have to rethink your strategies and really understand the mission of your company and that's where your branding and identity really becomes important and making the distinction out here in a very crowded marketplace.
B: In her memoir, I Think We're Going to Need More Wine, Gabrielle Union talked about how years of perms, weaves, and wigs made her question whether wearing euro-centric styles was insecurity about her blackness. As a natural hair advocate, what do you think about hair extensions and texture-altering treatments?
MB: I really believe that hair is an accessory and although I intentionally decided to specialize in textured-hair, I'm still a firm believer that however you choose to wear your hair, is an extension of expression and how you're feeling. I think one of our wonderful discoveries is that after you experiment with your braids, weave, or color, you can go back to natural. We have that wonderful texture to come back to and I think knowing that God gave us something wonderful to bounce back to or stay with is where a lot of the self-love is coming from.
Article continues below advertisement
B: You've talked a lot in interviews about how motherhood and raising a son has influenced your business life and drive. But what do you teach him about appreciating natural hair – whether it be in himself or in women?
MB:My son has highly-textured hair; one week, he wants to twist his hair, the other day he wanted to lock his hair, then he'll get a fade. So he does a lot with his hair – some styles I like, some styles I don't – but even though I have my personal opinion, they're vanity opinions.
In terms of like the intention or the mission of Miss Jessie's, even though I don't directly talk to him about hair styling and embracing his natural hair, we talk about self-love. We talk about being in a position of choice and we talk about the sacrifices that were made in order for us to even have a Miss Jessie's, we talk about my reality that I still am a single parent who from my perspective turned lemons into lemonade. Even though single parenthood was a reality for me raising a man, I wanted us to have means, I wanted to be a role model to him, I wanted him to see me defy the odds and build something out of nothing using what God gave me. So I think that those are strong principles that are good for character-building and we spend less time talking about hair texture and we're reinforcing more the realities of you being not a follower but a leader, not being afraid to voice your opinion, not being afraid to be identified as one thing but showing that there are differences and there are nuances and there are diversities being a black boy.
Article continues below advertisement
B: Miss Jessie's can be found in almost every "Ethnic" aisle or section in major retailers or beauty stores, but your products cater to women of all ethnicities with wavy, curly or kinky hair. When most curly-hair products are race-based, how do you transcend those lines and build trust within multiple communities?
MB: I think because Titi and I were the pioneers and from the beginning, we created solutions not based on ethnicity. Even in our language, our packaging, our delivery, we always kept it based on texture, not saying these products are for one ethnicity. We just wanted to be really inclusive. Multi-cultural Curls is a product that really says curls can come in many different textures and forms, but "multicultural" in our mind is a very inclusive invitation to people who want to try a product that embraces differences.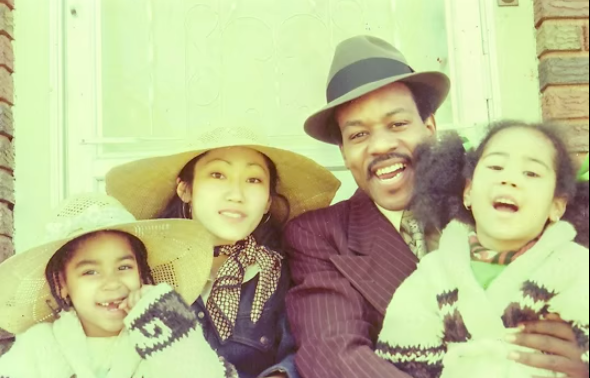 Article continues below advertisement
My and Titi's mother is Japanese-American and our father is African-American, so we grew up with many different textures. Honestly, we have some areas in our hair that's more smooth and other textures that are really kinky. So just because our mother is Japanese-American, I still share some of the same experiences with someone whose both parents are of African American descent. I think staying focused on texture is the key, but certainly, after texture, we want to help the customer identify which product is best for them.
B: The biggest lesson growing up in Queens taught you?
MB: You can build a business based on something you're good at.
Article continues below advertisement
B: Most impactful lesson motherhood has taught you that has helped you in your business mindset?
MB: To be fearless and you can create something out of nothing if you have the desire to win.
B: What are your go-to Miss Jessie products?
MB: Oh my gosh, it all depends on the season, but right now I'm really loving the Honey Curls – it's one of our newest products and I love it because it's a nice mix between our Curl Cream and the gel and it smells so good. Many of our customers who wear natural hair are looking for natural ingredients, so honey provides the whole factor, so that's something I'm loving. I also love our Pillow Soft Curls because it's ground-breaking. Miss Jessie's married haircare technology with fabric care technology and all of the performance that you get out of your fabric softener you can get that same performance for your curly hair so I love that one. I could go on and on!
For more on Miss Jessie's, visit www.missjessies.com or their Instagram @miss_jessies. You can find Miko @mikobranch.