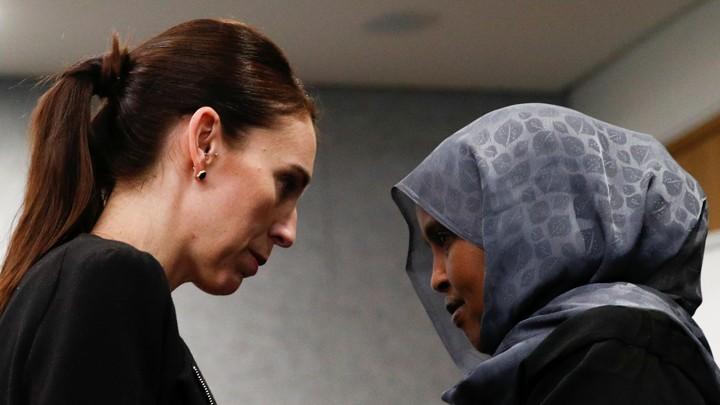 How Jacinda Arden Is Changing The Standards For World Leaders
By Saifa Khan

Mar. 25 2019, Updated 9:27 p.m. ET
During the Friday noon prayers on March 15, a man with a semi-automatic rifle walked into two mosques in Christchurch, New Zealand and killed 50 people and injured dozens while livestreaming the gruesome terror attack. It was discovered that he had posted nearly a 90-page Islamophobic and white supremacist manifesto online. The news left Muslims all over the world both shaken and angry, as well as the rest of the global community.
Some politicians responded in a completely uncalled for and gross manner, like Australian Senator Fraser Anning who blamed the attacks on immigration policy that allowed for the presence of Muslim immigrants in New Zealand. In a statement he released, he says "I am utterly opposed to any form of violence within our community, and I totally condemn the actions of the gunman. However, whilst this kind of violent vigilantism can never be justified, what it highlights is the growing fear within our community, both in Australia and New Zealand of the increasing Muslim presence."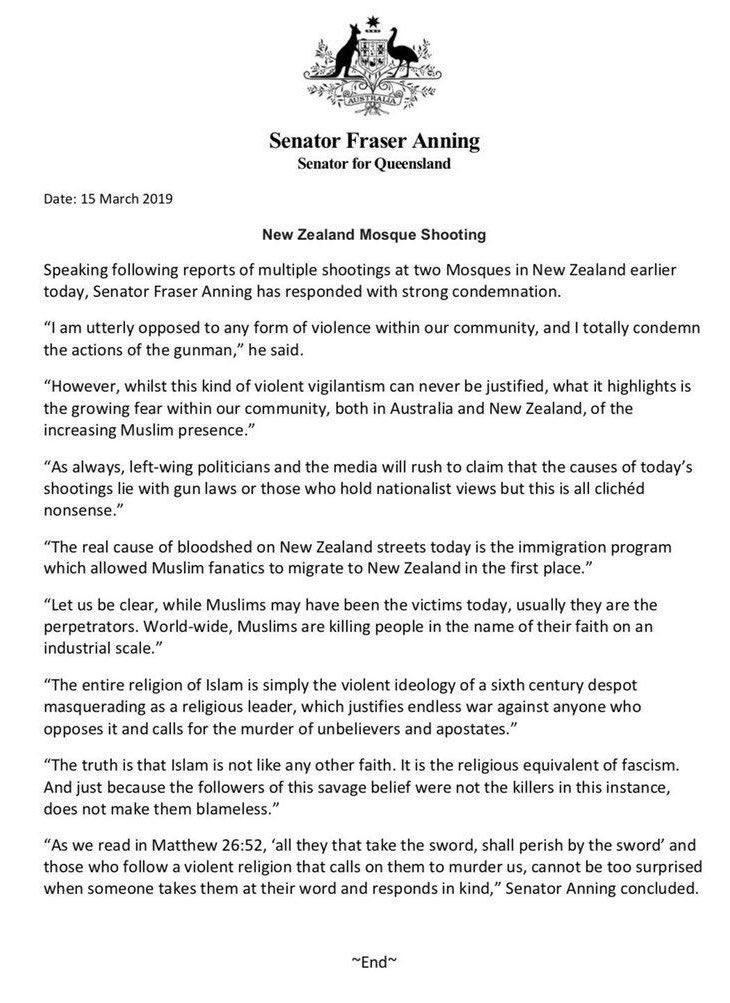 Article continues below advertisement
However, New Zealand's current prime minister and the youngest world leader, Jacinda Ardern, restored our faith in humanity by responding to the attack in a touching way that completely flipped the expectations of how world leaders should grieve and respond to a national attack upside down. There weren't just "thoughts and prayers" for the victims and the families—she took action to make sure this would never happen again on New Zealand soil.
Within hours, Arden had taken on the role of the nation's healer and unifier. She met with the families of the victims wearing a scarf around her head out of respect for the Muslim victims. Soon after, Arden's administration imposed a ban on military-style weapons, like the one used in the attack, and is cracking down on people spreading the livestream of the attack on online platforms. She also promised to have the funeral costs covered by the New Zealand government.
Article continues below advertisement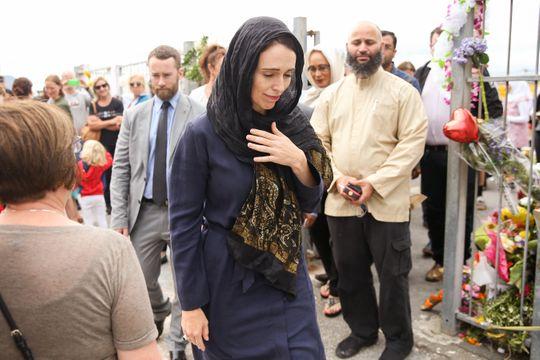 Four days after the attack, Arden spoke to Parliament saying: "[The gunman] sought many things from his act of terror, but one was notoriety. And that is why you will never hear me mention his name. He is a terrorist. He is a criminal. He is an extremist. But he will, when I speak, be nameless. And, to others, I implore you: speak the names of those who were lost, rather than the name of the man who took them. He may have sought notoriety, but we in New Zealand will give him nothing. Not even his name."
Jacinda Arden has set an example of what a strong leader should do in a horrific situation like this. Her compassionate and empathetic response has set a high standard for other world leaders, and we hope to see it become more common when tragedy strikes any nation.