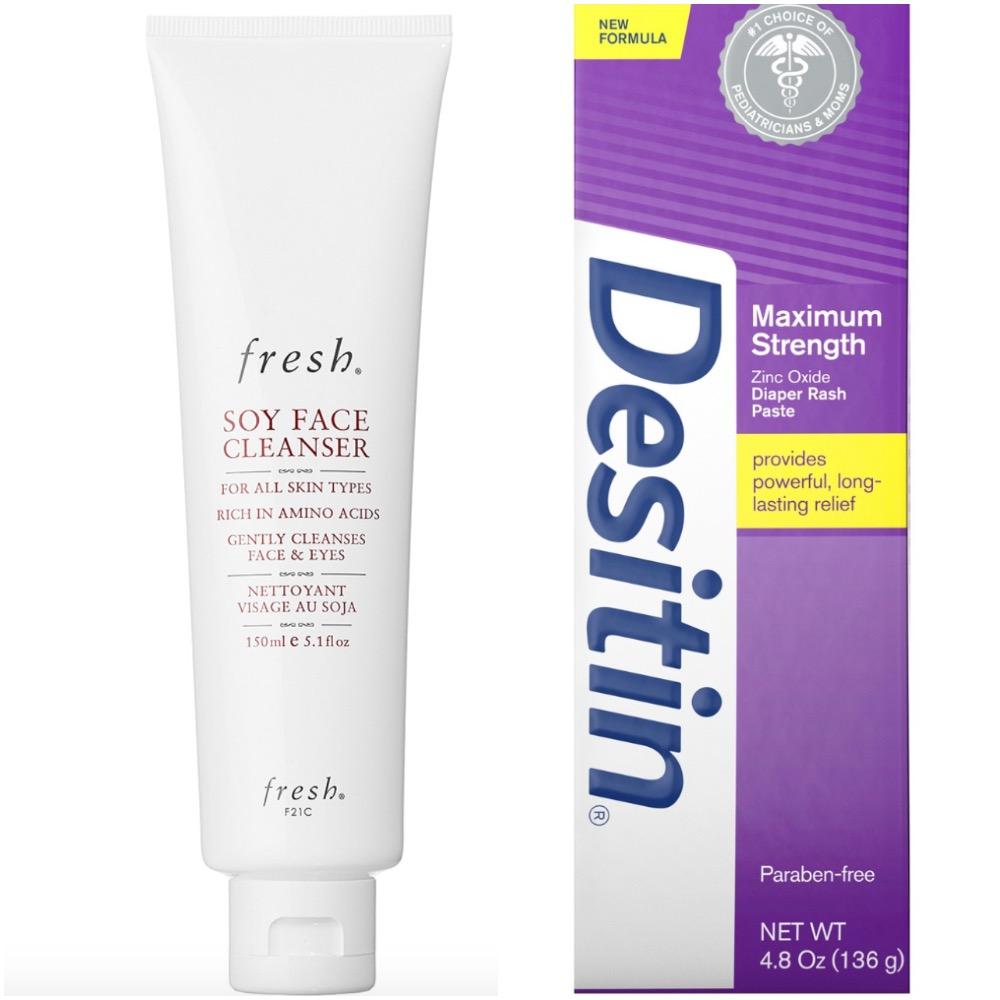 How Desitin and Fresh's Soy Cleanser Helped My Skin
By Johana L

Aug. 1 2018, Updated 8:48 p.m. ET
Growing up I've always had problematic skin. I was bullied in middle school and my cystic acne was not helping my cause at all.
As an adult who's pushing 30, my skin is still not where I would like it to be but I have come so SO far. While my acne is not as bad, I still strive for perfect skin so a couple of years ago while browsing youtube I came across a video where the uploader, Natalie, raved about diaper rash cream. When your skin is BAD, you will try anything.
I looked up how diaper rash cream can help acne and the internet delivered. Since zinc oxide is created for inflammation, it can help reduce the redness and size of acne. To be honest, that's all I needed to hear to give a try. I also read that acne can be caused due to a deficiency in zinc so that's another one of the reasons why it helps. More recently, a friend informed me about skin mites, demodex (your life will never be the same again after reading about this), that cause acne and rosacea. Zinc oxide helps kill these mites.
According to the video, Desitin's diaper rash cream with 13% zinc oxide helped her adult acne. She mentioned other creams with higher percentages of zinc oxide but warned against them for anyone with sensitive skin. She also warned about other ingredients, such as talc, that end up clogging pores.
So off I went to buy Desitin. The consistency is very thick so I slathered some on before bed and figured most of it would rub off on my pillows so I went all the way in on this stuff.
Article continues below advertisement
The next morning before work, my acne was dramatically reduced! Some of it was gone altogether. Then, I washed my face with my regular cleanser. It didn't work. Most of it was gone overnight but my face was still white. So I tried another one of my facial cleansers. These cleansers basically just moved the Desitin from one part of my face to another. This is some strong stuff! I was getting desperate so I went for my hand soap (sorry, face skin). It didn't work! So I'm in the bathroom panicking because I have a bus to catch to work but my face was white. It was white. I looked offensive. I grabbed Dove because of that one commercial about how it was the best for removing residue. They used other soaps and Dove on some glass then demonstrated how squeaky clean the Dove glass one was after rinsing them. I would link to the commercial but they lied so I'm not gonna do that. I grabbed Dove, slathered my face in it, washed it off, and my. face. was. still. white. That stupid commercial LIED TO ME AND ALL OF AMERICA.
Article continues below advertisement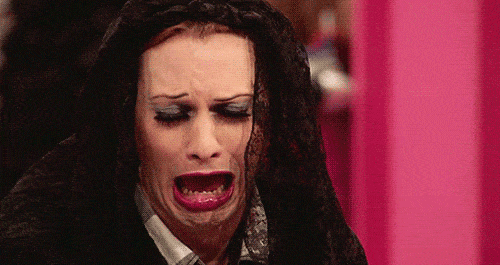 And this is where we get to my accidental life safer.
Article continues below advertisement
At this point I'm contemplating calling out of work because I'm dramatic. But I also have a lot of hope for my future so I was like "there is something in this house that's going to wash my face." This was the year that Sephora gave out Fresh's Soy Cleanser as a birthday gift, so I grabbed that small tube of hope and OH MY GOD. This thing practically melted off the Desitin. To be honest, I had no hope in it because it doesn't even bubble up when you wash your face with it but it was actually amazing. I used Desitin and that small tube of the soy cleanser until I ran out of the soy face cleanser. This soy cleanser isn't harsh so that was another one of the reasons why I was surprised with it. Also! Desitin leaves your skin feeling VERY soft and smooth.
So if you're looking to get rid of your acne grab some Desitin but do not do it without some of Fresh's Soy Cleanser. Please. I warn you.