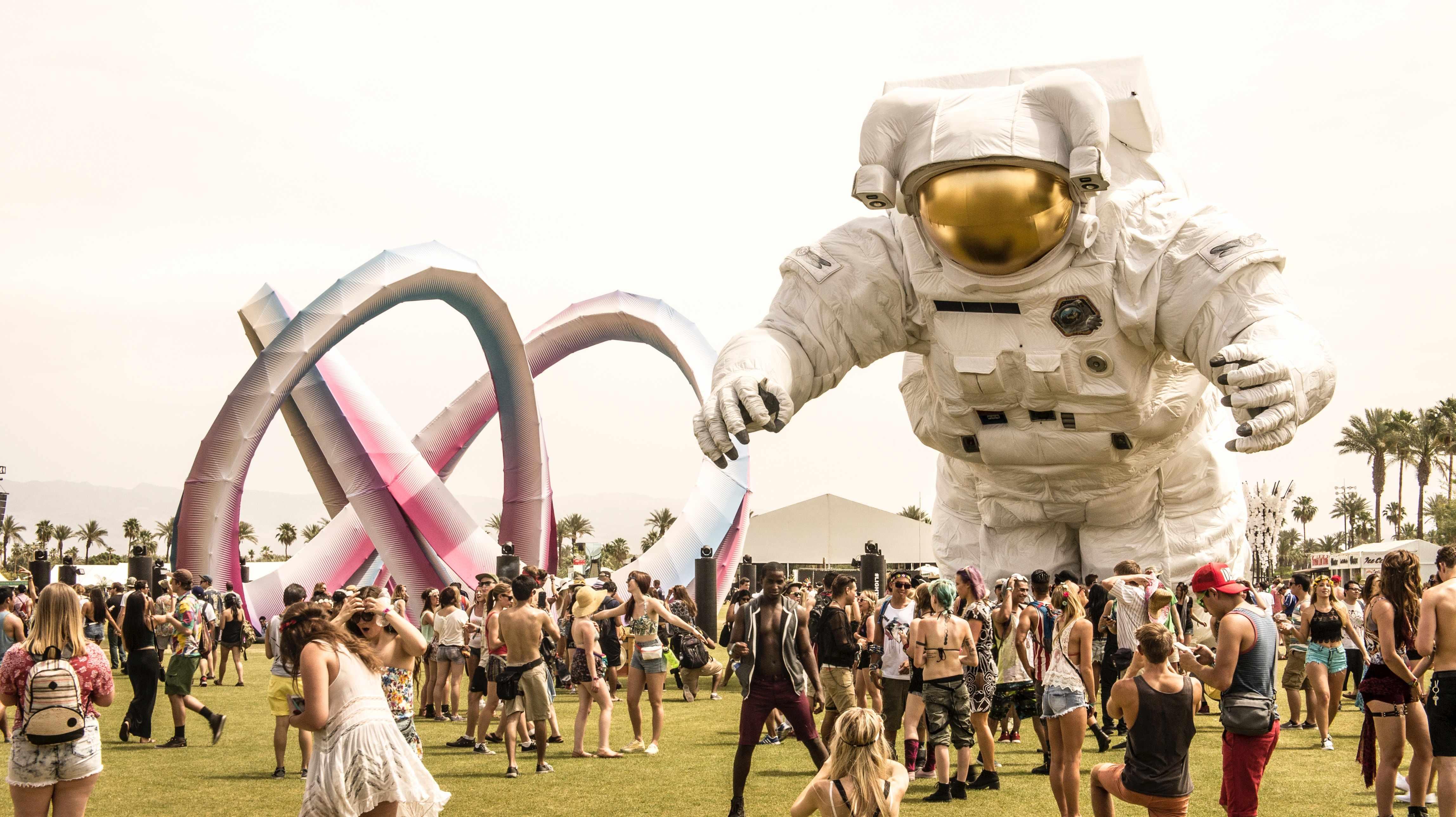 Coachella Valley Music and Arts Fest: A Brief History
By Jamie Rollo

Apr. 12 2019, Published 9:20 p.m. ET
Coachella 2019 kicked off this weekend with headliners Childish Gambino, Tame Impala, and Ariana Grande. But how exactly did a small music and arts festival in Coachella Valley turn into this huge, star studded spectacle people would give their left arm to get into? Let's find out!
Goldenvoices, a small concert promotions company, was run by Paul Tollett. In 1993, Tollett had booked Pearl Jam to perform at the Empire Polo Club, the current stomping grounds of the festival. It was then he realized that the venue would be capable and ideal to have a music festival. Around 1997, Tollett's company was struggling to book artists due to fierce competition of big name promotion companies. He decided he should start a music festival with trendy, but not chart topping, acts. Tollett figured it was bound to attract multiple different fanbases. And he thought the Empire Polo Club would be the perfect place to do so.
At the 1997 Glastonbury Festival, Tollett began handing out Empire Polo Club pamphlets, which showcased the sunny valley, to people at the famously muddy festival. They planned to have the first Coachella Valley Music and Arts Festival in 1998, however due to budget constraints, had to postpone to 1999.
The Inaugural Coachella Valley Music and Arts Festival was set to be held October 9 and 10 in 1999. However, ticket sales came a week after negative news of Woodstock '99 surfaced, leaving Tollett wary of attendance. There were reports of violence, heat exhaustion, arson, lotting, rapes, and overall mayhem.
Article continues below advertisement
The festival heavily advertised their free water drinking fountains, sufficient amount of restrooms, and misting tents to better separate themselves from the mess that was Woodstock '69. But still, Tollett saw the venture as financially risky. They went ahead with headliners Beck, the Chemical Brothers, Tool, Morrissey, and Rage Against the Machine. Daily passes went for just $50 (pocket change compared 2019 passes), yet ticket sales fell just short of their set goal attendance, and Goldenvoices had to pay a lot in undertaking fees.
People enjoyed the festival, however, and began calling it the "anti-Woodstock" as it resembled a lot of aspects found at European festivals. They planned to continue the festival in 2000, however, southern California became overly saturated with music festivals. They hosted the second Coachella festival in April of 2001, however, it would only be a one day event due to lack of performers. Jane's Addiction headlined, and Tollett owed less money this time. Goldenvoices was bought out by a larger promotion company, but they left Tollett in charge of continuing the annual festival. The following year, the festival returned to its two day schedule.
The 2003 Coachella festival drew its largest crowd. Headliners Red Hot Chili Peppers, Beastie Boys, and the returning Iggy Pop and the Stooges. It was then that Coachella started gaining global recognition. This was the year the festival also began providing camping grounds for out of town festival goers. It was this festival that shaped Coachella for the future.
The following year was the festival's first sell-out. Radiohead, Kraftwerk, The Cure, Belle and Sebastian, The Flaming Lips, and reunited Pixies performed that famous weekend. Coachella continued to have great success in the following years, so in 2012, it expanded to two separately-ticketed weekends with identical lineups.