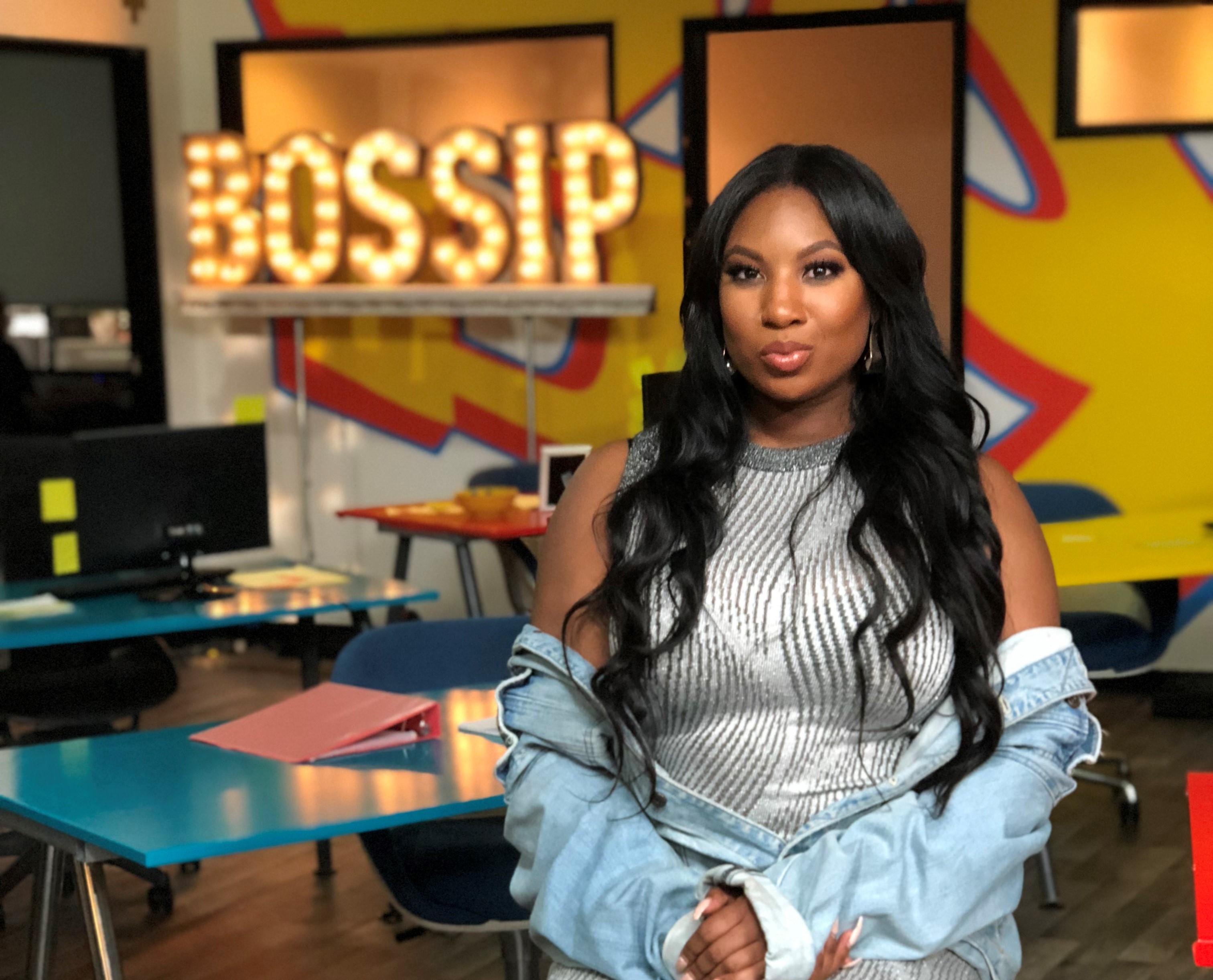 How Alana Gatling Went From Philly Stages to Bossip's Coveted Couch
By Kaylin Young

Feb. 7 2019, Updated 6:41 p.m. ET
Everyone has an opinion, but Alana Gatling gets paid for hers. The breakout star of Bossip chatted with Bombshell about her journey from high school stages to the coveted couch on season two of WE tv's hit show. She dished on everything from how immaturity kept her stagnant for years to her love of all things #BlackGirlMagic happening in Hollywood today. But don't get it twisted – la la land is not taking any of the grit and confidence out of this Philly girl!
Bombshell: Growing up in Philadelphia, what are some things you are proud to say the City of Brotherly Love taught you?
Alana Gatling: Confidence! You have to be really confident growing up in Philly because we're relentless. Going to school, no matter what neighborhood you were from – you could have grown up on the best block or worst block – but everyone comes with a certain level of confidence. Whenever I go around the country and tell people I'm from Philly, they say "Oh, I get it now." We have a certain attitude that some people misconstrue, but we just have a strong skin and I'm proud to have that swag and spice to me and I know that comes from being a Philadelphian.
Bombshell: What was your ah-ha moment that entertainment was your passion?
AG: My love for the stage started in the 8th grade when I was asked to do a small play at school. I don't even remember memorizing the lines, but I just did it. My mom never knew I was rehearsing, so when she came to see me, she was floored. I went to a really good Catholic high school and they had a very competitive theater department. They never had a Black girl lead in a show, but I became the first – and I was the first freshman to get a lead role in the fall play. It was a white play made for white characters, but I did it. And after that, I was in every play the school produced – with the exception of musicals because I'm not musically trained.
Article continues below advertisement
I realized it was fun and I was kinda good at it. At that time, I didn't even know what "good" was, but I knew that I could memorize lines and commit to characters. So I started taking classes at the Walnut Street Theater on the weekends. At the end of my classes, our teachers critiqued our performance and I was told that I should reconsider going into it or retake the course. When it came time to pick schools and my majors, I wasn't going to listen to that woman. I went into theater arts.
Bombshell: You acted in plays throughout high school, but Howard University is another level. It's the historically-black university that molded the likes of Taraji P. Henson, Chadwick Boseman, Phylicia Rashad, and Susan Kelechi Watson. You took their classes in the Fine Arts building and sat in their seats. How did that feel stepping into that place?
Article continues below advertisement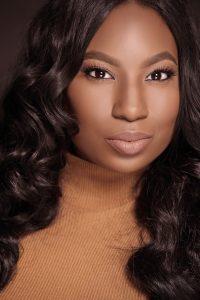 AG: At that time, it didn't register that I was worthy of receiving that same training and part of me didn't fully soak it in because that would have made me nervous. I would have thought "How can I measure up? How can I stand on these shoulders of such giants?" To truly think about the fact that Phylicia Rashad was judging a class in my department, I would have shit a brick. I didn't appreciate the sacredness of the department I was in until after I graduated. At the time, I didn't even want to tap into it.
Bombshell: How did Howard mold you into the performer you are today?
Article continues below advertisement
AG: I had a great experience at Howard, but I didn't have the best experience in the Fine Arts department. I didn't feel very welcomed due to how I looked or didn't look, and ways I was not willing to conform. Entering college, I was lean, tall, with a long weave pink lipstick. And there was an unspoken rule in the department that you have to dress a certain way or be Afro-centric or play the cello during lunch on the steps in order to perfect your craft. I received a lot of flak for wanting to be in TV and film instead of the stage, but I fell in love with acting on the stage. But there's also something about film. There's something about how I felt when I saw Malcolm X… there's something I felt about seeing Imitation of Life and I wanted to make others feel that way.
I was super involved in Howard Culture. I am Greek, I am an AKA. I went to every campus-thrown function, house party, Soul Food Thursday, and First Friday on the yard. I can look back at my experience and say that I experienced all I wanted and it's because I did things my way. I trusted my gut, I connected with as many people as I wanted. I made my moments and I'm grateful to Howard for that.
Bombshell: So fast forward to after Howard, you didn't jump straight into acting or entertainment. Can you tell us a little about your post-grad work experience outside of acting?
Article continues below advertisement
It was pretty rocky for a while because when I graduated, I still wanted to have fun and I thought that prosperity in career could spring from the same well as my prosperity at school. I was immature to think I could make a circle fit into a square. I did a lot of short films and industrial videos, which are basically tutorials for job training purposes. As an actor, you get super committed to the character, but you know you're not really acting because it's just for informational purposes. In 2012, I was in a web series called Quarter Century by a producer named Shayla Raquel. That was the first time that my love of acting sparked since graduating. I loved my character, I loved our rehearsals, we were on set in different places across DC. I thought, 'maybe I can make it work in DC.' And then it ended. and I was left with the "what now?"
I stayed in DC for a few more years and I really fell out of acting. If you're not training or practicing, you will fall out of it. Not because you don't love it but because you feel a sense of guilt like you're not doing what you need to to be the best. One of my mentors is my prophyte, Ashley Blaine Featherson kept saying during this time "I can't help you navigate the DC and New York market because I'm in LA and I've never pursued in New York." She was in LA and making it work and I was in DC not making it work. Even though I had heard that before, it didn't hit me until I met Marlon Wayans. I was working at a comedy club at the time and Marlon Wayans was performing, so after his show, I introduced myself and told him my story. I said, "I really want to do this, but I don't know what to do to get there."
Article continues below advertisement
He said, "The first thing you need to do is get out of DC. Nothing will happen for you here. Should you go to LA or NYC? I don't know, but you have to make a move."
And it felt like he was talking about more than just a physical move, it was like I had been punched in the gut. It was a mental move. I had to make a move from the same mundane job, I had to leave the same happy hours, the same brunches, the same spots. I got a full-time government job and I gave myself one year to prepare to leave. I saved one paycheck every month. A year to the day of my promise, I moved to New York.
-
Article continues below advertisement
And it felt like he was talking about more than just a physical move, it was like I had been punched in the gut. It was a mental move. I had to make a move from the same mundane job, I had to leave the same happy hours, the same brunches, the same spots. I got a full-time government job and I gave myself one year to prepare to leave. I saved one paycheck every month. A year to the day of my promise, I moved to New York.
Bombshell: You're in New York, you're doing your thing. And then, you get another opportunity. How did Bossip come into play?
AG: A former executive producer that I worked with before gave me a heads up about a show and said I should try and audition. I self-taped an audition video and sent it in. She messaged me back like, "this is phenomenal. I'm sending it to the network, but we're auditioning people from all over, so I can't make any promises." Later, she reached out and said she was getting positive feedback and someone might contact me soon for a chemistry test. I get a call saying they want to fly me out for a chemistry test. At first, I thought, "Hmm, okay what are the chances?" But when they said told me about the audition, I started getting excited. No one has ever flown me out for anything work-related.
Article continues below advertisement
I get to LA and I'm feeling a little nervous. When I got to the audition the next day, I realized how serious this was and how many people I was auditioning against – famous people, Insta-famous people, people with previous TV experience. So I'm feeling nervous because I don't have a huge social media following or previous TV exposure. It was an all-day audition process from 10 a.m. to 7 p.m. And by the time we finished, I was so proud of myself for just being in the room regardless of whether I got the role because that was the first time in a long time that I could really say as a performer, an actress, a personality, "Alana, I am so proud of you."
Bombshell: Wow – so you get to L.A., you kill it. And then what?
AG: I didn't hear back for a long time, so much so that I thought I didn't get cast. I went back to working on another project with MTV. Then, on Valentine's Day, I was out with my friends and got a call from a strange number. I answer, and I heard, "Hi, this is Joe. I just wanted to let you know we love you and we want you to be on the show." The people in Brooklyn probably thought I was getting proposed to because I couldn't believe what I was hearing. I lost my mind and I still can't believe it to this day. Out of all those people they auditioned, people who have millions of followers, former TV experience. It was me.
Article continues below advertisement
Bombshell: What's a day-in-the-life of Alana Gatling now that you're living your dream life in California?
Article continues below advertisement
AG: I always wake up early because people on the East Coast are already living life and trying to communicate with me, so I'm up at 6 a.m. checking group chats, emails. And then I go straight back to sleep. Then, around 10 a.m., I'll wake up fully, cook some breakfast, and get dressed to go to Burbank for a work meeting. At work meetings, we'll discuss what we're going to do for the show, and I'll go through wardrobe and determine my look for the week's episode. From there, I'll head to a café to jot my ideas down for the segment and decide what I'm going to say. Each week, we'll do a green screen segment, so I'll write my green screen script. Then, I'll head home, and I like to be social, so I'm going out. Events, happy hours, networking opportunities, classes, I'm there.
Tuesdays and Wednesdays are different. On Tuesdays, I have a special meeting for Bossip and then I come directly home, and I intensely go over the run of show beat by beat, story by story, block by block. I focus on the information because we're filming the next day. On Wednesday, I get up at 4 a.m., get out the door by 5 a.m., and I'm in hair and makeup by 6. Then we tape all day.
Bombshell: Earlier this week, the Emmy's was highlighted for awarding black female representation in Hollywood. Do you think the needle is turning in a way that finally appreciates black women for their contribution to TV and film?
Article continues below advertisement
AG: I didn't get to see the Emmys because I was at an acting class, but I don't think it's at a point when people are appreciating us. I think we're at the point where we just don't care. We are a force to be reckoned with and we're creating our own opportunities to excel and speak up. These women are deciding to write the best episodic content that the world has ever seen. I think they've always seen us and known our talent for a long time. Now, we're being so demanding with the fact that "if you don't want to do it, I'll do it myself." It's so empowering to turn on the TV and see so many black actors, writers, directors. I like the sense of power that Lena has, Issa has, Ava has. I'm here because these women are showing me that a higher level of creation and performance is possible. I look at Nafessa Williams on Black Lightning and on Burning Sands and she's a female black lead and a lesbian and she's challenging the norms of what we see on television. I see Ashley Blaine Featherson killing it on Dear White People and I'm amazed.
Article continues below advertisement
Bombshell: Alana, since you get paid for your opinion on Bossip, let's get your take on a few hot topics. What's up with Katt Williams saying Tiffany Haddish isn't a real comedian?
AG: I think it's unfortunate. He's made a lot of bad comments about black comics and he's a black comic. Even on our show, we drag people all the time in jest. But his comments were very serious and to say that about someone who has been perfecting her craft for so long wasn't right. He may not think her jokes are funny, but she is at such a high point in her career and that should be celebrated.
Bombshell: Favorite look from the Emmys last night?
AG: I just saw Angela Basset and I can't even. I CANNOT EVEN. She really has the body of a 25-year-old. Issa looked amazing too!
Bombshell: Besides Bossip, what fall TV show are you most excited about?
AG: Right now, I'm really into Ozark. That show is so good! And I'm ready for season 3 of Dear White People. And obviously Insecure.
Bombshell: Alana! Your story is amazing, and your come-up is so relatable to girls who want to pursue their dreams. Do you have any other advice for our Bombshells?
AG: No matter how many valleys and detours that life takes you through, that has nothing to do with your love for something. Realize that you have to mature and find the best way to pursue your craft. But do not stop. The moment you stop, you'll be tormented because you know you're not supposed to be sitting behind that desk. You know you're not supposed to be putting on that Ann Klein skirt every day.
I have been praying to God for so long that I just want to walk in my purpose. And I finally feel like I am – again – walking in my purpose and I wake up every day so happy. Walking in my purpose is when I'm in my acting classes, when I'm writing my green screen scripts, when I'm studying my run of show. It's doing something daily that puts you closer to your purpose. That's why this year is so special to me. It's bigger than being on national television. It's because I didn't give up hope and now I can walk in my purpose doing something I love.