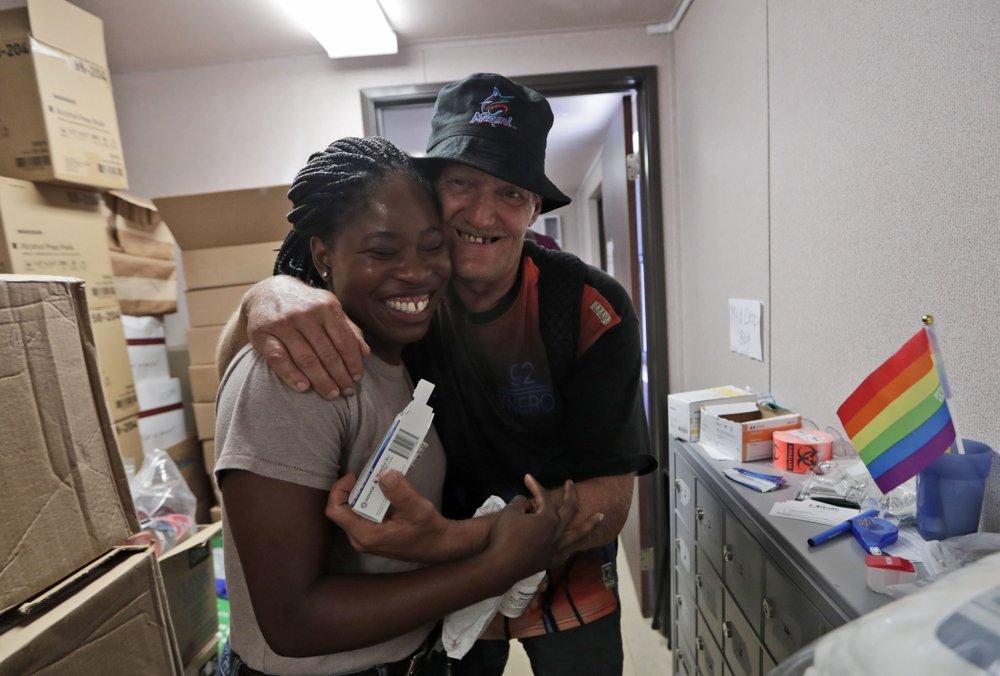 A Miami Program Helps Homeless Living with HIV
By Jamie Rollo

Oct. 28 2019, Published 3:20 p.m. ET
Of the HIV-positive population, homeless people are less likely to suppress the virus due to various factors. They either lose the medication or, because of its high price, it is stolen. A University of Miami sponsored program, the IDEA Exchange, now plans to help combat that and combat a recent HIV outbreak among the city's homeless by giving them designated medication lockers.
The Associated Press reports that Florida has the highest rate of HIV diagnoses in the U.S. Elisha Ekowo, a social worker with the program, said that their main goal is to suppress the virus. If those infected are consistent with medication, there is a lesser chance that they will spread the virus to someone else. The program, with a total of 13 participants, says their viral suppression rate is 100 percent. All of the prescriptions are paid for by Medicaid or a drug assistance program that helps low-income, HIV-positive patients.
Those who partake in the program have the option of picking up their mediation at a converted shipping container office or have a social worker drop off a few days supply of medication. Having less medication is easier to keep track of. Ekowo told AP that another benefit to come out of the program is that they're helping participants become self-reliant. One participant, Ivette Naida, said the program helped her because it gave her something to be responsible for. She also said that prior to working with the IDEA Exchange, she went a whole decade without taking any medication.
Another participant, Michael Ferraro, explained how helpful the program has been for him. He still uses his medication locker despite no longer being homeless. "It was unheard of," he told AP. "I was still running around getting high, but they made sure I got my meds." A former heroin addict, Ferraro went to rehab and now has permanent housing. He referred to the IDEA Exchange as his "angels," as they played a big role in his recovering.