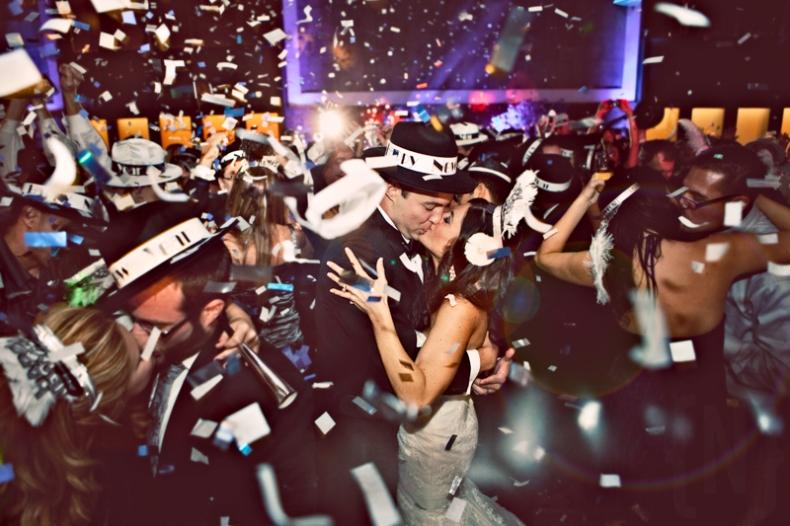 How the Holidays Affect Relationships
By Kaylin Young

Dec. 27 2017, Updated 9:57 p.m. ET
The holidays bring around thoughts of togetherness, which can often lead to rekindled old bonds and holding on to toxic relationships. It may sound strange, but certain relationship patterns are so common to the holiday season that researchers have studied how the heart behaves during this time.
December might be the love month, but January is breakup season. Feelings of love can be so strong over the holidays that they shield people from their real feelings of wanting to end toxic relationships. People will stick it out until after the New Year because they do not want to feel guilty or lonely.
Therapist and sexologist, Carlen Costa, PhD, spoke with Refinery29 about why people consider this timeline so important. "This time of year evokes such an emotional response in people that they sometimes want to hide from the negative things going on in their lives and focus on the happy stuff." I guess some people consider staying with toxic partners "positive."
On the contrary, some people consider this the perfect time to get rid of any sign of a love life. Christmas dinners with extended family brings about enough personal questions about relationships even when relatives don't arrive with a special guest. Walking into aunty's house with a new beau causes an even greater stir of questions.
The thought to uncomfortable questions makes people want to *snip snip* on their relationships before their even return home for the breaks. Some people will break up with bae to avoid responsibility of attending bae's holiday party and being introduced to the family. Now, while these scenarios may be familiar to a small population, there is another holiday experience that many share.
Did you get a text from your ex when you were drinking eggnog with the fam? Yea, same. If you got a seemingly out-of-the-blue message from your unheard-of ex, you're not alone. These ghosts of love life past are so common, researchers have given them a name: Marleying.
The nickname, which was coined by eHarmony, comes from A Christmas Carol. Marley was Scrooge's stingy business partner who returns as a ghost to haunt Scrooge throughout his story. A study found that 11 percent of singles have been surveyed and 8 percent of singles have contacted an ex themselves. Just saying: DON'T BE THAT PERSON.
Whether you are getting over an ex, with your love or happily single, avoid the confusion and stick with the love.