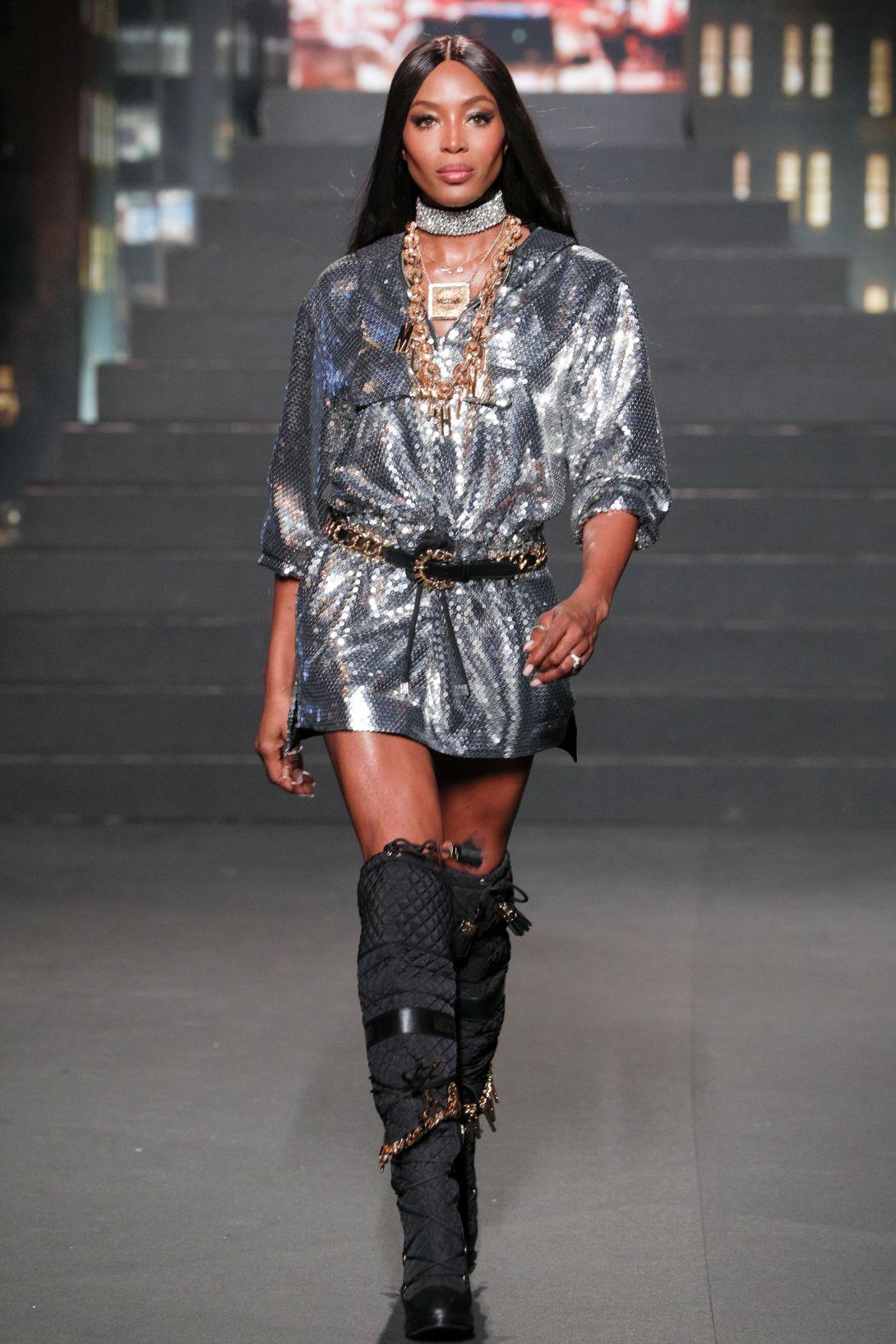 H&M Launch Moschino Collaboration
By Claire Concannon

Oct. 26 2018, Published 6:57 p.m. ET
The eagerly awaited H&M Moschino collaboration launched on Wednesday evening with a star studded catwalk in New York and it didn't disappoint. Moschino creative director Jeremy Scott wanted to give the collaboration his signature 'cartoon couture' feel and it most definitely resonated throughout the show. With top model Naomi Campbell and both Bella and Gigi Hadid walking the catwalk it made for an unforgettable night of fashion.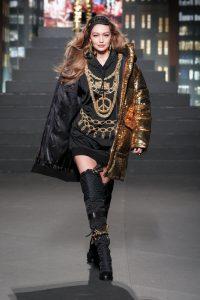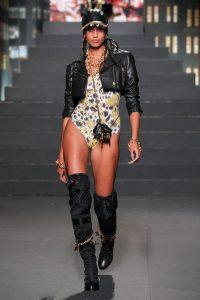 The collab includes everything from glitter and leopard print to leather dresses and denim two pieces, and although it's slightly eccentric there's no doubt the pieces will fly off the shelves. Pier 36 was transformed into the blinding streets of New York. According to Refinery29 the set of the fashion show didn't hold back with a street-scene staircase reminiscent of an old Broadway musical. There were jumbotrons, flickering, blinding lights, and a Diplo-spun afterparty to boot. In a press release Jeremy Scott stated "The MOSCHINO H&M collection is a gift to my fans, I wanted to give them the most MOSCHINO collection ever. I tried to include all the ingredients you would expect from one of my shows — cartoon couture mixed with a street wear vibe doused with hip hop worthy amounts of bling bling to create a totally MOSCHINO look." There's no doubt that he fulfilled this desire with the range.
Article continues below advertisement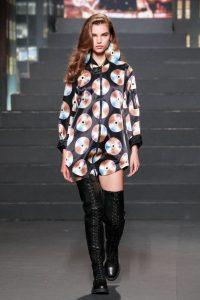 Article continues below advertisement
Speaking to Vogue about the collection Scott stated "I thought of it like ingredients for a feast, and I wanted to include all the ingredients to make sure it had all the essence of a Moschino collection. You get cartoon characters, you get gold, bold Moschino jewellery, you get sequins and shiny things, and a mix and juxtaposition of elements you don't normally find together. Expect the unexpected!" The range is also a chance for MOSCHINO fans to get their hands on some of the pieces without breaking the bank as the collection ranges from $25 to $300.
When Scott said he wanted to create something for everyone he really meant it as the collection also includes pieces for pets. According to Vogue it's the first time both H&M and MOSCHINO have released clothes for pets. The line includes padded dog jackets and hoodies along with decorated dog collars, so there really is something for everyone.
Article continues below advertisement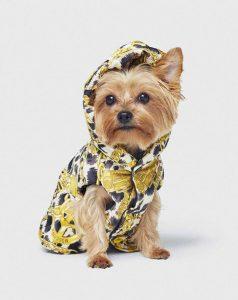 The new collection will officially launch November 8th.