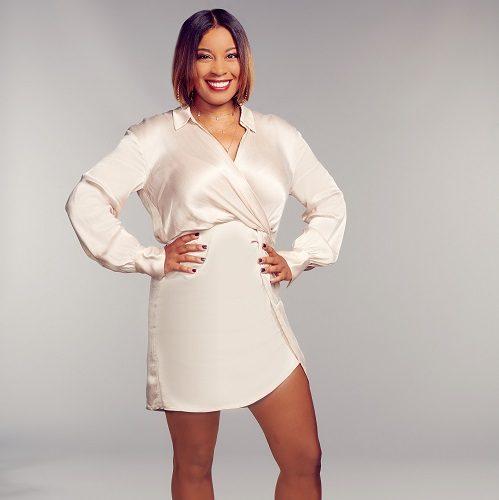 The SCOOP With The Hip-Hop Socialite…
By Mara

Dec. 4 2019, Updated 2:47 p.m. ET
The Hip–Hop Socialite recaps the hottest celebrity news and gossip of the last week, and drops a few exclusives…
Reagan Gomez-Preston Talks New Movie, Working With Ray J, And Julia Roberts As Harriet Tubman
During the mid-90s, the WB network's The Parent 'Hood series introduced the world to a teenage Reagan Gomez-Preston. The Detroit native played the oldest daughter of Robert Townsend's character on the show, and she has managed to seamlessly make the transition from child to adult star in the years since then.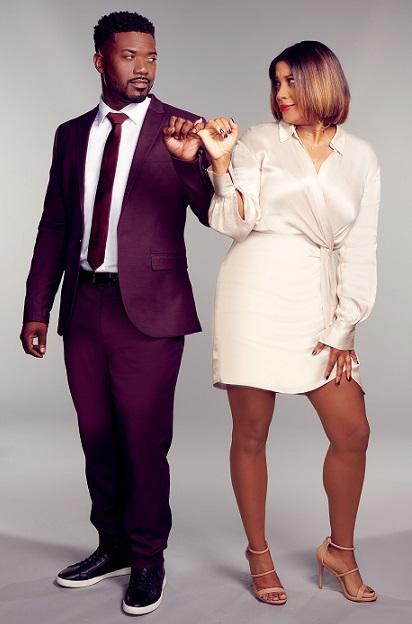 Reagan's latest project is a feel good film called Dear Santa, I Need A Date, and is her first foray into Christmas themed movies. Also starring Ray J, Anne-Marie Johnson, Reginae Carter, B. Simone and MAJOR, Dear Santa, I Need A Date premieres Sunday, December 9 on TV One. During my recent chat with Reagan, she and I discussed the film, her other projects (past and present), and the crazy news that an unnamed Hollywood executive wanted Julia Roberts to play Harriet Tubman.
Keep scrolling to get the "SCOOP"!!!
ON HER LATEST PROJECT, SANTA, I NEED A DATE:
Article continues below advertisement
I play Janelle Vaughn, who is a black woman entrepreneur. She's out there killing it; she's the owner of her own coffee shop in the middle of Atlanta, and she's a single woman out there doing what she does, and she comes from a very loving family. She has a brother who's very close in age Jason, who's played by Ray J, and at Thanksgiving dinner with their parents, their parents want grandchildren. While Janelle has been out in the world killing it as a business owner, and Jason is doing something very similar with his business, neither of them are worried about marriage or kids or any of that. So the two of them, Jason and Janelle, make a bet amongst themselves to follow in love and bring those people home by Christmas, and that is the premise of 'Dear Santa, I Need A Date'.
ON HOW SHE BECAME INVOLVED WITH THE FILM:
Article continues below advertisement
Terri J. Vaughn, who's the director of this film, reached out to me, and I love and adore her We go back decades – we both got our start on the WB, her on 'The Steve Harvey Show' and me on 'The Parent 'Hood'. We've known each other a very long time, and I just love her. I adore her, both as a person and obviously, as an actress and a director as well. When she reached out, I was totally down. And I've also worked with Swirl Films on a few other projects, I've worked with TV One before, and I also realized I've never done a Christmas movie. I never even thought about it. I've never done a Christmas movie, so when they approached me to do this, I was all in. I love Christmas movies, I love this time of year, the nostalgia that it brings about you being a kid, and if you're a parent – whether you're a parent or not, it's just about family and friends, and it just gives you a cozy feeling. So I was all in, and of course I loved the script, so I was all in.
I've known him for years – he and his sister Brandy. He's hilarious – he always has been, he still is. I think we have great chemistry working together; hopefully, that'll come across when you guys see the film, but he was great, and it was great to work with him.
ON HER WORK IN THE YEARS SINCE TRANSITIONING FROM CHILD STAR TO ADULTHOOD:
Article continues below advertisement
Yeah, I've been doing a lot of voice over work, and actually after The Parent 'Hood was probably my busiest as far as films that were in theaters. I did a lot of films in the early 2000s, and I did TV shows. Even since then, I was on two seasons of Love that Girl on TV One, and like you said, I've been doing a lot of voice over work. Definitely over the last 8 years, I have transitioned to writing and directing, which is another reason why I was so excited to do this film knowing Terri's directing. I've directed also, I've produced original content, and my last project, Surviving, with Cynthia McWilliams, we were nominated for a Gotham award in 2016 for 'best original show/short form', so I'm in the directing world as well. I'm really excited about that.
ON HER UPCOMING PROJECTS:
I have a few things in the works that I can't speak on right now, but let me just say I really think now is the time for writers and directors of color, and especially for black women writers and directors, having worked with Terri on this film, and I adore her, so I'm hoping to have a few things that I can talk about hopefully at the beginning of the year. I'm definitely following her right along that path.
ON THE NEWS THAT A HOLLYWOOD EXECUTIVE WANTED JULIA ROBERTS TO PLAY HARRIET TUBMAN:
Article continues below advertisement
I saw that, I saw that, and I said, 'Wait a minute, this has to be a lie.' But then, when I think about that time, I'm not surprised, but it just seems so outlandish, that you almost don't believe it. But listen, a lot of these producers and executives, they are not the smartest, they are not the brightest, so I can't even say that someone wouldn't have said something like that. I think it's hilarious, and that tells you what kind of world we're working in. Now I could see, which happens a lot, them trying to take Harriet's story, maybe not her specific story, but a story about a woman who is running from maybe not enslavement, but horrible circumstances back in the day and making it for Julia Roberts, but to make Julia Roberts Harriet Tubman is just ridiculous.
Don't miss Dear Santa, I Need A Date on Sunday, December 8 at 7 pm on TV One. Be sure to keep up with all of Reagan's endeavors by following her on social media @ReaganGomez.
E.W. Brooks Versus Damon Dash…The Battle Over Mafietta!!
Article continues below advertisement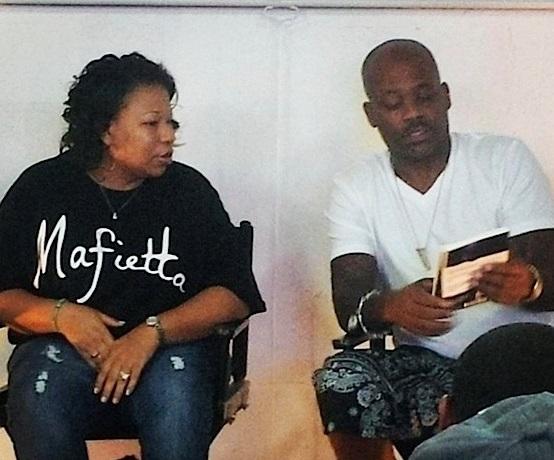 The legal battle over the short film Mafietta drags on.
The lawsuit was filed by author E.W. Brooks against Damon Dash, who directed the film that is based on a book of the same name penned by Brooks. Starring rapper Murda Mook and Deelishis of Flavor of Love fame, Mafietta was released four years ago, but the business relationship between Brooks and Dash soured after the Roc-a-Fella Records co-founder allegedly refused to sign a contract after a year and a half of back-and-forth. Dash is also accused of trying to push Brooks out of her own project by doing what he wants with Mafietta without consulting with her. The film at one time was available for viewing on DameDashStudios.com, and Dash allegedly didn't get Brooks' permission to put the film on the site.
Article continues below advertisement
Recently, TMZ reported that Dash is broke after he was unable to pay $2,400 stemming from the Mafietta lawsuit. Here's the 'SCOOP' on why Dash owed that money according to an insider:
"So, Damon was sanctioned just over $2400 for the cost of his deposition in [E.W.'s] case because he said he couldn't afford to attend it in Boston (after [requesting] to not have to appear in NY because of his outstanding warrants). At the last minute, Damon said he couldn't afford to fly to Boston, so [E.W.'s] lawyer flew to California to depose him. Once [E.W.'s] attorney found that Damon actually had the means, he appealed to the courts and Damon was sanctioned for the cost of the deposition and ordered to pay the money in 10 days.
He flaked and instead offered this motion claiming to be BROKE because his fiancée is pregnant and all of his Lee Daniels money is being garnished.
It should be noted, however, that Damon disputed claims that he's broke via social media. On his Instagram page, Damon says, TMZ has "been saying the same sh-t for 12 years" while mentioning some of his current endeavors, including his streaming service.
SMH, from pouring champagne on video girls on a yacht in the "Big Pimpin'" video, to defending yourself against rumors that you're broke…how the mighty have fallen!!!
To keep up with Mara the Hip-Hop Socialite, be sure to follow her on Twitter @hiphopsocialite and Instagram @thehiphopsocialite.