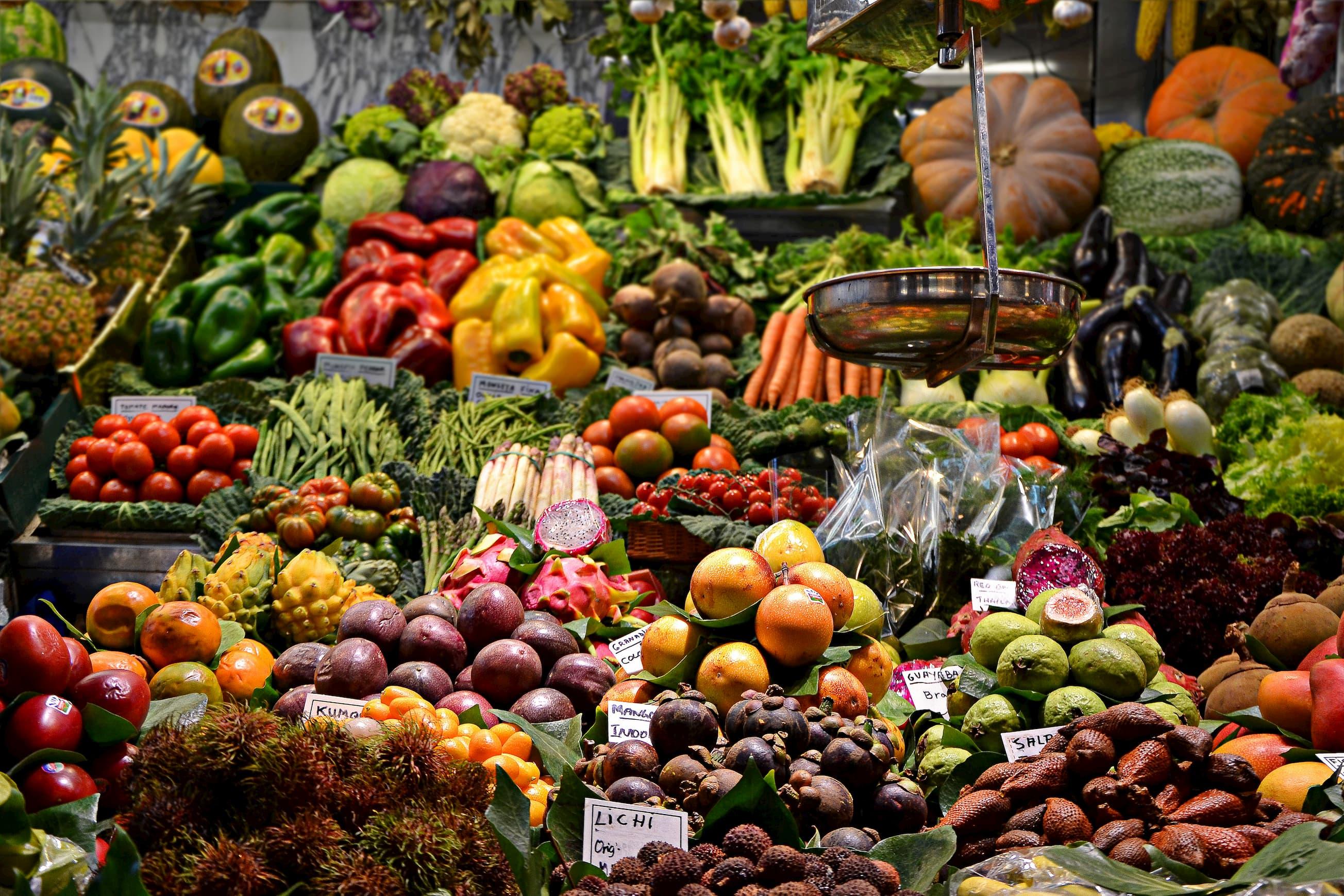 Healthier Foods Found to be Better for the Planet
By Jamie Rollo

Oct. 29 2019, Published 5:11 p.m. ET
If you needed an excuse to eat healthier, new research shows that healthier foods have a lower impact on the environment than unhealthier options. NPR reports that a study conducted by the University of Minnesota looked into 15 different food groups to analyze their risk of disease and effects on the environment. The study found that for the most part, foods that have a lower risk of disease actually have a lower impact on the planet.
The analysis, published in the Proceedings of the National Academy of Sciences, looked into foods such as nuts, fruits, vegetables, red meat, eggs, fish, dairy, olive oil, sugary beverages, and legumes. Ecologist David Tilman lead the study where he and his co-authors ranked the foods relative to their risk of diseases and impact on the planet, such as water usage, greenhouse gas emissions, land use, gas emissions, and water and soil pollution.
Relatively, healthier food options like nuts, fruits, and vegetables had a far less harmful environmental impact than foods like red meat and dairy. Nuts, for example, require a lot of water. Tilman told NPR, "If water is going to be used to irrigate crops, it would seem better for it to be used to grow healthier crops." Just one serving of nuts has far more negative environmental effects than a serving of vegetables.
Article continues below advertisement
When it comes to unprocessed and processed red meat, Tilman explains that both are equally bad for the environment and one's health. It was reported that a serving of processed red meat has around 40 times the negative impact on the environment than a serving of vegetables. It also was noted that eating an extra serving of red meat daily raises the risk of mortality by 40 percent. "That doesn't mean you're going to die with a 40 percent chance in a given year," Tilman clarified. "It just means whatever your chance was of dying that year for your age, [the relative risk is] about 40 percent larger."
The study found, however, that not all unhealthy foods were bad for the environment and vice-versa. For example, sodas and other sugary beverages are known to increase the risk of Type 2 diabetes, heart diseases, and strokes. The research found that sugary drinks have the same environmental impact as growing vegetables. Meanwhile, fish, which has been proven to lower health risks, is not that great for the planet due to the fishing industry. Tilman explained that it all depends upon the methods in which the fish are caught or grown.
Article continues below advertisement
"Fish such as tuna and salmon caught on lines or with seine nets near the surface, and aquaculture fish such as salmon, steelhead, catfish and tilapia grown in ponds, lochs, fjords and ocean cages have moderate greenhouse gas emissions per serving that are about six times those of the typical plant-based food," said Tilman.
In order to fully understand the health impact of each food, researchers looked to different analyses of diet effects overtime. Mainly honing in on Western nations, they looked to see how an extra serving of a food affected their risk of colorectal cancer, stroke, diabetes, coronary heart disease, and overall mortality. Despite recent controversy surrounding the healthiness of red meat, researchers are still saying to cut back. "If you want to care about the environment and your own health, eating less red and processed meat is key," Jessica Fanzo, a professor of global food and agriculture policy at Johns Hopkins University, told NPR. When substituting for fish, however, she said, "think a little bit more about how those are sourced and how they're raised."