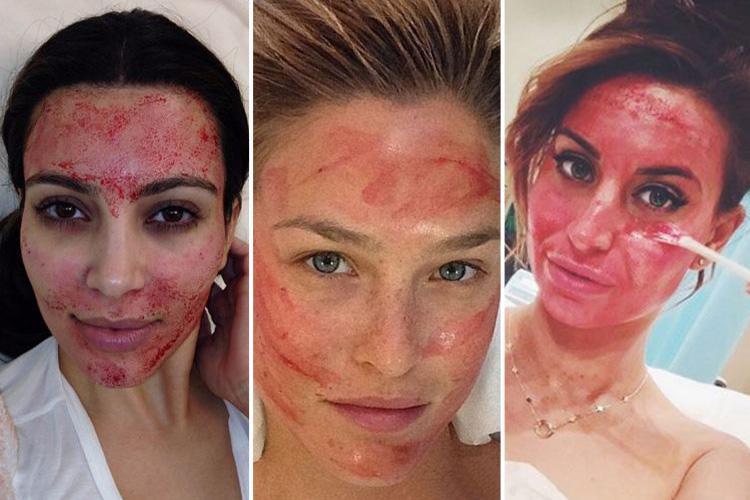 Health Officials Urge "Vampire Facial" Clients to Get HIV Tests
By Jamie Rollo

Sep. 15 2018, Updated 8:08 p.m. ET
Clients of the VIP Spa were urged by the New Mexico Department of Health to get tested for blood-borne infections if they received a "vampire facial", also known as a "blood facial", at the establishment due to uncleanly practices.
In a statement put out by the NMDOH, an inspection was conducted by the organization along with the New Mexico Regulation and Licensing department after a client developed a blood-borne infection from the spa. They did not specify the infection, however, they are suggesting previous clients to visit the Midtown Public Health office for HIV, hepatitis B and hepatitis C testing. They also will be offering counseling services for those affected.
"Vampire facials" made their claim to fame when celebrities such as Kim Kardashian posted their bloody-face selfies on Instagram. Now, women everywhere are raving about the supposed collagen boosting procedure.
Article continues below advertisement
Article continues below advertisement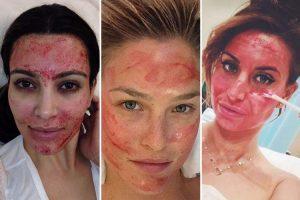 However, there are also no studies done to show that the procedure is harmful. In an interview with Popular Science, cosmetic dermatologist Patricia Farris stated "I just think that it's a procedure you don't know all that much about. I think we need good studies to see if this is an appropriate use for this material."
For now, specialists aren't recommending to avoid getting the vampire facial if you so oddly wish to do so, but rather inspect and investigate the spa's and surgeons you're inquiring with to avoid health malpractices.
"They need to make sure that the places are actually vampire certified," Dr. Michael Dobryansky, a plastic surgeon, told CNN, "there is specific training and there is specific maintenance of certification that that organization requires of its providers in order to be able to both perform the procedures and continually offer them to patients."
KOAT Action News reported that the owner of the spa did not have a licensed professional to draw blood. They also reported that the main concern involved storage, handling, and disposal of needles. VIP Spa has been closed by the NMDOH indefinitely.