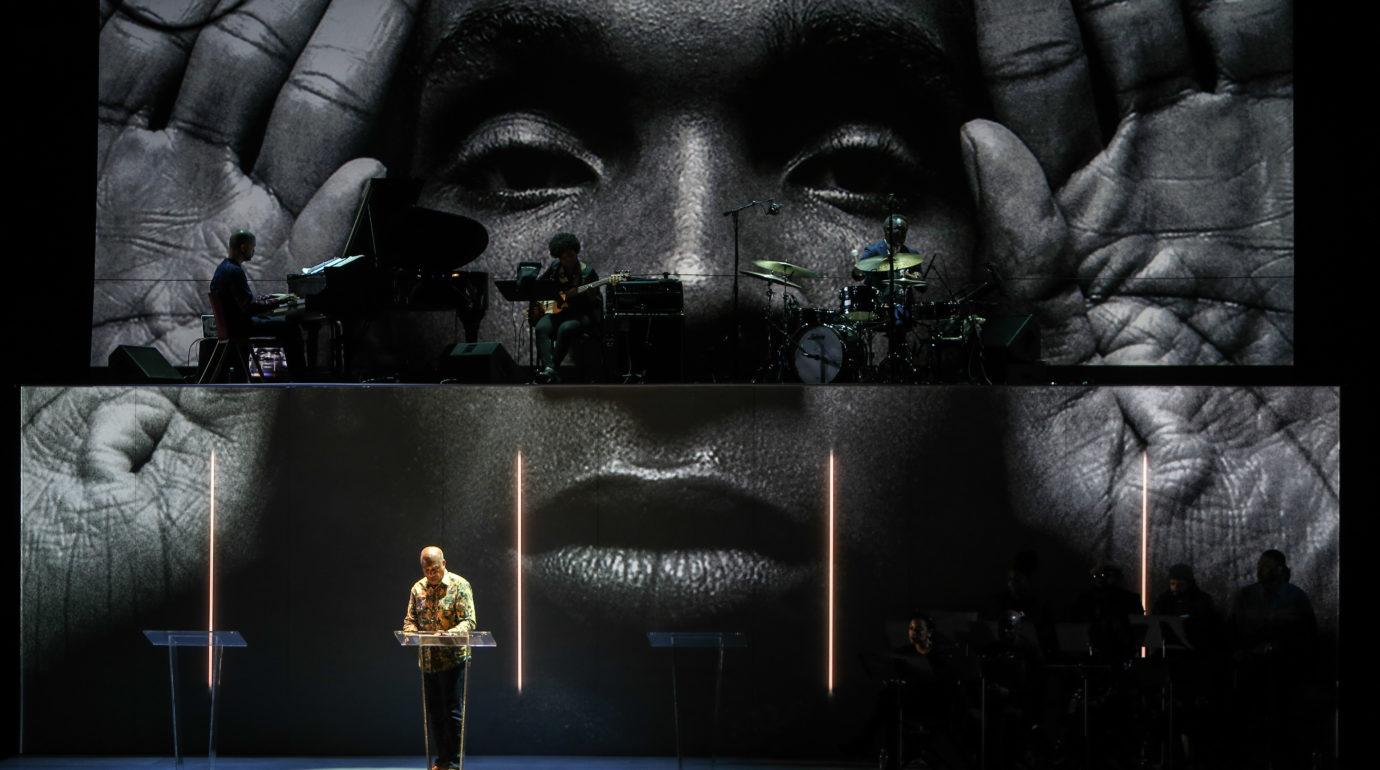 HBO Announces new 'Between the World and Me' Special
By Jamie Rollo

Aug. 14 2020, Updated 4:35 p.m. ET
On Thursday, HBO announced it will be creating an adaptation of Ta-Nehisi Coates's 2015 nonfiction novel, Between the World and Me. The book is a written letter to Coates's teenage son and discusses the realities of being Black in the United States. The special will be largely based off of the 2018 Apollo Theater adaptation of the novel.
"As people across our country continue to speak out about violent, systemic racism and the urgent need for tangible change, Ta-Nehisi's words resonate as strongly today as they did five years ago," said Apollo Theater executive producer Kamilah Forbes. "I'm excited to collaborate again with both Ta-Nehisi and HBO on this important special event, ensuring that powerful voices in this work, and cry for justice from the Black community, continues to reach a broader audience."
Forbes will be serving as executive producer for the HBO special as well. According to Vulture, the special will include "documentary footage from the actors' home life, archival footage, and animation." The stellar cast includes Academy-Award nominee Angela Bassett, Black Lives Matter founder Alicia Garza, Emmy-winner Joe Morton, Tony-award winner Phylicia Rashad, Tariq Trotter of The Roots, Emmy and Tony-winner Courtney B. Vance, Pauletta Washington, Susan Kelechi Watson, and Oprah Winfrey. We can expect even more actors to be involved in the HBO special, given the aforementioned list was the first round of casting.