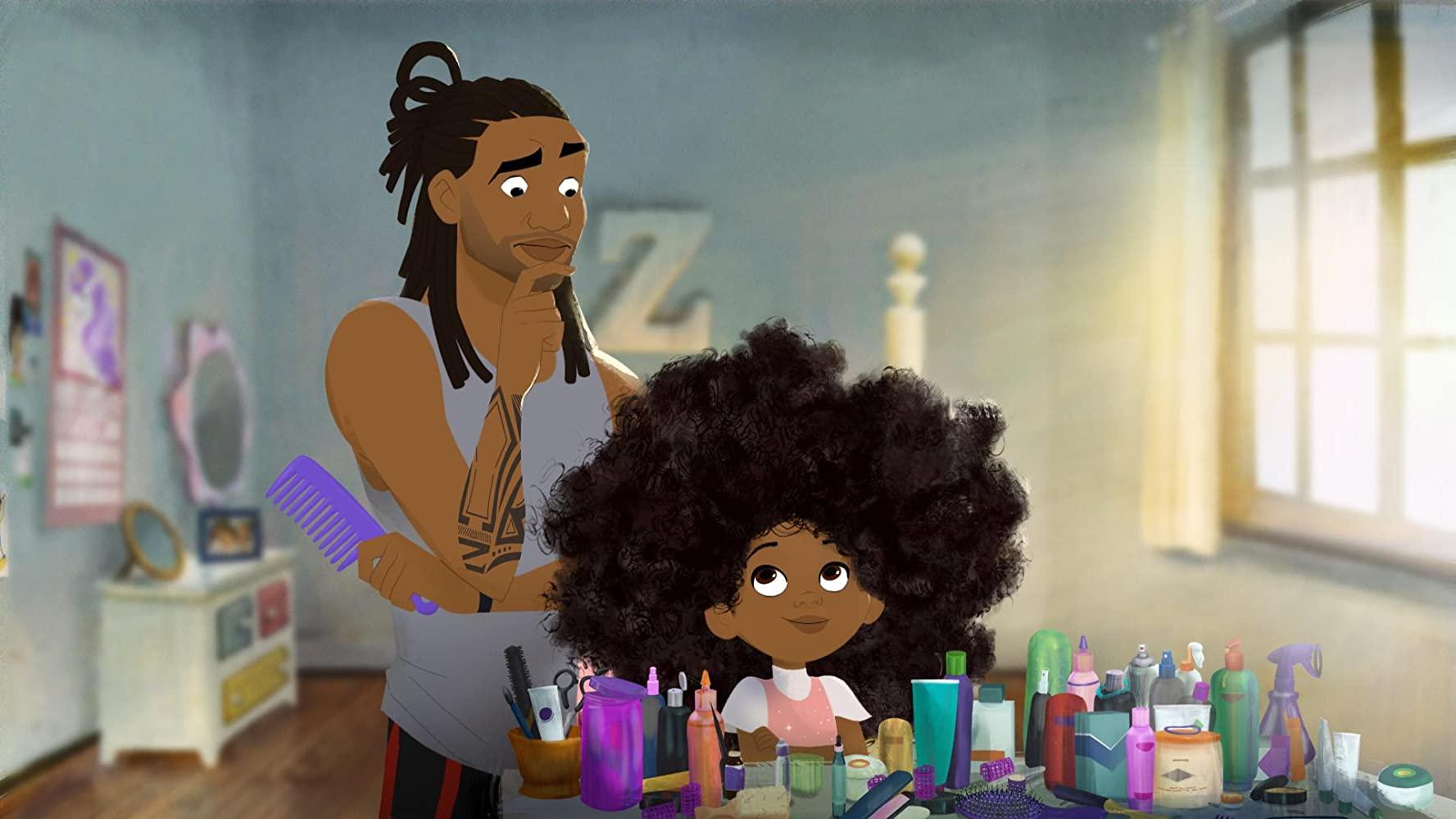 'Hair Love' is Getting an HBO Max Series
By Jamie Rollo

Jul. 9 2020, Updated 4:55 p.m. ET
HBO Max has ordered a 12-episode series based on the Oscar-winning short film Hair Love. The new series, Young Love, will be run by Carl Jones who is credited with The Boondocks and Black Dynamite. The series will focus on the dynamics of a young, Black millennial family featuring the characters from the beloved short film.
Working alongside Carl Jones is writers Cherry Jones and Dayna Lynne North, who works on HBO's hit series Insecure. North will also serve as executive producer along with Blue Key Entertainment's Monica A. Young and Lion Forge Animation's David Steward II and Carl Reed.
The original short film Hair Love made waves at the 2020 Academy Awards. The short follows the story of Zuri as her father learns how to properly do her hair. The series Young Love will feature the original characters Zuri, her father Stephen, her mother Angela and Rocky, her pet cat. The story follows them as the millennial family tackles their careers, marriage and family, social issues, and generational dynamics.
"I am beyond excited to continue telling the story of Stephen, Angela and Zuri and further explore the dynamics of a young Black millennial family we established in our short film Hair Love as an animated series," Cherry Jones said in a statement. "Couldn't ask for better partners in Sony Pictures Animation and HBO Max in helping us get Young Love out into the world."
Sony Pictures Animation has seen astounding success recently with their Oscar-winning feature length animation Spider-Man: Into the Spider-Verse. Currently, they have upcoming titles including Connected and their first ever animated musical Vivo, which will feature songs by the great Lin-Manuel Miranda.