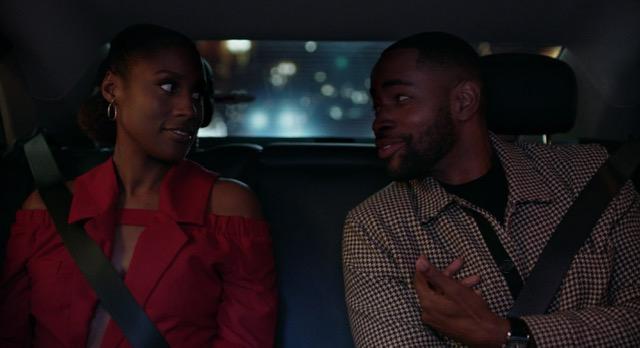 HBO's Latest Episode of 'Insecure'
By Krystle Coleman

Jun. 1 2020, Updated 9:41 p.m. ET
HBO's Insecure season four, episode eight, written by co-star Natasha Rothwell, was fulfilling, desirable and urges you to live your life to the fullest. Despite this season's play out of colorful growing pains among Issa and Molly, last night's episode was a refreshing and unselfish look at main characters Issa and Lawrence (Jay Ellis) with Los Angeles as their textured canvas.
The 45 minute episode, appropriately entitled "Low Key Happy," feels like a warm embrace and jolt of energy all wrapped in one. This episode spares no emotion when it comes to vulnerability, heart felt laughs and passion.
Both Issa and Lawrence display a ton of growth and attractive maturity when it comes to their decorated night on the town. Both characters are unmasked and every minute of this episode leaves much to desire.
Although the topics of discussion throughout this episode were uncomfortable to address and long awaiting, the play out could not have felt more sincere. From Issa's eager, yet clumsy leap into the restaurant to Lawrence's flirtatious sarcasm, nothing could have outshined these lovers' united sequence and bond.
"Low Key Happy" is anything but two ex lovers reuniting. This capsule episode is alluring and satisfying even with the undertones of uncertainty and awkward convo. Salute to co-actor and writer of last night's episode, Natasha Rothwell, for writing a compelling and humorous episode that etches out a picture of the beauty of a "friendship" within a relationship, and its limitless bounds and detours.
I believe Issa's new florid look on life and self possession will encourage a burst of confidence in women globally. "Low Key Happy" confirms two things: happiness is an inside job and discovering the "new you" can be a journey on its own.