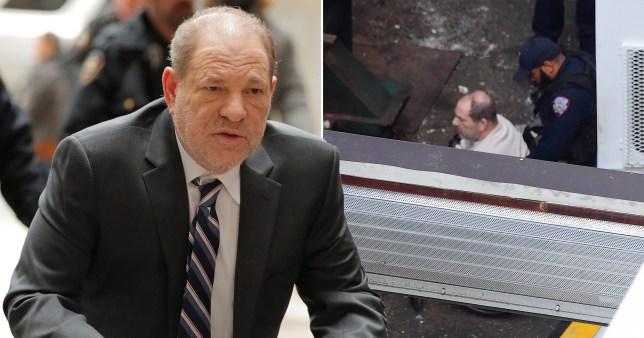 Harvey Weinstein Sentenced to 23 Years
By Elysia J

Mar. 16 2020, Updated 4:54 p.m. ET
Hollywood film producer Harvey Weinstein has been sentenced to 23 years in prison for rape and sexual assault.
A court found Weinstein guilty of first degree criminal sexual act and third degree rape last month. On Wednesday Judge James Burke sentenced him to 20 years for the sexual act charge and three years for the rape charge. The 67-year-old will serve the sentences consecutively meaning that he is set to be behind bars for 23 years.
Upon being released, Weinstein will also have to register as a sex offender.
Although the sentencing has taken place, this will not be the end of Weinstein's legal battles. His lawyers have stated their intention to appeal the sentencing. Defense Attorney Donna Rotunno made the following comments in a statement outside of the court house:
"That sentence that was just handed down by this court was obscene. That number was obnoxious. There are murderers who will get out of court faster than Harvey Weinstein will."
He also faces further sexual assault charges in the state of California. As of Thursday, extradition proceedings are already underway.
Weinstein Spoke in Court Prior To The Sentencing
He spoke without prepared notes for around 20 minutes. At one point one of his lawyers attempted unsuccessfully to get him to stop talking.
Throughout the remarks, Weinstein did not show any remorse or even seem to understand why what he did was wrong. In fact he started by claiming that he and the victims "have different truths." He then veered off into strange tangents. At one point he compared the situation to that of Dalton Trumbo and McCarthy era blacklist victims. Most of the statement is dedicated to bragging about how charitable and hardworking he is.
The sentence means justice for Miriam Haley and Jessica Man
Both women spoke at the sentencing hearing. Haley told the court, "I'm relieved he will now know he's not above the law. I'm relieved there are women out there who are safer because he's not out there."