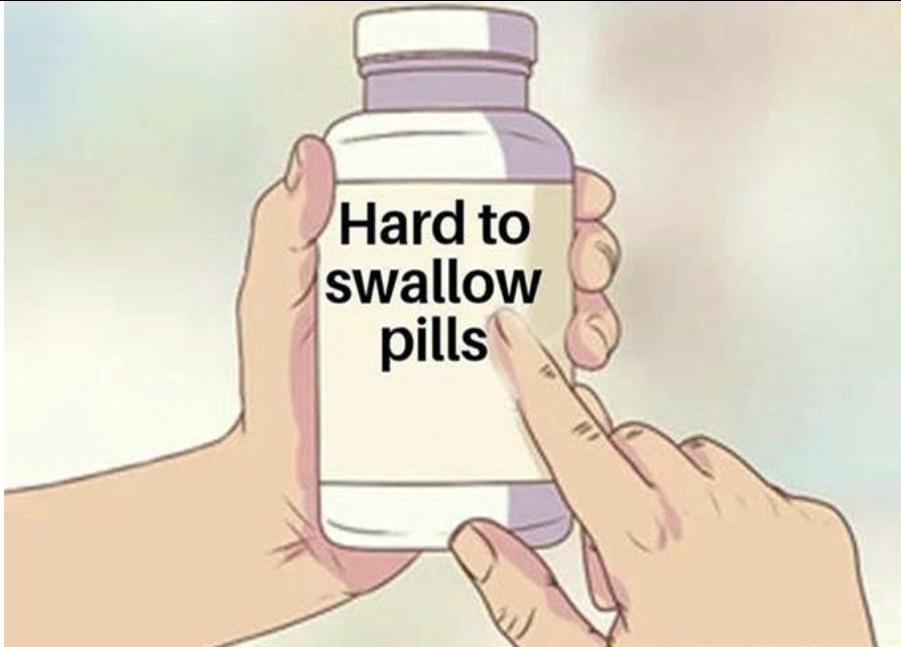 Hard Pill To Swallow: Some White People Are Less Racist Than Latinos
By Johana L

Jun. 21 2019, Updated 5:39 p.m. ET
When looking at society's bigger picture, you might be quick to retaliate with a claim like "But Latinos aren't more racist than white people. Do you know your own history?" Thankfully, some of you can read and will understand that that is not what I wrote.
As a Latina, I feel like it's my place to shed light on the hypocritical stereotypes that our culture consumes. We consume the same propaganda fed to us by white "leaders." While we understand that we were colonized, a lot of Latinos don't fully understand what that actually means.
It's not something to be proud of.
Many Latinos still consider their "Spanish" side a little too heavily. It's something they identify with, and on occasion, even defend. That same energy doesn't apply to the sides of ourselves that propaganda told us was "bad." While many Latinos exhibit pride in their culture, a lot of it is densely fused with "Spanish" pride when in reality, our culture is much more African than Latinos ever talk about.
The Americas consists of a whole land mass with various cultures that puppet the idea that the lighter you are, the more of the "good" side you have. While white people may have gotten the gears turning with that idea, many Latinos continue to put in the work to further perpetuate that idea.
This is where it gets depressing, and hard to accept.
There are whole white families out there who fully understand, and are fully committed to breaking that cycle of racism. Am I saying that they don't benefit from racism? No, I'm not saying that. What I'm saying is that they made the conscious decision to make sure their kids are anti-racist. Many Latinos don't even do that.
Let's look at the Americas…there are more Latinos than there are fully white people. That's part of what makes racism from Latinos worse. The major part of it comes from the fact that our families experience racism, but for some reason when looking at our Black communities, their perception comes in a form that feels as if they don't know what that discrimination feels like.
Article continues below advertisement
How have we, as a whole, have experienced racism ourselves yet many of our families don't make the conscious decision to be anti-racist?
-
How have we, as a whole, have experienced racism ourselves yet many of our families don't make the conscious decision to be anti-racist?
I started thinking about this in 2008 when I first went away to college and had more white classmates. I went away for school and I was up one night talking to some flatmates. Back then, we didn't talk about racism the way that we do now, but Obama was running for president so the topic came up. We were talking about how our parents were racist but it was one of the white girls in the group who said "I don't have that problem. My parents have always let me date anyone." I asked her, "they wouldn't be mad if you dated a Black man?" She said "No. They don't care."
Article continues below advertisement
To this day I have always kept that memory in mind because I had honestly never met someone light skinned, much less white, who wasn't racist. It was kind of mind blowing.
Years later I would meet my cousins' (let's call her Rosa) white boyfriend (let's call him John), and compare him to her father, my uncle, who was so happy she was dating a white guy. My uncle is the darkest person in my family, but let me tell you, if that man was born white, he would most certainly be a white supremacist. His racism was so deep that he proudly voiced his favoritism between Rosa, and her sister (let's call her Pearl). Pearl was his favorite out of his 3 kids because Pearl was white. He became proud of Rosa for dating a white guy and "advancing" the race. Within months of knowing this guy, my uncle gifted him a car. A whole car. It had to be the highest peak of self-hatred and racism that I had ever seen. And this was coming from a Latino. So comparing my uncle to John…..John held Rosa in higher esteem than my uncle held her, and that was his own daughter. It had to be said. John was less racist than my own Latino uncle.