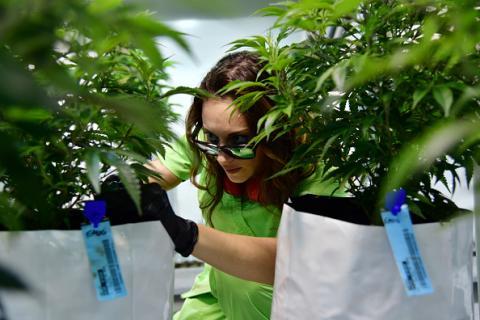 Growing Number Of Start Ups Emerge From Legal Cannabis
By Claire Concannon

Jan. 9 2019, Published 11:02 p.m. ET
Making Money with Mary (Jane)
Ever wonder about all the background, boring stuff that goes into the making of legal cannabis? Yeah me neither, not until I figured out that there's a lot of money to be made by start up companies who are involved in the many stages of production of legal cannabis. In 2017 alone, U.S consumers spent 8.5 billion on legal cannabis, a number which is set to reach 23.4 billion by 2022. With legalisation already in 31 States including Washington and Puerto Rico, the number of jobs within the industry continues to rise. Let's take a look at some of the factors that have caused a need for certain start up companies to arise.
Many social media sites stray from allowing advertising of cannabis onto their sites, however Instagram proves to be the most lenient. This has allowed cannabis PR firms to emerge including Grasslands in Denver and North 6th Agency in New York who create the marketing for legal cannabis. A major factor of allowing legal cannabis is making sure the levels of THC (the substance that produces a high) are monitored along with other factors such a pesticides and fungus. This has allowed different testing labs to launch in different states including Cascadia Labs in Oregon and Evio labs who now have nine different sites according to Inc.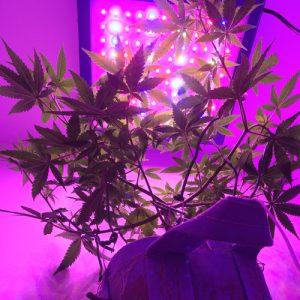 Article continues below advertisement
A fun fact to know about cannabis, female plants have higher levels of THC and CBD, and usually growers have to wait 6-8 weeks to determine the sex of the plant however Portland, Oregon-based Phylos Bioscience sells a DNA 'sex test', saving growers time and money on feeding male plants. Another issue that can arise for growers is the environment in which they decide to grow their plants. For example outdoor growers tend to have less consistent THC levels and are affected by more uncontrollable variables. This is why many of them use a greenhouse along with LED lighting to get the same effect as the sun. Companies have now emerged selling LED lights specifically for growing cannabis, these include Fluence Bioengineering and Illumitex.
Of course a worry with legal cannabis is having it around children, this is why each State that sells legal cannabis must have regulation child packaging. This opened the market for packaging companies to expand. The most popular company Kush made $20 million in the first half of 2018 alone, more than it's entire 2017 revenue. The company sells child-resistant glass jars, vape pens, and prerolled tubes, and a reusable child-resistant "exit bag" that dispensaries can brand according to Inc.
So basically the moral of the story here is if your looking to get into the business of legal cannabis now is your time. The industry has created thousands of jobs, some listed here and others not.