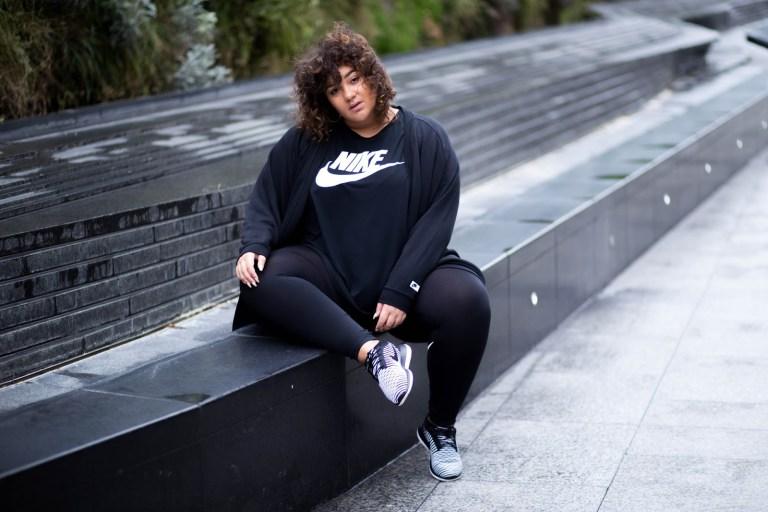 Grace Victory: The Internet's Big Sister
By Ebony Allison

Apr. 23 2017, Updated 11:31 p.m. ET
On March 3rd, Nike released their first plus size line featuring Grace Victory. The 26-year old is a lifestyle blogger from the UK who calls herself the "Internet's Big Sister." She promotes body positivity and female empowerment–two ideas that were lost on a hoard of haters against the Nike plus size campaign.
While most of the public saw the campaign as a progressive step forward, a small percentage complained that the whole ordeal was a contradiction. They argued that plus size women could not be healthy women, thus Nike should not be promoting bigger clothing. They did not seem to be aware that your size does not directly correlate with your health.
Victory promptly clapped back in a tweet:
Grace Victory also shared tweets that pointed out society's problems. Bigger women are shamed and told to exercise, but when a brand releases clothing to allow them to do so, people automatically revolt against that too.
Nike firmly stood by their actions in a press release. "Nike recognizes that women are stronger, bolder, and more outspoken than ever… In today's world, sport is no longer something that she does, it's who she is. The days where we have to add 'female' before 'athlete' are over. She is an athlete, period. And having helped fuel this cultural shift, we celebrate these athletes' diversity, from ethnicity to body shape."
Article continues below advertisement
Now, Victory is getting ready to release her new book No Filter on July 27. Her story will touch on loving your body and getting through personal battles like mental health. She has influenced many young girls just through her online presence, making her truly the Internet's Big Sister.