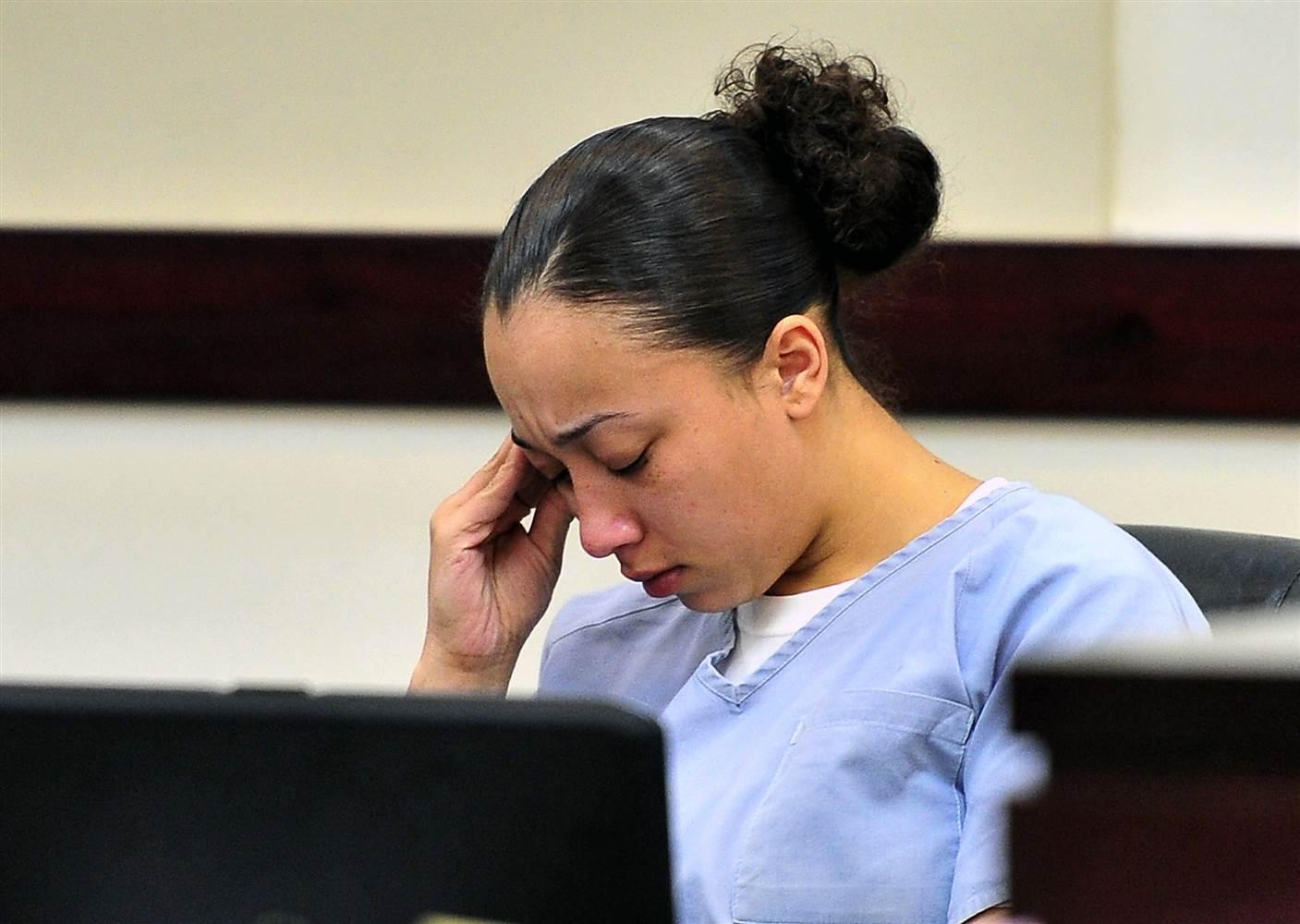 What Is Going On with Cyntoia Brown?
By Kaylin Young

Dec. 4 2017, Updated 7:42 p.m. ET
In the past two week, the case of a woman named Cyntoia Brown has been across all news cycles and went viral on social media. While the severity and injustice of her case merits this level of attention, Brown has already been in jail for over ten years. What caused the sudden out pour of concern and celebrity involvement?
Brown, 29, is serving a life sentence in prison for the murder of 43-year-old Johnny Allen, who attempted to rape her when she was 16. However, her experience with Allen was not Brown's first encounter with attempted sexual abuse or manipulation.
At the age of 16, Brown ran away from home and into many incidents of rape, assaults and drug use. Brown had a physically and sexually abusive pimp named "Kut-throat" who forced her into prostitution and threatened her at gunpoint if she refused to obey.
After weeks of being raped, drugged and abused, Brown was picked up by Allen and taken to his house on August 6, 2004. When she arrived at Allen's house, she found several guns and said that she was afraid that she would be shot, which led her to shoot and kill Allen. Brown was then arrested for Allen's murder.
In court the following day, Brown testified that after being solicited for sex by Allen, she resisted his advances until he appeared to reach under the bed. Brown said she thought he was "gonna get a gun or is gonna do something to me." She then said she took a gun out of her purse and shot Allan.
Regardless of Brown's recount, the prosecution argued that her motive for killing was not self-defense, but rather robbery, since Brown took Allan's wallet after she shot him. She was tried as an adult and convicted of first degree murder, first degree felony murder and aggravated robbery. The convictions carried concurrent life sentences and eight additional years.
Article continues below advertisement
Many people seemed unaware of the trial until singer Rihanna shared Brown's story on Instagram. Since then, social media has been enraged about her story and started the hashtag, #FreeCyntoiaBrown. Other A-list celebrities have spoken out about the injustice, including Kim Kardashian-West, T.I. and Snoop Dogg. Kardashian-West has gone so far as to enlist the help of her legal team to help fight Brown's prison sentencing.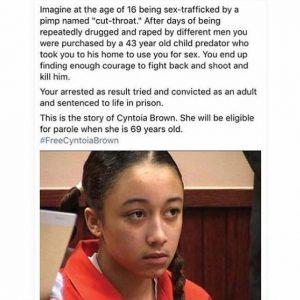 PBS created Me Facing Life: Cyntoia's Story, a 2011 documentary about the case, which sparked more concern in the state of Tennessee, where Brown was sentenced. However, the criticism then was nowhere near as massive as today.
Brown's story has inspired several petitions asking for a retrial in the case. Although Brown will be up for parole in 40 years – when she is 69 – her advocates and legal team are hoping for change to come much sooner so this situation of victims being victimized does not happen again.