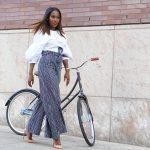 Global Girl In a Global World: Edwina Kulego
By Nicole

Jul. 12 2018, Published 12:55 p.m. ET
Talk about a woman with ambition! Professional fashion businesswoman, Edwina Kulego was born and raised in Sweden by Ghanaian parents. Her career began when she worked for Zara as a Sales Manager, but making the move to New York in 2007 at the age of 19 is what catapulted her professional and personal life.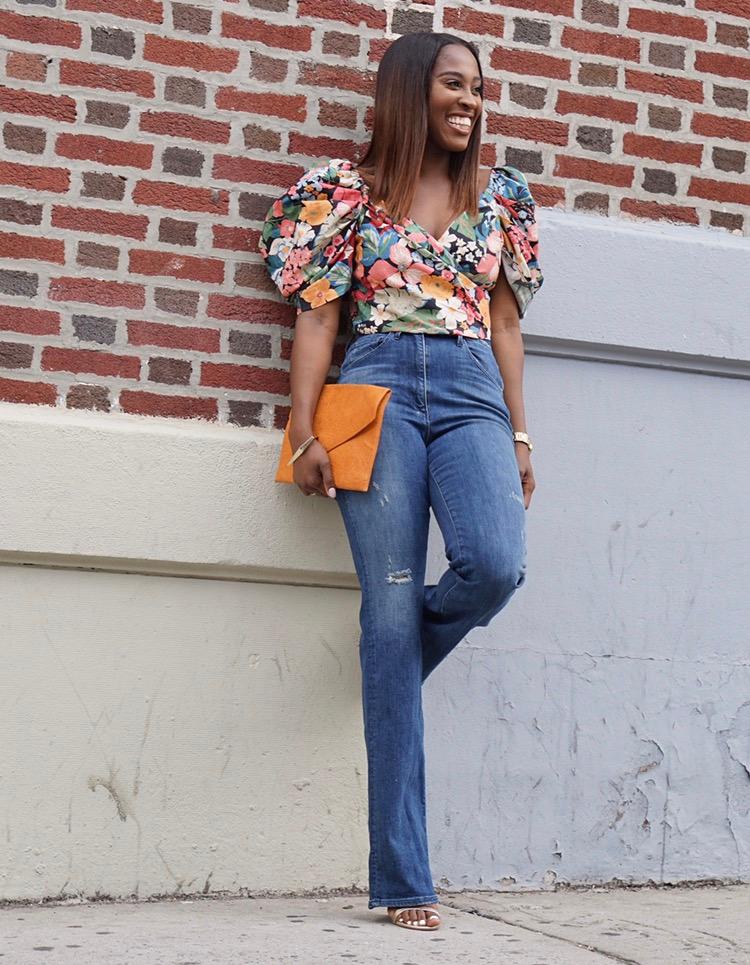 After interning at various highly acclaimed corporations—Essence Magazine, Tommy Hilfiger, and PROJECT Trade Show—and graduating with a Bachelors degree in International Business from Berkeley College she became the Executive Assistant to the President of PROJECT. She worked her way up the ranks, eventually becoming the Business Coordinator to the CEO.
Kulego currently manages International Business Development at UBM Fashion Group where she connects international brands with the US market. She also signed an exclusive deal to collaborate with Celfie Cosmetics, a brand that caters to women on-the-go like herself. The collection will launch in July 2017.
Article continues below advertisement
Just when we thought she couldn't be any more impressive we found out that she is fluent in Swedish, English, Ga, Twi, and proficient in Danish. To top it all off she is learning Japanese.
Read more to learn more about how Edwina started her career, overcame her fears, and aims to empower women in her day-to-day life:
What sparked your whole interest in the world of international fashion and business?
-I was born and raised in Sweden by parents from Ghana. Growing up I never really had a fixed sense of belonging. I knew I was born in Sweden and that was really my home, but I also knew that I was West African and that culture was really important to me, so I was already kind of international growing up. I traveled a lot with my mother. I went to an international school because my mom wanted me to be very diverse and she wanted me to focus on learning new languages from a young age, so I think it started there. Eventually, my first job out of high school was at Zara. That's kind of when I got started in retail. A lot of the women would try on clothes and it would completely change their mood! Someone would come in and not look so happy, and then I'd help them find something cute and then all of a sudden they left a happy shopper. I learned about the emotional connection of fashion and that's when I really began to love it! One of our directors in the store was like, "If you want to do fashion you should study it. Don't just work in retail all your life. Really go for it!" I thought, "Well, where can I study fashion?" ….. "I could go to London," and then I said, "No, I want to go to New York, that's where it's at." I was very influenced by American pop culture growing up in the 90s in Sweden. We watched Fresh Prince of Bel-Air, Saved By the Bell, and The Parkers. All of these shows that really opened me up to American culture. New York was already a destination that I wanted to explore. I applied for college at Berkeley, I got a scholarship, and I moved to New York at 19 by myself.
Article continues below advertisement
Omg! Moving to New York at 19, by yourself…
I will say this, I feel like a lot of times we are our biggest enemies, we hold ourselves back.
How did you put your fears to the side and go for it?
⁃ To be honest, I've always been the girl that sits in the front of the class. I've always been the one to go, "If I want to do it, go all out." So I feel like that drive has been in me. Obviously, my mother is a big part of it. She is a single mother and she is an entrepreneur, she worked really hard and I witnessed that growing up. I didn't really feel like I had an excuse to be slacking in school or to be slacking with my goals or what I wanted to do. I was already a big thinker, a big dreamer. Obviously New York is a big city at the age of 19 to get into, but I also felt like if anyone was going to do it, it was going to be me! I was definitely nervous being on that plane, taking that trip by myself, not really knowing what I was going to get into. I didn't know if I would like the school, didn't know if my English would be good enough. All of those things, they make you nervous, they make you scared, but it's also like a challenge, like a thrill. I always tried to not let things intimidate me enough not to be stagnant. Sweden is a very amazing country, one of the safest countries in the world still to this day. But, there's something about a place like Sweden that doesn't challenge people because it's comfortable. It's a comfortable place to live, it's safe. If I were to go home today and not do much, I would live a pretty good life. I think the difference between places like that and a place like New York, New York is like "survival of the fittest". If you're not doing anything, you are out in the streets! You know that it's very tough. I think I needed to be in an environment like that.
Article continues below advertisement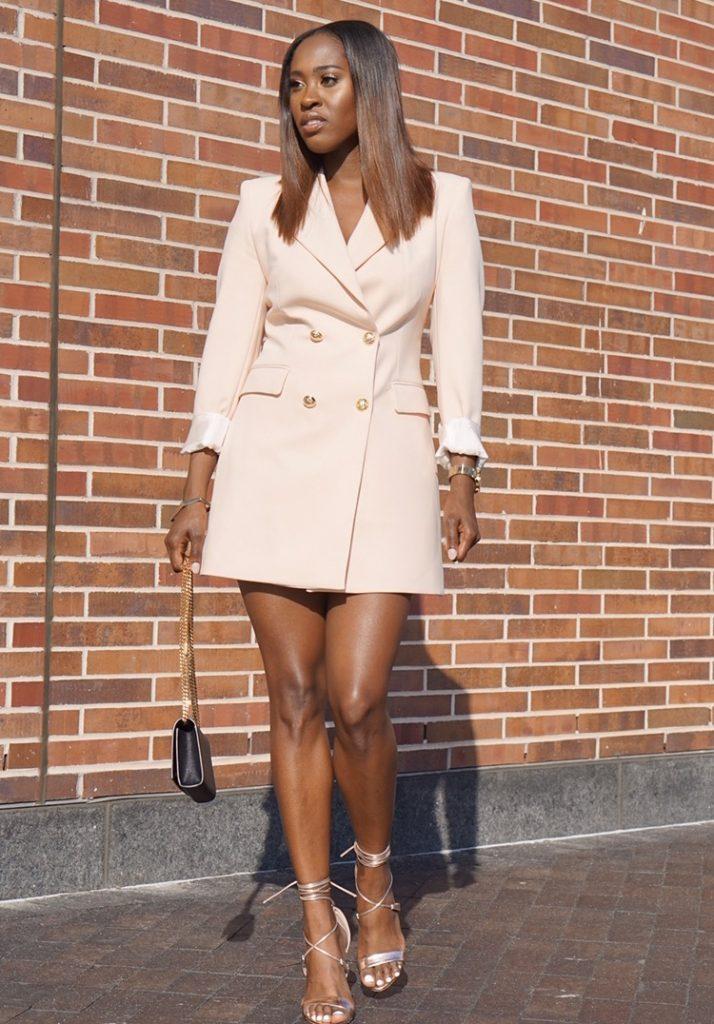 In our generation, people are in such a rush to achieve success, but patience is so important. Patience is one thing that our generation lacks. How would you say that patience is a key for you and your journey?
-Patience has definitely been the name-of-the-game for me. I'm a millennial, if you just look at my age, I'm 29. A lot of people would say that millennials don't stick to things and they all think they can be whatever they want and there's something about not staying the course with that generation. I would say that I am an exception because here I am with a company that I started interning at 8 years ago. So I would say when people were like, "You're crazy, you're not supposed to stay with a company for more than two or three years and get other experiences," I've definitely had my challenges, my moments where I go, "I don't know if I want to be here," but I've stayed the course. Recently, I got promoted to run all of our international business, which is a huge job in itself. But if I were to quit when times got hard, I wouldn't be in this position. I grew in the company, from the bottom, literally. I interned for a year, for free, then I became an executive assistant, then I became a sales manager, and now I'm running international business of elements. That is definitely a testimony in patience. Then, I think another big part of it is skill. You have to know how to do the work, and that's the issues that I'm finding with younger people, with interns. I've had people that think it's easy to just move up in a corporation like this one or even as entrepreneurs, not really having skill, but wanting all of this money, fame and recognition. At the end of the day, if I'm conducting a presentation, like I do a lot for our company, and I stand up in front of a hundred people and I don't know what I'm talking about, it puts me to shame and it puts the company that I represent to shame. Something that's really important is knowing what you're doing, learning the skills, learning the tools, especially when you're young in your career. Don't come in at the same time as your boss. Get in there a little bit early, stay a little later, and learn it. One day you will replace your boss. One day there will be an opening —that's how it works.
Article continues below advertisement
What would you say has been the most pivotal point in your career? Where you've gone, "Whoa, okay, this is it."
-I think there have been little hints, but there's one point that actually happened pretty recently in our 82 year history, it was the first time we've launched a trade show internationally and I was a part of that. We just launched our first international show in Tokyo in April. Devon (owner of Bleu Life Media) was actually there with me, which was great because I got to really experience it with someone I really care about. Being in international business, people don't really realize how much work it is. It's been a long time coming -3 years to be exact. Being in Tokyo in April with someone like Devon and just seeing the work come to fruition and having exhibitors from the U.S. come out and have an amazing show–I got teary eyed on the last day because we really made this happen! Sometimes you don't get to see the results when you work on a project for two years, the company could easily say, "You know, we put too much money into this and we don't see this working. We're going to 'X' it." Sometimes it happens when you're in a relationship, you think it's the end-all-be-all and you think you're going to marry this guy, but shit happens and you guys break up. I think just getting there and seeing the show, you know, now it's been such a huge success that we're going to continue it every six months. So I will be in Tokyo now every six months doing this amazing project that I never thought we would do. That's the pivotal point for me.
That is amazing. To work on something and watch it come to fruition!
-Yes! And Tokyo is one of the dopest cities in the world too and I'm getting my miles, so I'm really excited about that. (lol)
Article continues below advertisement
You are killing it! What was the last thing that you did that initially scared the hell out of you but you did it anyway?
– The last thing that I did that scared the hell out of me… That's such a good question! I feel like I've been so busy with work that I haven't been exploring or doing crazy stuff. But recently, I've been featured on the cover of The Guardian in Nigeria, which is one of the largest newspapers there and I had no idea that they were going to put me on the cover and do a whole print copy, so when they interviewed me, I thought I was going to be on their blog. On Friday night they tweeted me saying, "Don't forget to grab your copy on newsstands tomorrow! " I called my mom alike, "Mom, do you know The Guardian Nigeria?" and she was like, "Yea, it's a huge news magazine. Their circulation is like a million." I said, "I think I'm going to be on the cover," and she was like, "No way." The next day my friends sends me this video of myself on the cover of this huge magazine, a full spread. That scared the shit out of me! I was like, "whoa". That was not expected at all! Obviously, it was not something I did like bungee jumping, I wish I could tell you a story of something like that, but that was scary.
That is amazing and so moving.
⁃ Now I have these young Nigerian girls that are like DMing me saying, "I want to get into fashion, how did you do it?" Another guy DMed me and said, "My sister, she wants to be a designer, do you have any tools as to what she should do?" Super sweet, just nice messages. Me being from Ghana and never really living there, I've always wanted to have a connection to West Africa, so just being able to connect with people from that part of the world from an interview that I did is just amazing. It just shows you technology and the internet and how things can happen so quickly now. We're in a global world.
I feel like in our world, young women of color, it is so easy for them to get wrapped up in our society; get brainwashed from things on social media or on T.V. With you and your success, your work ethic, and your ambition, what changes do you want to bring to our world, especially to young women?
⁃ You're touching on something that is so dear to me. I have a younger sister, Bridget, and she's 17 now. I also have nieces that are growing up and for me, it's all about paving the way, not just for them, but for any young woman who is going through an identity crisis or trying to figure out what the right thing to do is. I do believe deep inside there is a part of these young girls that are like, "I shouldn't be putting myself out there half-naked on Snapchat, or Instagram to get attention." Then there's a lot of girls who fall into the fame, the quick gateway to fame. Everyone's trying to look like a Kardashian, or getting work done and those are the priorities that these young women have now. It's so screwed up because they're going to grow up and realize that life isn't like that. It hurts me to see these young girls. Their priorities are so screwed up, but they are basing it off of what they see. We as women, whether we are older women or younger women, we must take responsibility for our culture. I just did a career day at a Brooklyn community school of arts and communications because I really want to give back. We as women have the responsibility to pave the way for our communities and be the one that's in the suit, going into the office and show that that's cute too. It can be sexy to be about your business, to have goals, and build wealth. For me, it's all about sharing knowledge which is why I'm doing a lot more panels now outside of work. Sharing knowledge, tapping into college students and high school students to really try and influence. If I can change the mind of one young girl at the age of 30, that's fulfillment to me.
Follow this Girl Boss on IG Here!
And stay up to date with this Bombshell on her website!