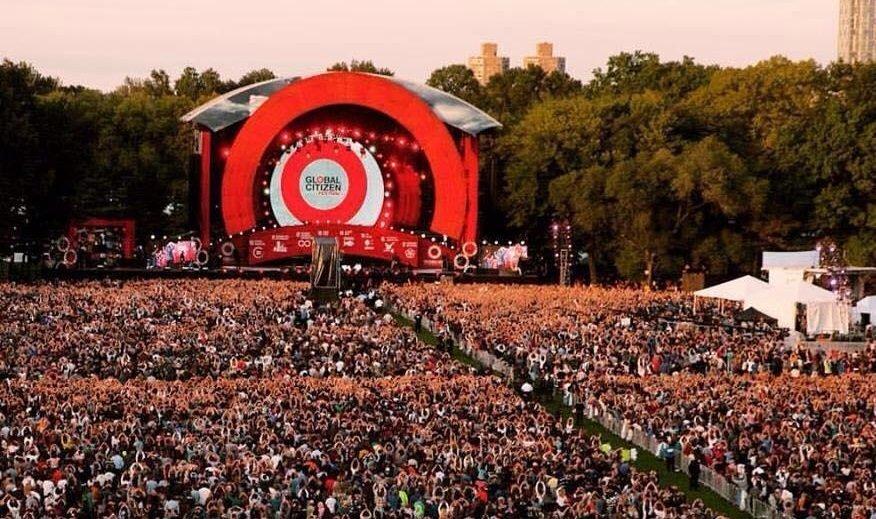 The Global Citizen Fest 2019 Lineup
By Jamie Rollo

Aug. 26 2019, Updated 2:32 p.m. ET
I swear, every year the Global Citizen Festival lineup gets better and better, and it's all for a good cause. The festival was founded by the organization Global Citizen who seeks to end extreme poverty by the year 2030. Through the festival, they encourage people to really get involved by giving rewards to people who are making an effort.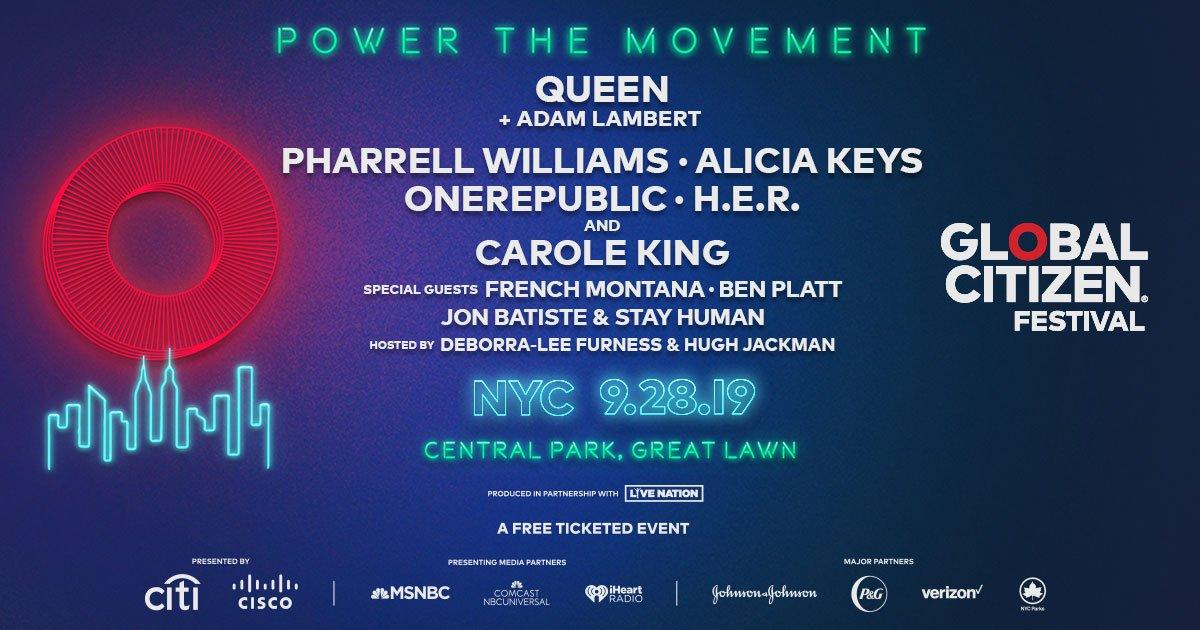 This year's lineup is going to be one for the books. Held on the Great Lawn in New York City's Central Park, the event will take place September 28. The show's headliner is Queen with Adam Lambert, who've been touring performing the legendary songs from Queen with Lambert in place of the late Freddie Mercury.
Pharrell Williams, Alicia Keys, Onerepublic, H.E.R, and the legendary Carole King will be performing as well. Special guests include French Montana, Ben Platt, Jon Batiste, and Stay Human. The entire night will be hosted by the famous actor Hugh Jackman along with Deborra-Lee Furness.
Tickets are not for sale. The Global Citizen Festival has a special ticketing system in which hopeful concert goers must download the Global Citizen app and submit the actions you take. According to their website, this year they are looking for people to take action that follows four themes: health, education, gender equality, and the environment.
On the app, you submit how you are helping out and depending on the action, you earn "festival points." Once you reach the required amount of points, you are put into a drawing for the exclusive passes. So, better get a move on, the concert is just around the corner.