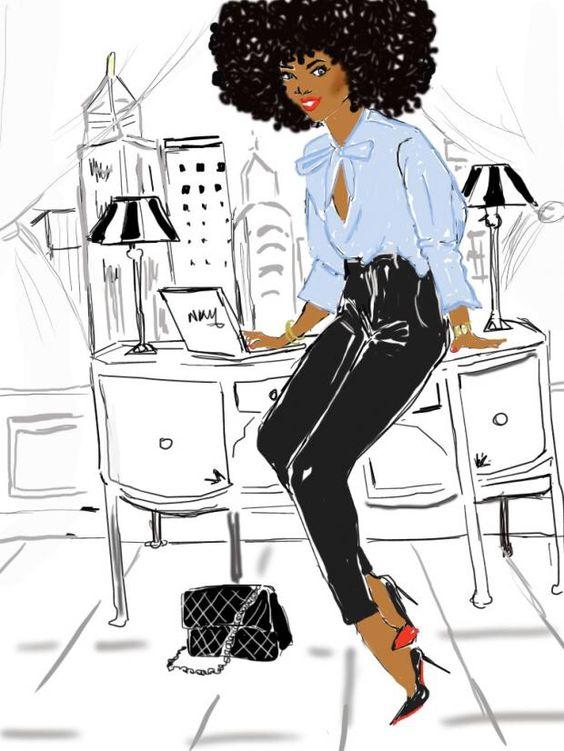 Get that Money, Honey: 8 Business Grants for Female Entrepreneurs
By Kaylin Young

Oct. 18 2018, Updated 3:55 p.m. ET
To all the ladies in the place with style and grace… and grants?
For women entrepreneurs, the grind is serious, but the hardest part can be finding funding for dream endeavors. Whether it is negotiating partnerships in male-dominated boardrooms or seeking federal grants for a new business venture, it's difficult for lady bosses to get started unless they already have personal funding.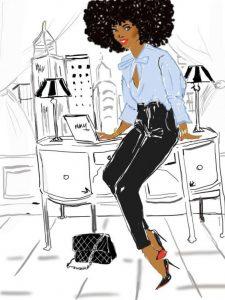 While grants for women – specifically women of color – are hard to come by, they do exist. From non-profits and corporation to female-founded fellowships, below is a list of grants and resources to turn to when you're ready to level up your business.
Article continues below advertisement
1. Eileen Fisher Women-Owned Business Grant Program
In 2004, fashion designer Eileen Fisher launched the Eileen Fisher Women-Owned Business Grant Program in 2004. Fourteen years later, the company awards $100,000 in total grants annually to 10 women-owned businesses beyond the startup stage (maximum $10,000 per recipient).
Requirements for this grant vary from businesses that have a positive social to a strong environmental impact.
One thing you'll definitely need is at least 3 years of business under your belt. For those business owners who are a little seasoned but still need some push, this is a grant for you.
2. Amber Grant
The Amber Grant was launched by Womensnet.com in 1998 to honor the memory of a young woman, Amber, who died before she could fulfill her entrepreneurial dreams. The grant was formed to help women entrepreneurs reach their goals in memory of Amber.
Unlike other grants that are annual, the Amber Grant awards a $500 grant to one qualifying woman business owner each month. At the end of the year, one of those twelve women receives a $1,000 grant.
For a monthly boost, this is definitely worth checking out. And the application is only $7!
Article continues below advertisement
3. IdeaCafe Grant
The IdeaCafe Grant is another shot at a $1,000 grant, however, the competition is not just the ladies. This grant is open to all small business owners. But don't fret because majority of the winners have been female entrepreneurs.
For startups, this grant could be the one!
4. #GIRLBOSS Foundation Grant
Whether you recognize the name of this grant from the book, Netflix series or online shopping empire, this probably isn't your first encounter with Girlboss. Author and creator of online mega-boutique, Nasty Gal, Sophia Amoruso, launched the GIRLBOSS Foundation and now awards two small business grants for women entrepreneurs each year.
The prize is project funding of $15,000 and online exposure via Girlboss's site and various digital channels. The Girlboss biannual grant is exclusively open to women business owners in the fashion, music, and art industries.
Article continues below advertisement
5. Cartier Women's Initiative Award
Cartier is not just good for rhyming with Cardi B. The Cartier Women's Initiative Award is also a major annual boost for 18 female entrepreneurs around the world. This grant is intended for women business owners in the early stages of development of their business.
Each of the 18 small business grant award finalists will receive a spot in the INSEAD Social Entrepreneurship 6-Day Executive Program (ISEP), as well as the opportunity to participate in entrepreneurship workshops, business coaching seminars, and networking opportunities.
Finally, all 18 finalists will receive either a first prize of $100,000 in prize money and one-on-one business mentoring, or a second prize of $30,0000 in prize money.
6. FedEx Small Business Grant
FedEx is another big shot when it comes to high-paying grants, but the opportunity is not just open to women. Since 2013 FedEx's grant has awarded $250,000 in small business grants to entrepreneurs all over the country. Fun fact: the very first prize winner of the FedEx Small Business Grant was a woman: Nicole Snow, Founder and CEO of Darn Good Yarn!
Article continues below advertisement
7. The Halstead Grant
If you're a lady with a jewelry business, The Halstead Grant was made for you! This is a small business grant for women entrepreneurs specifically in jewelry design – and with startups under 3 years old. Winners are awarded a $6,000 cash grant, with $1,000 toward Halstead jewelry supplies.
8. Open Meadows Foundation
This grant is for the social-conscious entrepreneur. The Open Meadows Foundation is an organization that provides grants towards women-backed projects that promote gender, racial, and economic justice. Applicants must be women and their businesses must benefit women and girls. The grant provides $2,000 to projects that have limited access to financial resources to grow.