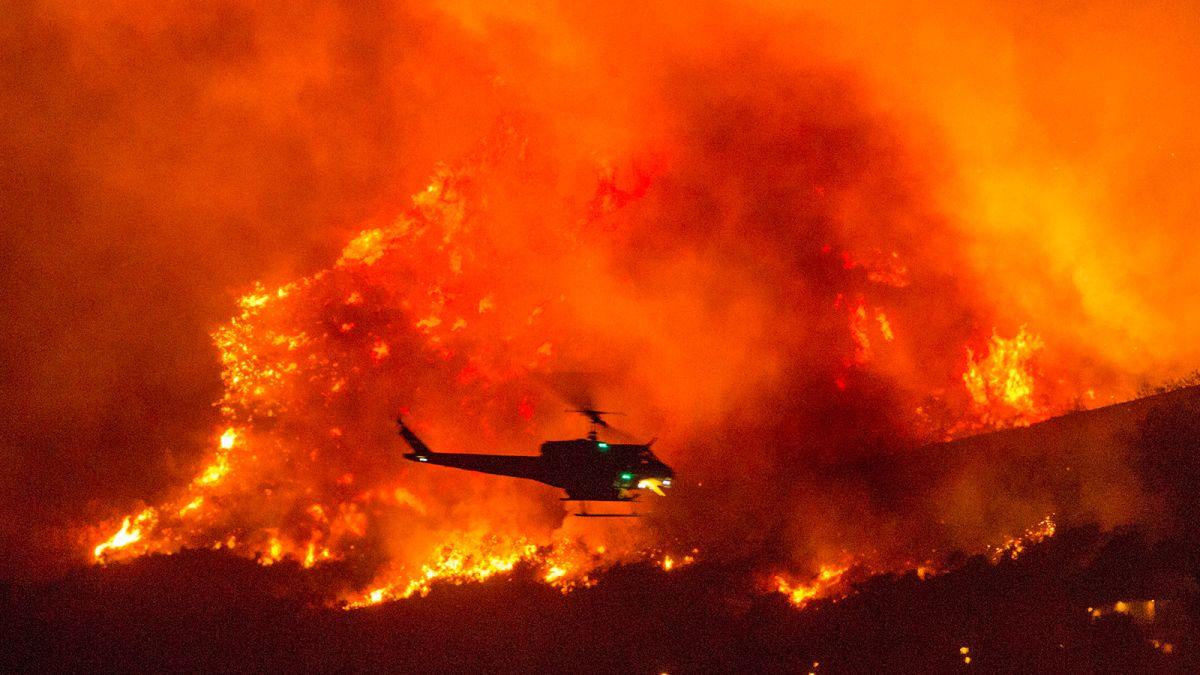 2nd Gender Reveal Causes Wildfire
By Elysia J

Sep. 9 2020, Updated 9:15 p.m. ET
The California Department of Forestry and Fire Protection has pointed to a gender reveal party as the cause of one of the many fires raging through California.
CAL FIRE shared a statement on what is now being referred to as the El Dorado Fire on twitter. According to the statement a "smoke generating pyrotechnic device used during a gender-reveal party" started the fire. The party took place in the El Dorado Ranch Park in Yucaipa on Sunday. They ended the statement with a reminder that dry conditions make sparking a fire easy. They also stated that those responsible will face consequences.
It is one of many fires currently spreading through California. The largest blaze, dubbed The Creek Fire, has consumed over 73,000 acres of land. It started in the Sierra National Forest on Friday. Over 200 people had to be rescued by helicopter after the fire cut off Mammoth Pool Reservoir.
Article continues below advertisement
This is not the first fire caused by a gender reveal celebration.
On April 23, 2017 an off-duty border patrol agent hosted such a party. Dennis Dickey set up a target with the words "boy" and "girl" on it. His plan was for the target to burst with either pink or blue. However, to achieve this Dickey filled the target with Tannerite, which is highly explosive. When Dickey shot the target the explosion sparked a fire that burnt almost 4,700 acres of land in Arizona.
More recently, a woman in Iowa died at a gender reveal party. The hosts had created a device that would release colored powder to reveal the baby's gender. It instead exploded like a pipe bomb.
The disasters have caused many to call question the need for gender reveal parties. Both because of the danger caused by extreme methods people use, and also because the excessive focus on gender is slowly becoming outdated.