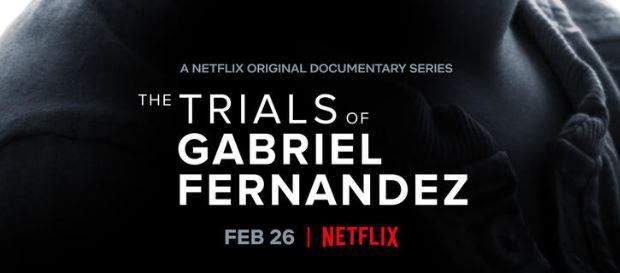 The New Netflix Docuseries Covering the Case of Gabriel Fernandez
By Jamie Rollo

Feb. 20 2020, Updated 11:03 p.m. ET
Netflix is back with another original docuseries. Directed by the award-winning documentarian Brian Knappenberger, The Trials of Gabriel Fernandez takes a deeper look into the case of 8-year-old Gabriel Fernandez whose death by parental abuse was strewn across headlines in 2013. Knappenberger, who also serves as an executive producer on the new series, has become well known for his previous documentary Nobody Speak: Trials of the Free Press.
The story of Gabriel Fernandez was a heartbreaking tale of horrific child abuse and really brought into question the functionality of L.A County's Department of Children and Family Services. According to The Los Angeles Times, Fernandez's mother Pearl and her boyfriend Isauro Aguirre allegedly beat him because he didn't pick up his toys. Afterward, he was unresponsive. Paramedics showed up the scene finding Gabriel naked with a cracked skull, three broken ribs and BB gun pellets embedded in his lung and groin. Unfortunately, he died two days later in the hospital. One L.A County Fire Department paramedic testified, "It was just like every inch of this child had been abused."
According to reports, the Department of Children and Family Services had visited the Fernandez home with several agencies investigating abuse claims. Despite this, Gabriel was never once removed from his home. Across six episodes, The Trials of Gabriel Fernandez will give an indepth look into the court hearings, investigations, and just exactly how the government services made to protect children like Gabriel ended up failing him.
The series will be available for streaming on Netflix February 26. Check out the trailer for the docuseries below.