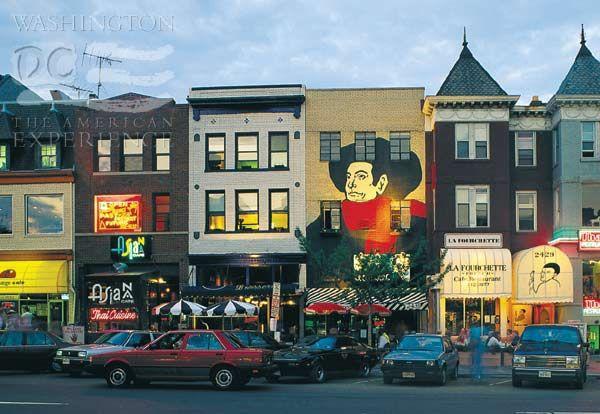 G is for Gentrification: A Washington D.C. Love Story
By Kaylin Young

Dec. 26 2018, Updated 9:45 p.m. ET
Chocolate City (a.k.a. Washington D.C.), a community which was once full of black-owned businesses, celebration and political progression is being sued for $1 billion on account of gentrification and alleged discrimination against long-term black residents. How did D.C. go from being the first majority-black city in America to one of the most-gentrified metropolitan destinations?
Blame Starbucks…and Target, and millennial-appealing bar spots, and Whole Foods. While these global companies are not really to blame, they have been labeled hipster-magnets and signs of a soon-to-be-gentrified neighborhood.
For our friends who don't know, gentrification is a process of renovating "deteriorated" urban neighborhoods by means of the influx of more affluent residents. Neighborhoods that are known to have a lack of thriving businesses, historic (yet low-priced) houses, and a large minority occupancy are typically targeted. Urban planning committees and contractors select these overlooked areas as a greenhouse to plant and flourish new enterprises, high-end housing, and restaurants. These changes often lead to a better citywide economy and decreased crime. They are also the reason longtime residents can no longer afford to maintain their bills.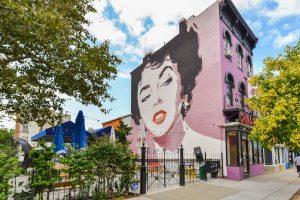 Article continues below advertisement
For example, that new SoulCycle that opened a few blocks over is not just a workout haven pulling an after-work lady mob. It is a brick-and-mortar reason to increase the price of monthly taxes. For many residents living in these "up-and-coming" areas, adding any more numbers to their monthly expenditures can cost them their livelihood.
The civil action lawsuit against the city claims the city has enacted policies over the last 12 years that appeal solely to the "Creative Class", a demographic that prioritizes affluent white millennials and ignores working-class families of color. These policies that were intended for community development have instead displaced many families who have lived in the district for generations. Building more apartments with only "studio" and "one-bedroom" rentals available or renovating single-family homes to the extent where they cannot be sold for under $1 million are examples of how it's hard for middle and lower-class families to move into the area.
But it's affecting more than the homeowners…
Article continues below advertisement
As a Howard University senior, I have lived in the heart of D.C. for the past three years which has given me a front-row seat to the gentrification of the Shaw-Howard neighborhood. There is a Starbucks, Target, and too many trendy dive bars to count. Thankfully, no Whole Foods… just kidding, construction is expected to finish on the food market behind my dorm next Fall. HU is a hub of black beauty, intelligence, and community, but the campus is perimetered by affluent white millennials who love a morning stroll on the Yard but maintain a close relationship with local police to ensure their weekly noise complaints are immediately addressed if off-campus residents get "too rowdy" after 10 p.m.
Rapper and native Washingtonian, Wale, calls it a "love-hate thing." The urge to eat at the trendy-yet-overpriced ramen spot so you can geotag it for the gram… The frustration that neighborhood graffiti artists are constantly fined for vandalism while their work is painted over to create a blank canvas for the city to commission award-winning painters to display their "street art." From D.C. to Los Angeles, gentrification is a bittersweet remedy that trades in a city's family for strangers who morph its original identity into a wolf in sheep's clothing.