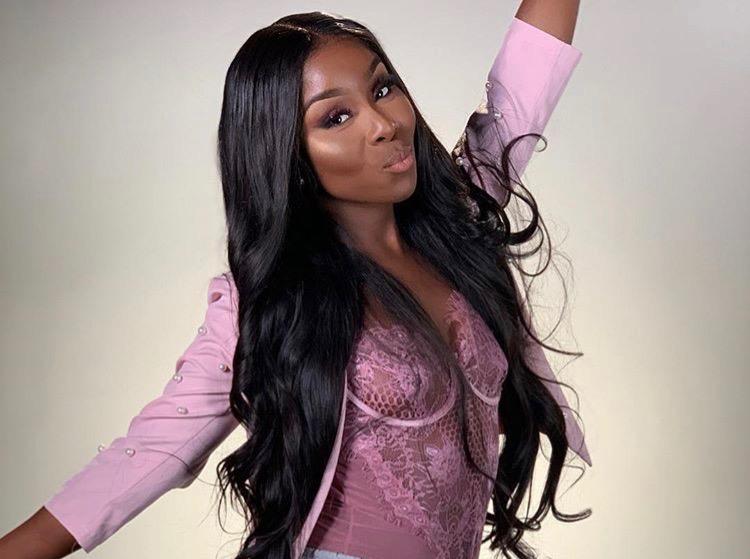 Funny Girl Jessie Woo Is The #GirlBoss We Aspire to Be
By Ebony Allison

Feb. 27 2019, Updated 3:35 p.m. ET
"I've always wanted people to see who I am with all I am, and accept me for that," said Jessie Woo, the jack-of-all trades BET commentator, Power Star Live host, and Love & Hip Hop: Miami cast member. With an extremely bubbly and unapologetic personality, talent, and unwavered motivation, she plans to blaze the trail for Haitian women everywhere. As a Miami native of Haitian descent, she was driven by the lack of representation there is of the Haitian community, mainly women in that community. Often, she would see videos or other social media content created by Haitians or Caribbeans, but there was rarely women in that mix. "I wanted to give a voice to that void I was feeling," explained Woo.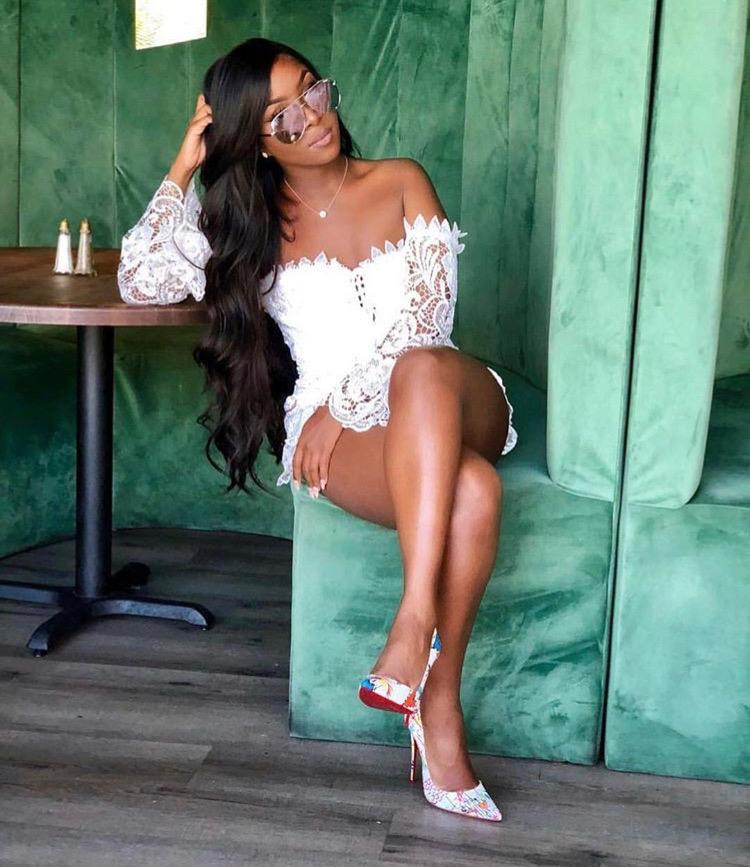 Article continues below advertisement
Miami is always celebrated for its rich hispanic culture, however, as Woo explained, there is a large community of Haitians and other Caribbean cultures. "You don't see the fullness of what is means to be Haitian," she explained, "It's my responsibility to showcase that to the best of my abilities." Woo plans to bring forth Haitian culture, whether that be religion, food, music, etc, to the spotlight.
While Woo was looking for jobs while being unemployed, she began making internet videos and started gaining recognition for her hilarious renditions of her cultural experiences and became known through her humorous alter-egos. Through a friend, she was able to meet with executives at BET which lead to her job with BET as a host of BET Breaks and Set Trippin.
Now, Woo plans on mastering everything from acting, singing, and comedy, striving to be the next female Jamie Foxx. With an uncompromising ambition, Woo plans to showcase her talents, and allow audiences to follow her journey to fame, and show that this pathway is possible for anyone – mainly other Haitian girls. She believes that being a figure like herself, younger girls can look up to her and say "if she could do it, I could do it too."
Article continues below advertisement
Aside from being an entertainer, she plans on also being an educator. Woo hosts her own show, "Seeester Talk Live", where she travels to different locations to have discussions on things from sexual health, to current events, vision boards, and beauty. Bringing psychiatrists, gynecologists, therapists, and other guru's and professionals into the mix, she wants to educate girls of color on topics that are important to them. Woo explained, "I wanna make it fun, but have people to leave with a sense of 'I did get knowledge from this.'"
For, Woo, things weren't always buoyant, and for a while she struggled with depression. "I was trying to get out of a dark hole," she explained, "In my darkest moments in my life, laughter has always been a way for me to crawl out of that." For her, making others laugh and people's reactions to her comedy are what truly aided her in overcoming those somber times.
In addition to her ever growing list of accomplishments, Woo can also be seen hosting Power Star Live, a Twitter series created by Will Packer that streams live every Wednesday at 4pm. Her and her cohost, BlogXilla, discuss a range of topics from social media trends, to celebrity ongoings, and current events. As Woo described it, "it's a way for us to keep tabs on who is doing what while keeping track of who's pushing the culture". They found that most Internet jokes and memes stemmed from "black Twitter", and she plans to give full credit to those creating content.
Truly a force to be reckoned with, Jessie Woo is bound to make waves as her career rapidly moves forward.