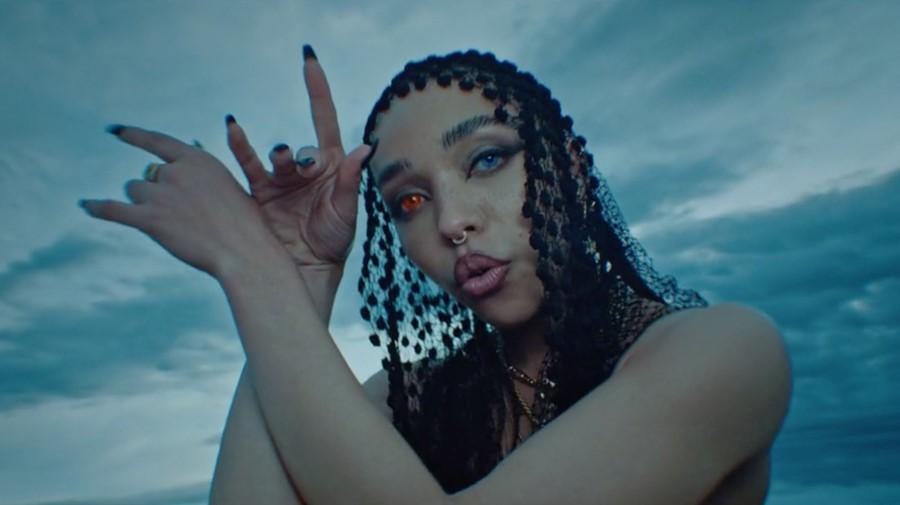 FKA Twigs x Future is The Definition of HOLY
By Ash C

Sep. 9 2019, Updated 8:16 p.m. ET
FKA Twigs didn't need to go that hard, but she did. Today, she dropped her highly-anticipated collab track with Future, and it is the holiest piece of music we've heard in a very long time. Not to mention how immensely well-constructed and aesthetic the music video is. Just one look and you'll see:
She said that when she asked Future to feature on the song, "He texted back right away and I was like [throws her phone onto the sofa], 'Oh my god, he's just messaged me back!' He's such a sweetheart. I sent him the album and I called him up and was like, 'Listen, Future… this is what my album's about. It's a really empowering, sensitive record, with a lot of feminine energy, and this song is probably the most fun track on it, but I still need lyrical content.' And he said, 'Okay, I've got it.' And his verse is beautiful. He's just talking about his downfalls as a man, how he's sorry and asking for healing. I love sad Future. I love when he gets emo, when he expresses himself."
Article continues below advertisement
We never thought we'd say this, but we love sad Future too. We want to marry sad Future. When we watched the music video for "Holy Terrain," though? We fall in love with FKA Twigs all over again. Ugh, just see for yourself.
In a recent interview, FKA Twigs talked to i-D about her upcoming new album Magdalene that is set to be released in spring. She said, "[it] is about every lover that I've ever had, and every lover that I'm going to have." Musically, "just when you think it's really fragile and about to fall apart, there's an absolute defiance and strength in a way that my work's never had before."
But how does she feel in general, with her progress in life so far?
"My body feels younger than it's ever felt. I feel more conditioned, well-oiled. Mentally though, I think I've always felt quite old, like I've definitely done a few rounds here. But I'm not tired… I feel like a tree." Always growing, always thriving. The older you get, the stronger you are. We love it. We love her.