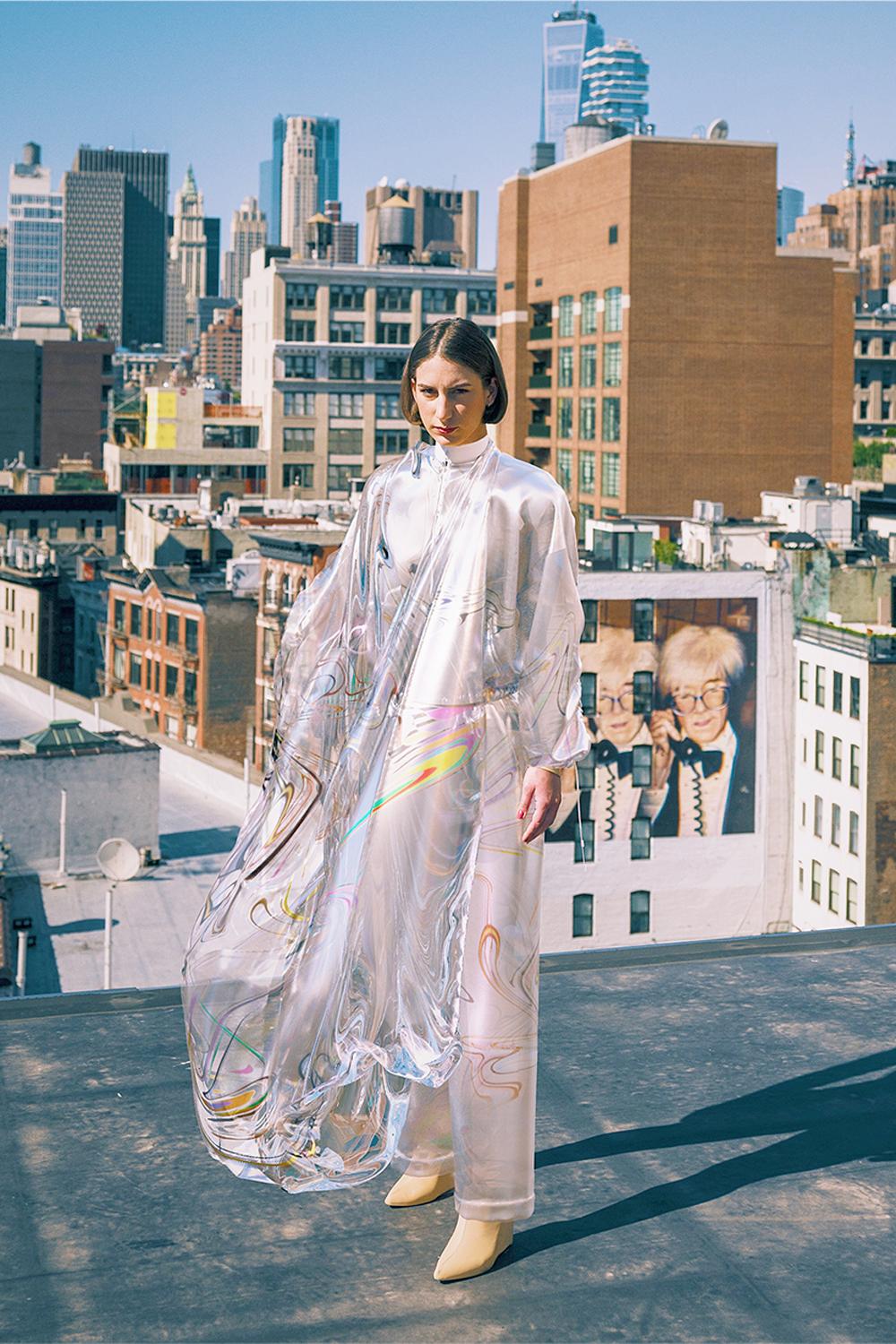 First Ever Digital Couture Sold for $9,500 USD
By Ash C

May 30 2019, Updated 5:17 p.m. ET
It is finally happening. A digital couture brand "uploading humans to the next level of existence" — the Dutch start-up The Fabricant — just uncovered their newest invention, the world's first-ever digital blockchain dress titled "Iridescence." The piece was created in collaboration with Dapper Labs and artist Johanna Jaskowska, which explains why Iridescence is reported to be resembling Jaskowska's creation, one of the most popular filters now on Instagram: the glossy pixelated filter.
The digital dress will exist solely online. According to Forbes, The Fabricant makes "digital clothing by harnessing 2D garment pattern-cutting software and 3D design software," and additionally, film rendering tools create the "hyper-real clothing."
Article continues below advertisement
The auction for the dress took place recently in New York. Coined as the "world's first digital couture," the piece was worn by Jaskowska and sold for $9,500 USD. Forbes reported that currently, the market in crypto collectibles has exceeded $200 billion USD for the first time this year. Even real-life global clothing brands are trying to get into the digital fashion space to forge a deeper engagement with Gen Z customers.
You can check out more of Johanna Jaskowska's portfolio here, where she does more "normal" digital art.