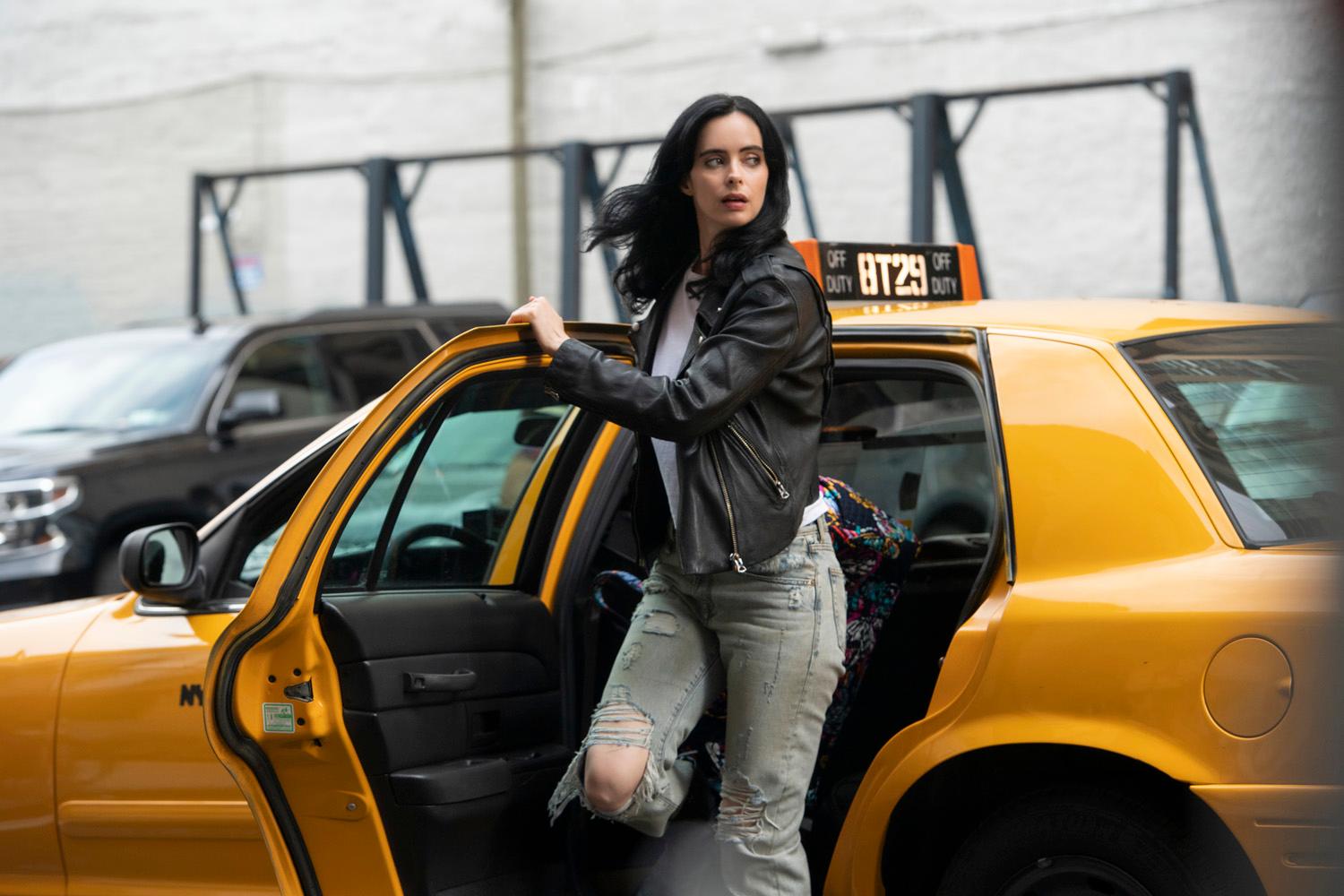 Final Season Of Jessica Jones Available In June
By Ash C

May 29 2019, Updated 3:37 p.m. ET
Everyone's favourite Netflix female superhero, Jessica Jones, is making her comeback for a final season with Netflix. Premiering on June 14th, the third and final season will centre around a confrontation between Jessica Jones and a highly intelligent psychopath. In order to take him down, Jessica must repair her fractured relationship with her best friend and foster-sister Trish, but "a devastating loss reveals their conflicting ideas of heroism and sets them on a collision course that will forever change them both", according to the official synopsis.
Netflix has just released the first teaser trailer today, in which a menacing voice threatens Jones as the camera moves down the hallway towards her office: "Jessica Jones, you are a fraud. You're a cheater. No longer."
This not only marks the end of Netflix's Jessica Jones, but also the end of the Netflix Marvel universe. Beginning last year, Netflix pulled the brakes on all Marvel series due to Disney launching its own streaming service Disney+ hence pulling films such as Avengers and Mulan from Netflix.
However, Netflix fans need not despair. Aside from the last of Jessica Jones, Netflix has also released a new trailer for Ava DuVernay's four-part miniseries about the Central Park Five, When They See Us. Five teenage boys — four black and one Hispanic — were wrongfully charged with the rape of a white woman in Central Park in 1989. There was no physical evidence linking the boys to the crime, but the discrimination and gross miscarriage of justice stole the lives of these innocent young boys. The infuriating yet captivating series hits Netflix just this Friday on May 31st.