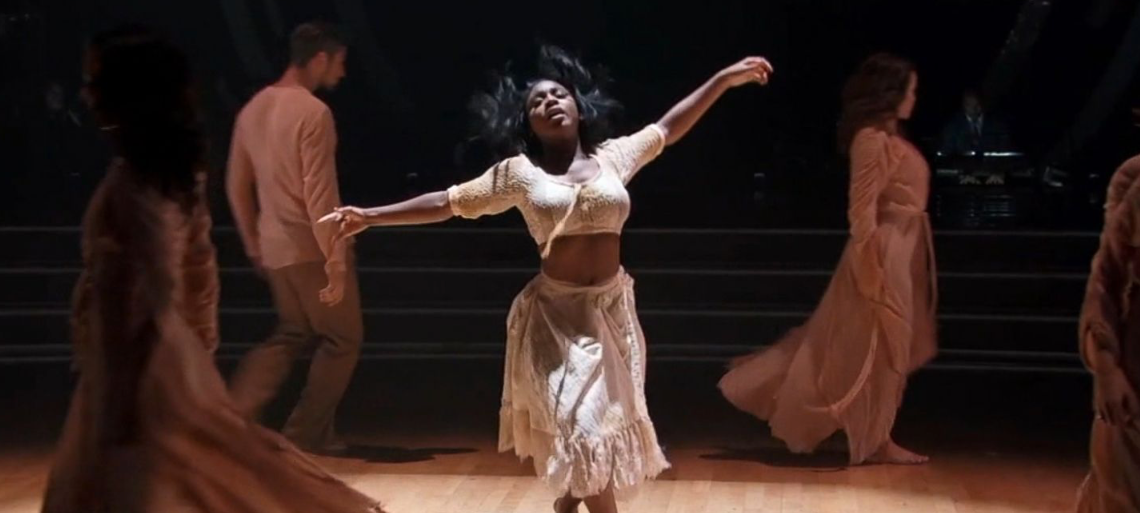 Fifth Harmony's Normani Kordei Has An Emotional Night on DWTS
By Nicole

May 9 2017, Published 9:46 p.m. ET
Tensions always run high by the time week eight on ABC's 'Dancing With the Stars' rolls around. The celebrities and their partners are put to the test like never before to earn their spot in the semi-finals. But there was one star whose night proved to be the most trying of all.
Normani Kordei, singer of chart-topping girl group, Fifth Harmony, confronted her demons of being a victim of cyberbullying. After a 2016 interview on Facebook Live, some of Kordei's innocent, heartfelt comments about her bandmates were taken out of context. The Twittersphere exploded, racially attacking Normani. In her pre-dance video package, she recounted this painful time: "They actually made images of me being whipped, beaten, hung…" Some even call her the "N-word."
With the song, 'Freedom,' in the background (sung by Anthony Hamilton and Elayna Boynton) Kordei and her partner/choreographer, Val Chmerkovsky, danced an emotional contemporary routine surrounded by other dancers that were meant to depict the pain, bullies, and haters. At the end Normani is changed, but remains stronger than ever.
The dance earned the couple a perfect score of 40, bringing ballroom judges, Julianne Hough and Carrie Ann Inaba to tears. It even melted the heart of head judge, Len Goodman, who said, "Throughout the dance, you could hear a pin drop from this whole audience. They were spellbound, and so was I."
So were we, Len. So were we, but it was Normani who said it best: "We all want to be loved. We all want to be accepted…at the end of the day I have to be me, and I want to be able to look in the mirror and say, 'I'm proud of that person, and I love who you are.'"
Be sure to watch the semi-finals of DWTS next Monday night on ABC, 8pm EST.