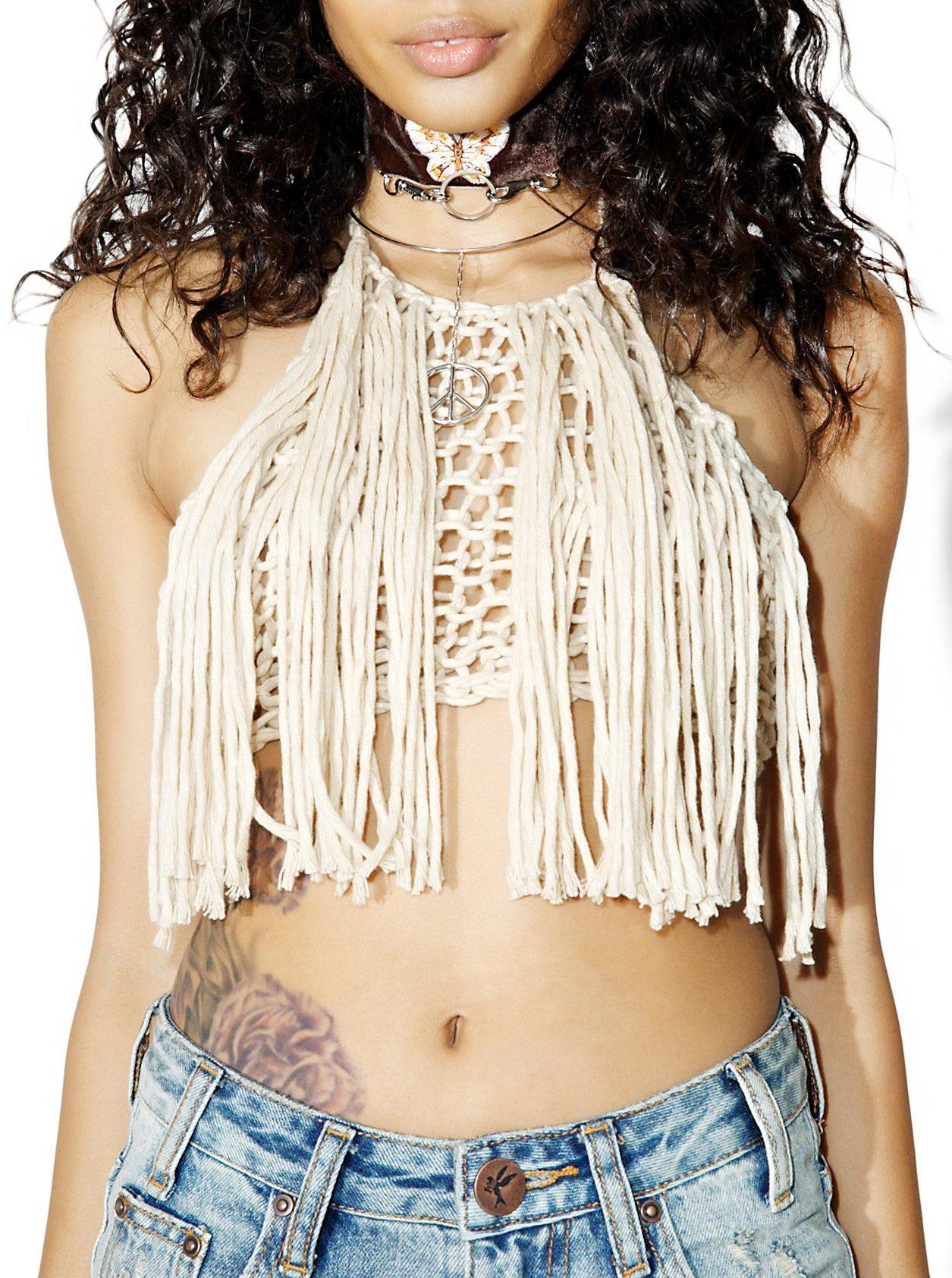 Festival Looks: Where to Get it Cheap
By Jamie Rollo

Apr. 15 2019, Updated 10:42 p.m. ET
Festival fashion gives anyone the chance to show off their boldest looks unapologetically. But, shopping for festivals can be extremely expensive at times. Multiple day festivals require multiple outfits, and while we all want to dress like our favorite celebrities, recreating looks can be extremely expensive. Here's where to find the hottest, trendiest, most affordable festival looks.
1. Dolls Kill
This may be an obvious contender, but for those who haven't heard of the brand, Dolls Kill sells "club wear" and eclectic clothing. They have some of the cutest festival looks, and even opened the most on-brand Coachella convenience store-themed popup called the Quickie Mart. Most importantly, they make some of the most unique, quirky, and affordable pieces.
Tip: Dolls Kill is notorious for selling out quickly, so if you see a piece you like, it's best to act fast before it comes off the website completely.
2. Zaful
This online shop sells things for unimaginably cheap – I'm talking full bathing suit sets for just $10! But besides their swimwear (which they are most known for), Zaful sells a lot of cute clothes perfect for beating the heat this festival season. While web commerce stores can come with their risks, I've personally never had a problem with this brand. The quality is great for the price, however, their styles do tend to run a little small.
Tip: Zaful ships from overseas so make sure you allot enough time for shipment.
Article continues below advertisement
3. Mandee
This brand made a huge comeback and still sells the cutest pieces for as cheap as $5! I will be honest and say the quality for Mandee's clothes is not too great, however, no complaints considering their price points. Also, Mandee is almost always running 50 percent to 80 percent off promotions. This is perfect to check out for those one-time-wear pieces, especially if you're scared to ruin something expensive.
Tip: Mandee is definitely one of the stores where you will want to see the product first. The quality and material can often be questionable, so it's best to view it in person before buying.
4. Nasty Gal
I have been a longtime fan of Nasty Gal, and while it is normally a little pricier, they are running a too-good-to-be-true festival sale. Pieces ranging from $5 to $35 for some of the most trending festival looks. However, it is best to only shop the sale because the brand can be pretty pricey and the quality isn't the best.
Tip: Nasty Gal pieces tend to run a little small, so definitely size up!
5. Showpo
Showpo is another web commerce brand like Zaful. Again, you are running a risk with quality and on time shipment, but it is an awesome affordable option when shopping for festivals. Also, Showpo is a great brand to shop because they have every style in plus sizes as well.
Tip: Their dresses and shorts run VERY short, so be cautious when ordering.