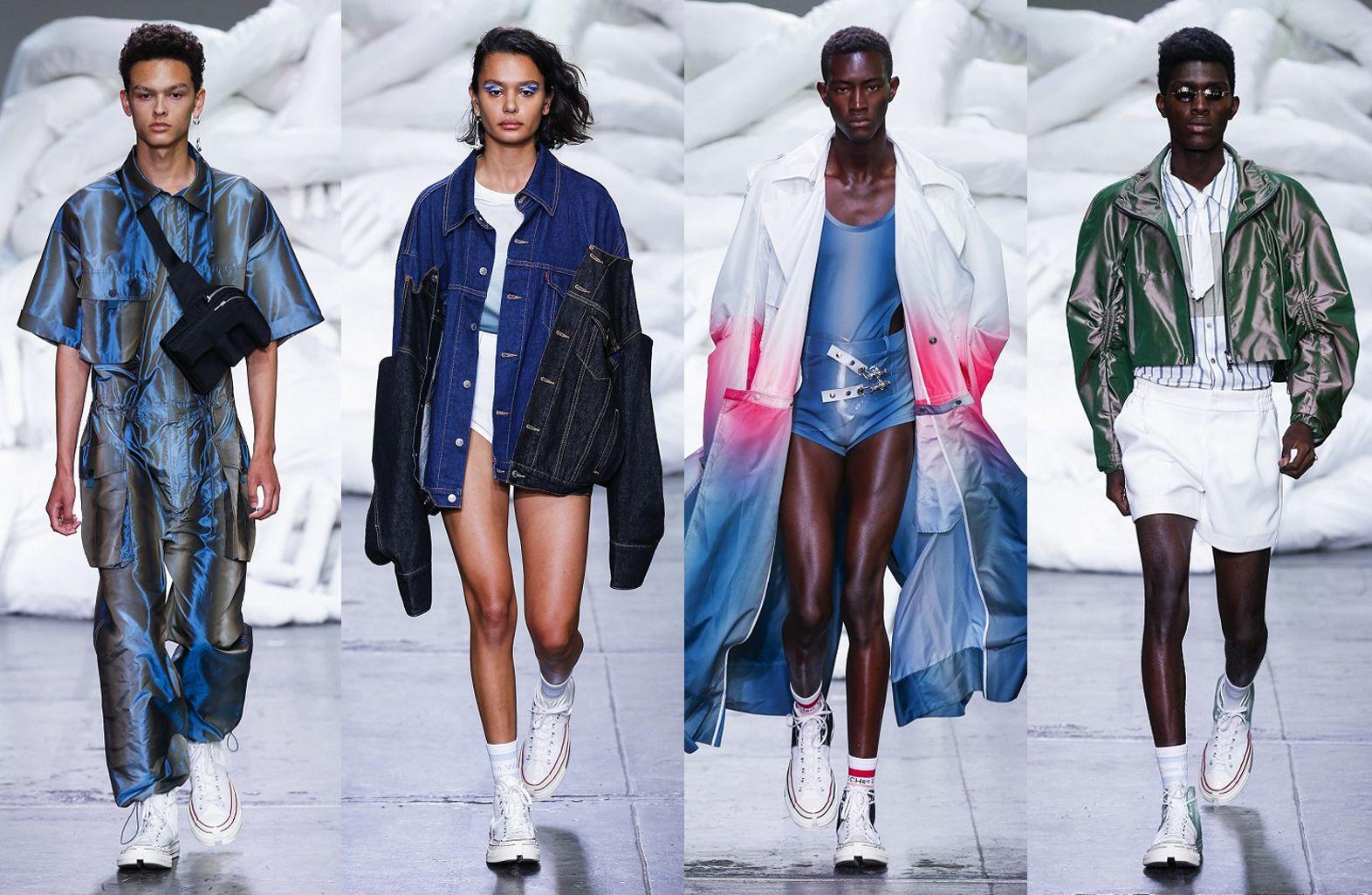 Feng Chen Wang & Paria Farzaneh On A Woman's Place In Men's Fashion
By Claire Concannon

Jan. 9 2019, Published 10:55 p.m. ET
It's a regular thing to hear about men designing and directing women's major fashion labels, it's something we don't think twice about. However it's less often that we hear of women determining the direction of mens fashion labels. It's not to say it doesn't happen but it seems to be much less frequent, even though when you think about it there is no real difference?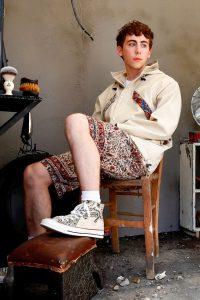 Two London-based female talents, Feng Chen Wang and Paria Farzaneh, have fast become known for their input into major men's fashion labels, while their shows at London Fashion Week are eagerly awaited. However being a female working within a male fashion label doesn't come without its challenges. Speaking to Hypbebae, Farzaneh stated, "It irritates me that, because I have no photos of myself on my Instagram, a lot of people have the pre-determined opinion that I'm a guy" "I don't find it particularly hard to create male garments. I think it's more about creating something that I like, regardless of the pressures of trends, sales and all of that." Following this Wang also stated how she finds it easier to design men's clothes and not following the trends.
Article continues below advertisement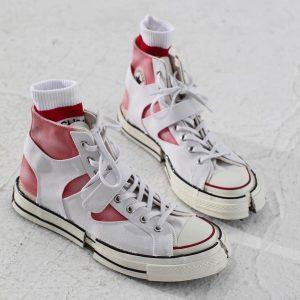 With the future of Catwalk shows being intensely scrutinised, designers are feeling the pressure to showcase their designs and collaborations. In recent years both Wang and Farzaneh have collaborated with Converse to create custom designs, focusing mainly on the Chuck 70 design to work with. Both female designers use their personal and professional backgrounds to create the perfect converse looks to suit their shows. Although speaking to Hypebae, Farzaneh shared that she doesn't think there should be the pressure of two shows a year "I think it's important to allow time to be able to say something, rather than rushing to a structured calendar. I think it will progress and change will happen."
When questioned about female designers within the male fashion industry both women agreed that the difference between men and women's fashion will soon dissolve as people begin to care less if an item is intended for male or female. They discussed how it will also be more cost friendly to showcase both mens and women's fashion in the the same shows.