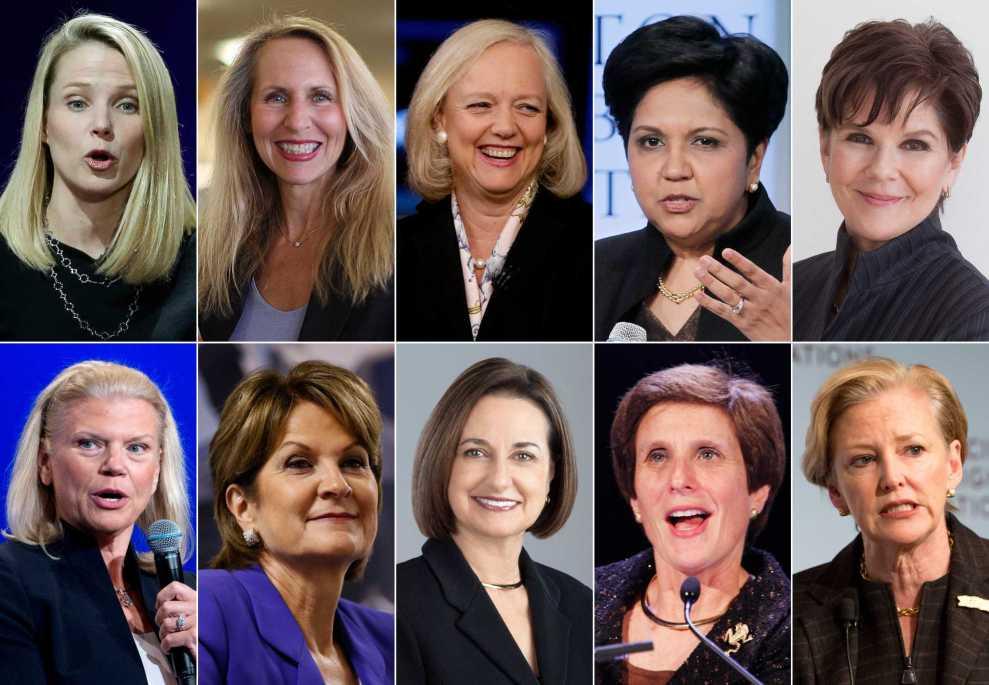 Female CEOs Declined in 2017
By Kaylin Young

Dec. 22 2017, Published 1:16 p.m. ET
2017 was a year of many milestones for women, but maybe not in the management realm. In the summer of 2017, there was a record number of 32 females who held the CEO position in Fortune 500 businesses. Now, at least six of those women have left their positions and been replaced by men. Now that the amount of women in CEO seats has decreased to 5 percent, what does this mean for women moving forward?
Currently, only 21 percent of women hold board seats at Fortune 500s. This may seem low, but that percentage has been inching up for years. Since 1889, the year that saw the first female CEO, the amount of female business leaders has climbed and fallen as politics and national conversations change. The current national conversation about workplace sexual harassment has led many to assume that the number of female Fortune 500 CEOS would increase, rather than decrease as they are. Several men accused of sexual misconduct have stepped down from their position as CEOs or presidents. Some have taken the opportunity to elevate women into their positions, others have not.
Historically, women CEOs may be few in number, but have made tremendous impact.
Historically, women CEOs may be few in number, but have made tremendous impact.
In 1889, Anna Bissell became the first female CEO in America, when she took over Bissell Inc. after her husband passed away. Bissell established new guidelines on trademarks and patents and eventually moved her floor cleaning products into the international market. Within a decade, she had created the largest company of its kind in the world.
Madame C.J. Walker was a female entrepreneur and CEO of her own hair care company, who became the first self-made millionaire in America in the early 1900's. Her products and her selling techniques are still used today… where do you think the hot comb and door-to- door selling came from?
Nearly 100 years after the first female CEO, Katherine Graham became the first female CEO of a Fortune 500 company. Graham became the CEO of the Washington Post company in 1972. Although she had trouble gaining respect from her male subordinates, she went on to publish one of the most scandalous news stories of the 20th century when her team unfolded the secrets of Richard Nixon's presidency and Watergate.
In 2009, Ursula Burns became the first African-American female CEO of a Fortune 500 company, when she took over Xerox. Burns served as the CEO from 2009 until 2016. She was appointed by President Barack Obama to help lead the White House National STEM program in 2009 and was later named Forbes' 22nd most powerful woman in the world in 2014.
Hopefully, as companies expand and women are seen as the bold leaders they have always been, organizations will learn the importance of females in high positions.