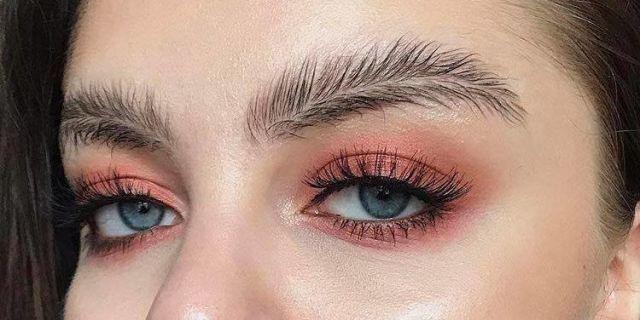 Feather Brows Are the Latest Viral Beauty Trend to Take Over Instagram
By Ebony Allison

Apr. 23 2017, Published 11:19 p.m. ET
As far as we knew, the outer bounds of eyebrow creativity were limited to coloring, bejeweling, and maybe some highlighting. But then Finnish MUA Stella Sironen made one small parting for makeup kind, one giant leap for exciting ideas in beauty.
Earlier the week, Sironen posted the first known photo of what she'd later call the #featherbrow, in which the arch's hairs are split down the middle using a glue stick (!!!) for an effect that resembles barbs diverging along a quill. Note 1: She credits her friend Leevi for dreaming up the avian look while brushing her brows. And Note 2 : Get a load of that holographic eye and blue mascara—really nice.
As the more than 3,000 comments came thundering in, two very distinct camps formed: Team Ew/Never Gonna Happen and Team We Have a More Enthusiastic and Measured Response to Inventors of the New and Daring. But undeterred—and one could even say buoyed by the hate—Sironen uploaded a second #featherbrow photo with the addition of Anastasia Dipbrow Pomade for an even more intense version.
Article continues below advertisement