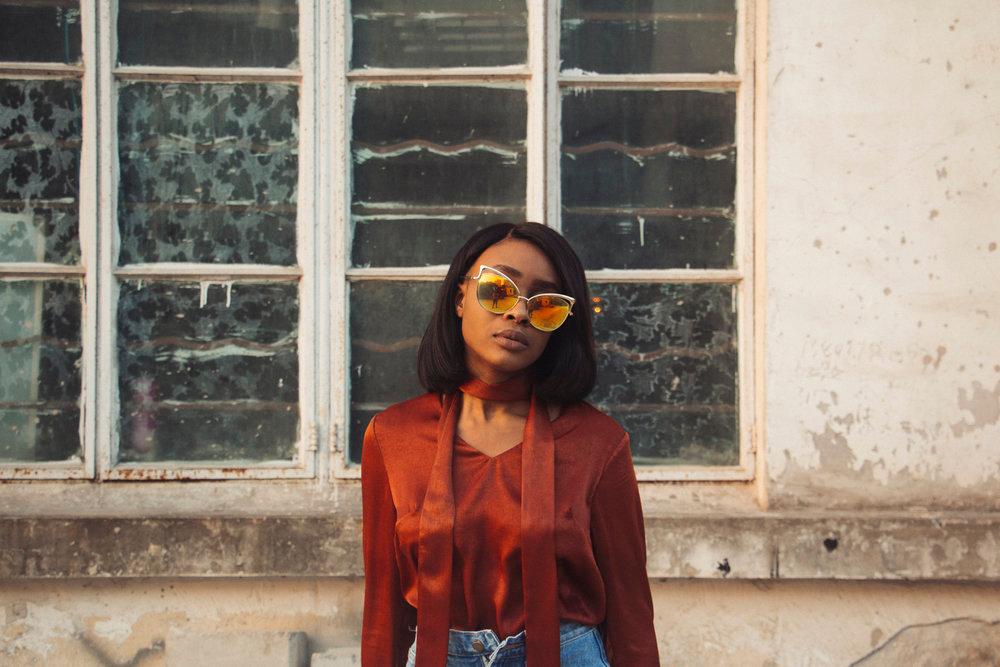 Fashion, Photography, And More with "All Things Jae"
By Jamie Rollo

Jan. 31 2019, Updated 12:40 a.m. ET
Judith, who goes by Jae, combines her passion for photography and fashion to create stunning visuals that she shares on her social media platforms. Priding herself on consistency and focus, Jae brings thousands of followers to both of her Instagrams and blog to share her amazing talents and keen eye.
Starting photography at just 15 years old, Jae was published in US magazine at 17 and has been thriving ever since. From published work to pushing her own brand, Jae truly puts meaning to hard work. We spoke with the blogger discussing topics from fashion, arts, traveling, and advice; read below: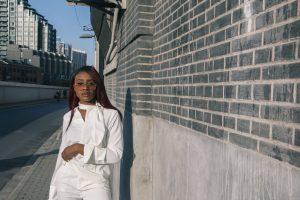 When did you find that you had a passion for photography? What really drove you to create a career out of it?
Article continues below advertisement
Initially, I started Photography because of my Art teachers, Ms. Penderis and Ms. Bowen, back in secondary school. There was a Photography module within the Art curriculum, and with my first ever camera (a Fujifilm), I began to capture and create with their guidance. However, I have always loved fashion. I think that was my first love before photography. Flipping through magazines like Elle and Vogue, I'd admire the clothes, the way they were worn, the design, the fit, how the models were styled, the story they told- these all, to me, created the perfect picture. But only a camera could capture it all so perfectly and I wanted to be the person behind that camera. What drove me to make a career out of it, initially was sustenance. I knew that I was developing, I had just been published for the first time at 17 in the US, people had started to request my services and I was slowly gaining my feet in creating my own style of photography. However, as a student, I felt like I was limited with my equipment and the concepts I was creating reflected this. So, it felt like the next step was to push myself into an industry I knew nothing about. In hindsight, I needed a lot of guidance but I've learned from the good and the bad and I'm glad I chose to turn my passion into a career when I did.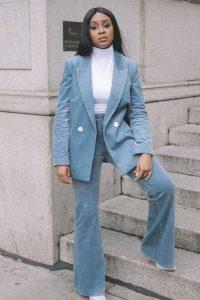 Article continues below advertisement
Where does your amazing fashion sense come from? Is there anyone specific who inspires your looks?
Firstly, thank you so much for the compliment! I would say my fashion sense is heavily inspired by the vintage eras, the '60s and '70s especially. I think that's why some of my work (subconsciously) has vintage inspiration; I'm obsessed with anything vintage! Also, I think my main source of inspiration is minimalism. I'm a firm believer of less is more, and I try to illustrate this through what I wear and how I wear it. I would say my style is actually a hybrid between Victoria Beckham, Rihanna, and Kourtney Kardashian.
What are some of your favorite brands (why)?
My favorite brands vary from Instagram boutiques such as NA-KD, Get Choosy, The Kript to global powerhouses like ZARA, Mango and Bershka. I try not to dwell too much on designer brands (until I enter a certain tax bracket) and aim to make do with what I have. If I were to choose the ultimate brand, I would choose [Old] Celine. As I mentioned previously, I am heavily inspired by minimalism and modesty in clothing. Celine for me encompassed a minimal woman with style and a certain effortlessness I'm still striving to achieve when I style myself.
How has living in Shanghai been? Were there any drastic culture shocks or adjustments that needed to be made?
Article continues below advertisement
Living in Shanghai has been one of the best experiences of my life. I highly recommend for anyone who loves to travel and is not afraid to step out, to take a leap into Asia. It changes your perspective on everything to experience first hand an entirely different lifestyle. When I first went, I was excited but also a nervous wreck. I had just turned 20, I had no idea who or what I wanted to be, I had daydreamed about what it would be like but nothing prepared me for the culture shock and the language barrier once I landed. The hustle and bustle of a huge city like Shanghai hits you head on. Instantly, I realized I had to brush up on the language quickly and adapt; and that I did. I learned to communicate with the locals, made friends from all over the world, was gifted with amazing experiences at Shanghai Fashion Week and threw myself at the fashion expat industry. I went to events, photographed for some, and for some, I was invited; and in moments like those, I understood the importance of networking. No matter where you go or where you are, the opportunity always presents itself. That's what I loved most about that city.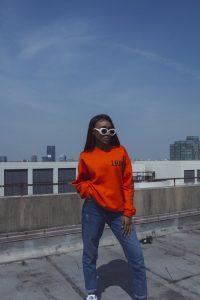 Article continues below advertisement
As a traveler, what are some of your favorite places that you've visited?
I love traveling for the experience mostly, but funnily enough my most favorite was the first ever trip I took with friends to Santorini, Greece. I had never traveled anywhere (asides from a school trip to Russia) without my family, so the trip was the beginning of my exploration of self and the world, I would say. It was so perfect. I'm a picturesque individual and it's always the little details that get to me; the white buildings, the blue skies (with not a cloud in sight) and the blue seas to match, the friendly locals, the beautiful attractions, the beaches and the view no matter where you turned. It's definitely a place I would recommend for couples or anyone who just needs a time-out. I'm definitely planning to go back there one day!
What advice do you have for aspiring photographers?
The best advice I wish someone gave me earlier on in my career, or just, in general, is consistency and focus. It's so easy to compare your work to someone else's and hold on to work that you loved until you opened Instagram. This is not okay; your creativity should always be expressed no matter what. Be consistent with it, love it, learn from the mistakes, improve your skill through practice, and soon your style, your USP and your inspiration will become clear. Nothing worthwhile happens overnight, so keep pushing and keep going!