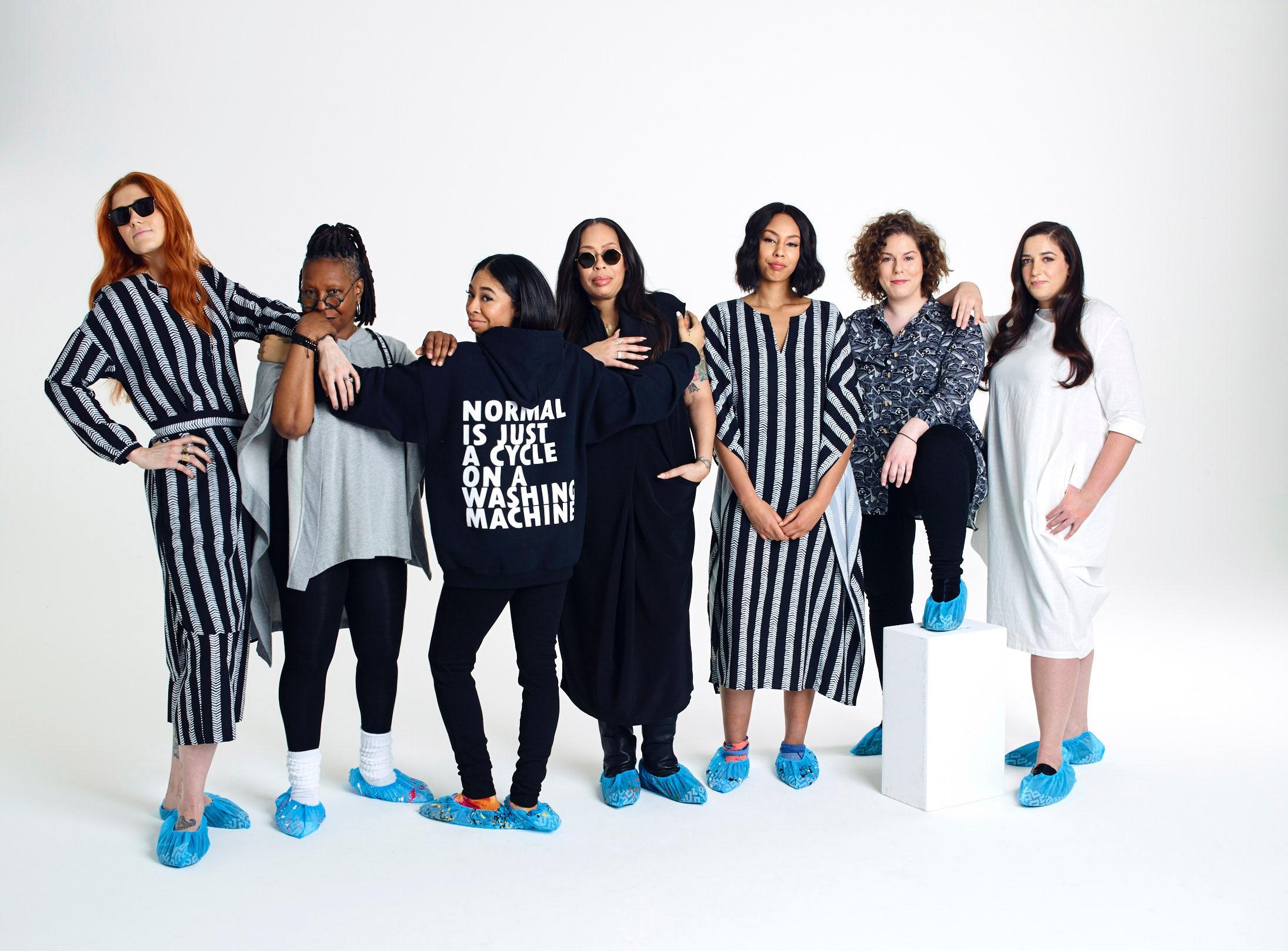 Fashion Legend Whoopi Goldberg Launching Her Own Line
By Ash C

May 14 2019, Published 12:29 a.m. ET
An accomplished actor, talk show host, and producer, Whoopi Goldberg has taken home many wins from Emmy, Grammy, Oscar, and Tony. And just to add to her list of victories, she has found a new role: fashion icon and entrepreneur.
Goldberg has been a front-row regular at New York Fashion Week for decades. From Vetements to Thom Browne, from sweatshirts to mismatched sneakers; her quirky and laid-back fashion sense is one-of-a-kind in that she defies the industry's "cool" and "chic" ideals. Anything but boring, her nonconformity has inspired many, and now she's finally stepping foot in the fashion game.
Fashion, to Whoopi Goldberg, is simply self-expression. She got the inspiration for her new line Dubgee after a summer vacation to Greece in 2017. She was looking for "free and flowy" pieces to buy and wear on the trip, and she wanted deeper pockets, wider sleeves, and longer shirt lengths. Unfortunately she couldn't find any. In that moment, Whoopi decided that if she was facing these issues, other people might be too.
Designed to be flattering and easy to wear for people with various different body shapes, Whoopi's new line is size-inclusive, featuring styles going up to size 3X (the equivalent of a size 22 or 24). Dubgee has a main focus on comfort and will include graphic separates, tunics, dresses, gingham shirts, and sweaters that read "Normal Is Just a Cycle on a Washing Machine" and "Believe In All Possibilities."
Article continues below advertisement
Gary Wassner, Goldberg's business partner on Dubgee, commented that Goldberg is a modern Martha Stewart with a broad appeal: a fashion icon that knows exactly who she is, with no pretending and nothing phoney in the way she dresses. Whoopi told Business of Fashion that "I never want to explain why I have something on… Who's to tell you it's wrong? Nobody. If I'm happy, leave me alone about what I've got on. Maybe I was ahead of my time, maybe now is the time."
Whoopi wants people to feel the comfort she feels in the clothes she enjoys wearing. She thinks that with one's fashion, "the first thing you should communicate is 'I like me.'" Hence, the motto of Dubgee: "the last thing you should ever fret about is what's in your closet." Dubgee is launching May 15 on Amazon, Ashley Stewart, Le Tote, and Neiman Marcus. Prices will range from about $90 to $400. You can also check out her Instagram where she posts regular updates from her new fashion line.