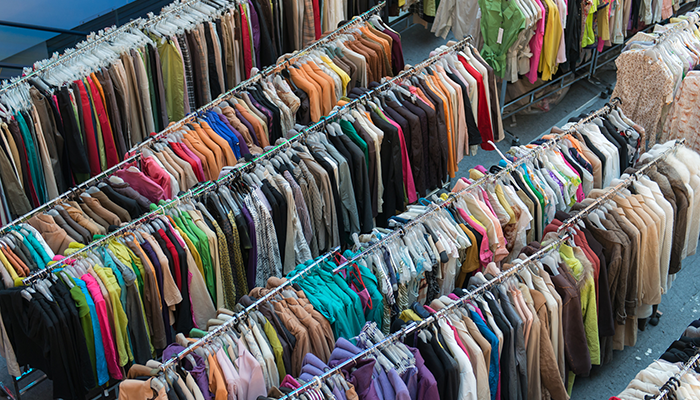 The Fashion Industry Is In Trouble
By Elysia J

May 14 2020, Updated 4:53 p.m. ET
The report, titled The State of Fashion 2020 Coronavirus Update, is an update of the same report which they released in November 2019. It predicts double digit losses and features the following key findings:
According to the report, the global fashion industry will contract by 27 percent to 30 percent in 2020. This figure applies to revenues year-on-year. The outlook for personal luxury goods (luxury fashion, accessories, watches, and beauty) with a possible 35 percent to 39 percent contraction ahead.
80 percent of publicly traded fashion companies in Europe and North America will go into financial distress if stores remain closed for two months. The report also predicts that a sizable number of fashion companies will go bankrupt in the next 12 to 18 months.
In response to lockdown orders, 84 percent of office workers switched to working from home. 93 percent of senior executives indicated that they are introducing pay and hiring freezes.
Store closure's and order cancellations have lead to a domino effect which has caused millions of lost retail jobs. This then leads brands to cancel orders, leaving garment workers in places like India, Cambodia, Ethiopia, and Bangladesh out of work.
Article continues below advertisement
The issues will likely outlast the pandemic.
The industry will likely look very different after things go back to normal. The report indicates that it is dramatically accelerating changes to the industry that were already taking place. The focus amongst executives is currently on crisis management. However the report suggests that it is time for the industry to prepare for a drastic and long-term shakeup.
"Players need to be decisive and start putting recovery strategies into motion to emerge with renewed energy. The crisis is a catalyst that will shock the industry into change—now is the time to get ready for a post-coronavirus world."