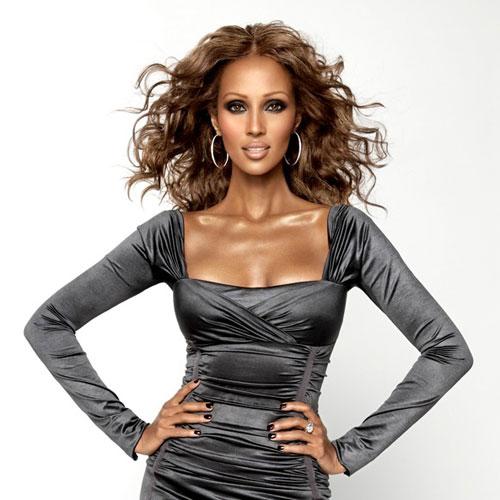 Fashion Icon Spotlight: Iman Bowie
By Kayla Davies

Aug. 23 2017, Published 6:13 p.m. ET
When we think of models today we think of superficial perfection with fame and fortune. Back in the day models like Twiggy were a powerful muse for fashion designers. Believe it or not, models actually had a say in the designs! A gorgeous model named Iman Bowie, who has done it all from inspiring designers to encouraging young multi cultural girls, as well as starting her own business, has opened doors for female black models in the fashion industry.
In an interview with Fern Mallis, called the "Fashion Icons with Fern Mallis" at NYC's 92Y, Iman stated, What happened in the old days is that designers used to see the models themselves. But now designers have too many collections and they hire casting agents…they tell the agencies, "We're not hiring black models this season." Tell me that's not racist. For the life of me, I don't understand. You say, "I love Beyoncé and Rihanna, but I don't use black models." What the hell is that?"
Iman arrived in New York City in 1975 and started her modeling career shortly afterward. She began collaborating with designers because she was so unique and so she restyled a garment by Michaels Kors which translated into the designer's first runway show in 1984. She has inspired designers like Yves Saint Laurent who dedicated an entire collection after Iman called the "The African Queen."
Article continues below advertisement
A decade later in 1994, Iman launched her own cosmetic line. What is awesome about her make up is that it is specifically created for women of color with the shades that are difficult to find for women with darker skin tones. Today Iman Cosmetics company is worth over $25-million per a year in sales in drug stores. Iman explained in her interview with Mallis how much it was a struggle for black models to even have foundation during photo shoots that matched their skin tone! She explained her frustration and how makeup artists would ask her where if she brought her own foundation with her while the artist would have every shade for white models. Iman stated, "So after, I went to every store I could find. I bought all their foundations. I mixed and mixed and I would put on my face and take a selfie…Armed with that I made a batch and I'd always have it with my bag, to the point where it comes to fashion shows, all the black models would come to me and say, "Can I have some of that?" But all black models never leave home without a bottle of foundation and that makes me seethe. It's such laziness on the part of the makeup artist! That's your job! It's like me coming to a shoot and asking the photographer, "Did you bring your camera?"
Iman Bowie has certainly left a mark in the fashion industry by staying true to herself and remaining limitless. Most models usually rely on their fame to get by whereas Iman, kept pushing herself and created her own success that helps other black females in her situation as well. She has shown the world the impact of model collaborations by being authentic. Altogether she has motivated women in general to follow their dreams regardless of set backs in society.