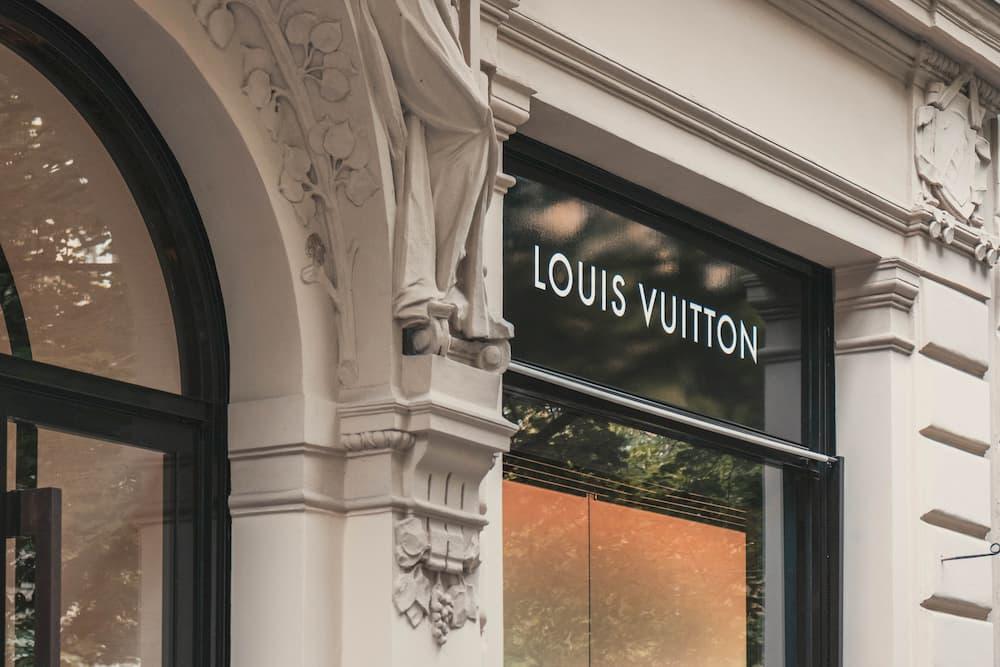 How Fashion Houses and Brands are Adjusting to Quarantine
By Jamie Rollo

Apr. 17 2020, Updated 9:18 p.m. ET
Amidst this pandemic, many fashion houses and designers are working hard to adjust. While it is easy to assume that e-commerce is their only focus, designers all agreed that it goes beyond that. They still need to innovate, reimagine consumer experiences, and utilize new minds and tech to push fashion forward during these trivial times. On April 16, Off-White founder Virgil Abloh, Stephanie Phair of Farfetch and the British Fashion Council, and Moncler's Remo Ruffini joined Vogue China's Angelica Cheung to virtually discuss these aspects for Vogue's Global Conversations series.
It's no question that for now, a lot of brands and fashion houses are mainly focusing on improving retail experience in the digital realm. But it goes beyond page speeds and content. All of the panelists agreed that consumer experience and engagement is key to longevity.
"We're in a position now where I think we can realign ourselves with listening to the consumer first and responding, instead of the previous model, which was sort of talking down [to the customer]," said Abloh. "It's critical that we as designers and institutions and brands realign ourselves with the voice of the people today… That means what we traditionally know as a fashion image or an image to market or video or a glimpse, I think can get more heartfelt. I think it can reflect the real public and humanity in a more seamless way rather than a projected idea of what fashion image is or marketing image is or a campaign is."
Article continues below advertisement
To start, Abloh encourages fashion houses to hire new talent to understand the needs of the growing Gen Z market. For example, many Gen Zers and Millennials both favor sustainable fashion and quality.
At Louis Vuitton, where Abloh is the artistic director, his new hires never even had a job in fashion, which allows the company to get an outside perspective on consumer trends. He added, "the buzzword of diversity is not a marketing technique in the new world; it actually brings new voices to the table and allows them to flourish."
And with advancements in social media and technology, getting consumers more involved has never been easier. In China, many brands have teamed up with different influencers to allow customers to chat with them through FaceTime or livestreams, which allows viewers to shop alongside celebrities and influencers. According to Cheung at Vogue China, one of their more recent live streams resulted in over $100 million in sales.
Article continues below advertisement
Beyond interactive events, new tech allows fashion houses to have a brick-and-mortar experience while online. "I think a brand can adopt these new technologies but do it in its own way," added Phair. "I think there are huge developments in technology around size and fit technologies, virtual fashion, augmented retail. A lot comes in that can really give that experience around being able to sort of feel the clothing online."
Overall, the panelists agreed that now, more than ever, fashion houses and designers need to collaborate to sustain the fashion industry. "I think this is the time for our industry to really have a coalition," said Abloh. "If our industry is truly going to move forward and really exercise itself not as a vain profession but as a humanitarian profession." During the talk, he mentioned that the Fashion Week system in and of itself creates cutthroat competition for attention. He added, "We should have a formalized coalition: essentially this conversation, where designers speak to other designers, companies speak to other designers, share resources. Marketing messages aren't so singular."
While larger fashion houses will probably come out of this pandemic in a healthy business state, all of the panelists agreed that supporting small businesses and designers is key to keeping things fresh and relevant. Phair said, "big brands have a responsibility to create an ecosystem to give back to smaller designers so that we keep that richness in the industry."
"I think new brands give a lot of new energy to the market and also they give new energy to the companies that are already established," Ruffini added. "For us, it's very important to understand what's going on. Every season I try to look for new designers. Mostly I look at startups and people who have just started companies: new ideas, new energies, new everything."